What better way to nurse our World Cup hangovers than with the giddy anticipation and eager optimism that every new Premier League season brings? Debate is already raging amongst fans: can Manchester City retain their title? How will the newly promoted teams fare? And, now that Luis Suárez has moved to Barcelona, has the threat of cannibalism during games been reduced?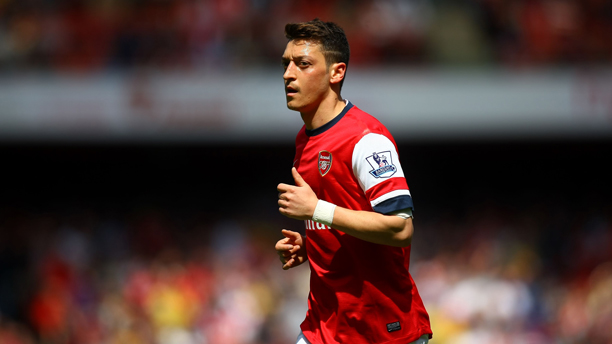 Arsenal
2013-14 standing: 4th
Odds to win league (via Oddschecker): 13/2
Having ended a decade-long trophy drought by lifting the 2014 FA Cup, Arsenal will be looking to improve on last season's fourth-place finish. The £42.5 million club-record signing of Mesut Özil last summer appears to have loosened the boardroom's purse strings and economist-cum-coach Arsène Wenger has already spent in excess of £60 million during the close season. Notable signings include Alexis Sánchez (Barcelona, £30m), Calum Chambers (Southampton, £16m) and Mathieu Debuchy (Newcastle United, £12m), players who will perhaps provide the strength in depth Arsenal lacked last year.
Aston Villa
2013-14 standing: 15th
Odds to win league (via Oddschecker): 4,000-1
Villa has been flirting with relegation for the past three seasons, and with owner Randy Lerner putting the club up for sale, yet another uncertain year looms for the Birmingham-based outfit. The appointment of Roy Keane as assistant manager ought to add some fight to the cause, but with a severe lack of transfer funds, it's hard to see them bettering last season's 15th-place finish. Their three summer signings—Joe Cole (West Ham United, Free), Kieran Richardson (Fulham, Undisclosed) and Philippe Senderos (Valencia, Free)—are almost depressing in their mediocrity.
Burnley
2013-14 standing: Promoted from Championship (as runners-up)
Odds to win league (via Oddschecker): 10,000-1
Burnley is by far the smallest town to host a Premier League team. So relatively wee is this Lancashire community that if its 22,546 capacity stadium were full, almost one-third of the township would be at the game. Burnley had the best defensive record in the Championship last season, but the gulf between the two divisions is considerable and the concern is that manager Sean Dyche hasn't yet made any signings to significantly bolster the squad. Interestingly for a top-flight team, Burnley only has one player that wasn't born in the U.K. or Ireland—goalkeeper Alex Cisak, who was born in Poland. Staying up will be their priority.
Chelsea
2013-14 standing: 3rd
Odds to win league (via Oddschecker): 19-10
Eccentric coach José Mourinho had a spring clean around Stamford Bridge this summer and off-loaded some big names in the process (Frank Lampard, David Luiz, Ashley Cole, Romelu Lukaku, Samuel Eto'o, Demba Ba). However, the departures have been countered with three big money signings: Diego Costa (Atlético Madrid, £32m), Cesc Fabregas (Barcelona, £27m) and Filipe Luís (Atlético Madrid, £15.8m). And of course, we must acknowledge the signing on a free transfer of Didier Drogba, who is such a Chelsea legend that he gets his own sentence. Mourinho said all along that it would take him two seasons to win the title. Is he as good as his word?
Crystal Palace
2013-14 standing: 11th
Odds to win league (via Oddschecker): 7,500-1
When Tony Pulis took charge of Crystal Palace last November, they were rock bottom of the Premier League and seemed destined for yet more relegation heartbreak. But Pulis worked his managerial magic and miraculously guided the Eagles to an impressive 11th-place finish. Make no mistake on how remarkable an achievement this was, for it was Pulis, not Pellegrini, who was named Premier League manager of the year. Finishing in the top half of the table this time around would exceed all expectations.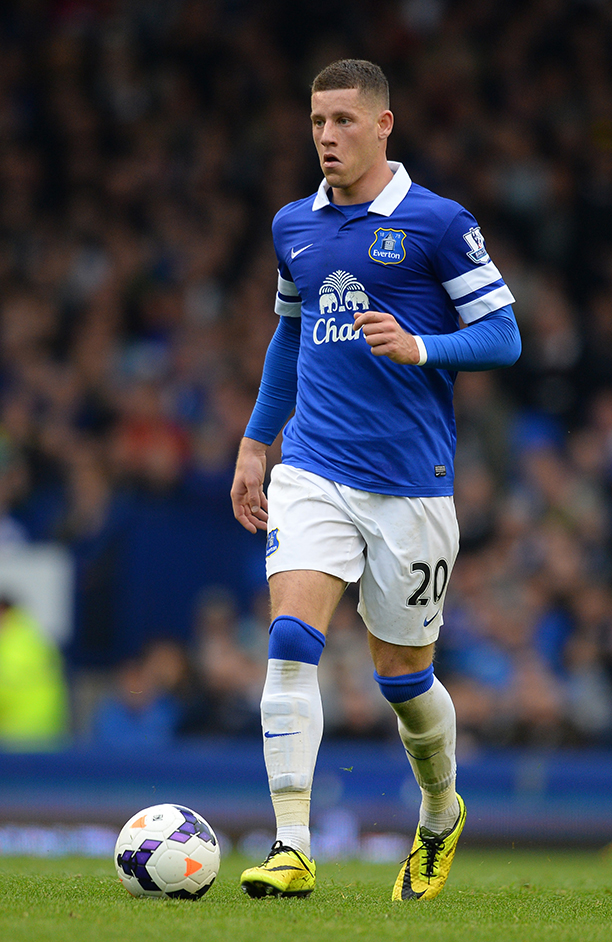 Everton
2013-14 standing: 5th
Odds to win league (via Oddschecker): 150-1
Goodison Park's doors have little revolved this summer, but securing the signatures of last season's loanee pair Gareth Barry (Manchester City, £1m) and Romelu Lukaku (Chelsea, £28m) will guarantee stability if not success. Bettering last term's fifth-place finish would be a massive achievement for popular coach Roberto Martínez, but the exertion of Europa League games on a Thursday night will make this a demanding task. If the young Ross Barkley continues to blossom, holding onto him might prove to be the biggest challenge of all.
Hull City
2013-14 standing: 16th
Odds to win league (via Oddschecker): 5,000-1
Despite their lowly league finish of 16th place, the 2013-14 season was considered a huge success for Hull City for two reasons. First, it was the club's highest-ever finish in the football pyramid, and second, they made their first appearance in an FA Cup Final (which they lost 3-2 to Arsenal). The addition of Robert Snodgrass (Norwich City, £7m) brings some creative flair to the flanks and the permanent signing of Jake Livermore from Tottenham for £8m ensures the team's backbone remains intact.
Leicester City
2013-14 standing: Promoted from Championship (as champions)
Odds to win league (via Oddschecker): 5,000-1
Leicester cruised to promotion from the Championship last season, eventually finishing nine points above second-place rivals Burnley. But the Premiership is a ruthless beast, and the Foxes will need all their wits about them if they are to avoid being chewed up and spat out by the big boys. Big money signing Leonardo Ulloa is unproven at the top level and his £8m price tag will take a goal-scoring return of at least double figures to justify. They have plenty of experience in the squad, but do they have enough quality?
Liverpool
2013-14 standing: 2nd
Odds to win league (via Oddschecker): 12-1
There is no doubt that the loss of Luis Suárez has removed a lethal piece of weaponry from the Liverpool artillery. The feisty Uruguayan scored 31 of Liverpool's 101 goals last season and contributed to many more of them. Rickie Lambert's a good player and everything, but he's no replacement for class like that. Other signings—Adam Lallana (Southampton, £25m), Dejan Lovren (Southampton, £20m), Lazar Markovic (Benfica, £20m), Divock Origi (Lille, £10m) and Emre Can (Bayer Leverkusen, £9.75m)—have added depth but these players remain more potential than proven. Defensive frailties cost Liverpool dearly last season—they conceded a whopping 50 goals—and coach Brendan Rodgers will need to tighten up at the back if he's to bring the title to Anfield for the first time since 1990.
Manchester City
2013-14 standing: 1st
Odds to win league (via Oddschecker): 5-2
Manchester City manager Manuel Pellegrini's business in the transfer market this summer has been about adding depth to a title-winning squad already oozing world-class talent. Try picking four starting midfielders from James Milner, Samir Nasri, Javi García, Jesús Navas, David Silva, Fernandinho, Yaya Touré, Scott Sinclair and new editions Fernando (Porto, £12m) and Frank Lampard (New York City FC, Loan). Defensive signings Eliaquim Mangala (Porto, £32m) and Bacary Sagna (Arsenal, Free) will provide competition for places at the back, while new goalkeeper Willy Caballero (Malaga, £6m) will keep Joe Hart on his toes. A decent run in the Champions League has been all that's missing from the success of the last few seasons. Could this be the year City come alive in Europe?
Manchester United
2013-14 standing: 7th
Odds to win league (via Oddschecker): 5-1
After last summer's disastrous appointment of David Moyes, Manchester United fans will feel like they're in safer hands with Louis van Gaal now steering the ship. The uncompromising Dutchman certainly has a more impressive résumé than his predecessor, having won titles and trophies all over Europe as well as guiding the Netherlands to the semi-finals at the World Cup this summer. Four stalwarts have departed Old Trafford in the close season (Ryan Giggs, Rio Ferdinand, Nemanja Vidić, Patrice Evra), but perhaps this marks the beginning of a new era. Not being involved in midweek European games will benefit their title aspirations.
Newcastle United
2013-14 standing: 10th
Odds to win league (via Oddschecker): 1,000-1
Newcastle achieved nothing but mid-table obscurity last year and their perpetually disgruntled fans continue to wait for a first piece of major silverware since the 1969 Inter-Cities Fairs Cup. Hot-headed manager Alan Pardew had an eventful 2013-14 season which saw him headbutting Hull City player David Meyler and cursing like a sailor at gentlemanly Manchester City coach Manuel Pellegrini during a sideline bust-up, so he'll be hoping to hit the headlines for football reasons only this time around. He's certainly brought in some exciting young talent, in particular strengthening his attack with the signings of Ayoze Pérez (Tenerife, £1.5m), Rémy Cabella (Montpellier, £12m), Emmanuel Rivière (Monaco, £6.3m) and Facundo Ferreyra (Shakhtar Donetsk, Loan).
Queens Park Rangers
2013-14 standing: Promoted from Championship (via play-offs)
Odds to win league (via Oddschecker): 7,500-1
Every season, one newly promoted club exceeds expectations, and Queens Park Rangers are perhaps the best equipped to be this team. The vast majority of the squad has played Premiership football before (they have only been out of the division for one season) and, in Harry Redknapp, they have an experienced coach who has balanced the books and built a solid team. Old Harry's been relatively quiet in the transfer market thus far, but the signatures of Rio Ferdinand (Manchester United, Free) and Steven Caulker (Cardiff City, £8.5m) will provide solid defensive cover.
Southampton
2013-14 standing: 8th
Odds to win league (via Oddschecker): 1,500-1
Pity the poor Southampton fan who could do nothing but watch helplessly as an exodus of biblical proportions took place at St. Mary's over the summer. First their talented young manager Mauricio Pochettino jumped ship for Tottenham Hotspur. Next, defensive prodigy Luke Shaw left for Manchester United (£30m); then Liverpool raided them for club captain Adam Lallana (£25m), striker Rickie Lambert (£4m) and defender Dejan Lovren (£20m); and finally, another young defensive talent, 19-year-old Calum Chambers joined Arsenal for £16m. New coach Ronald Koeman has made five signings so far—Dušan Tadić (FC Twente, £10.9m), Graziano Pellè (Feyenoord, £9m), Fraser Forster (Celtic £10m), Saphir Taider (Inter Milan, Swap), and Ryan Bertrand (Chelsea, Loan)—but the target this year must be consolidation.
Stoke City
2013-14 standing: 9th
Odds to win league (via Oddschecker): 3,000-1
Considering Mark Hughes' disappointing spell in charge of Queens Park Rangers, many Stoke fans were aghast when the Welshman was hired as the Potters' coach for the 2013-14 season. However, Hughes answered his critics by guiding the club to a ninth-place finish, their highest-ever in the Premier League. Despite not yet having won a game in pre-season, Hughes will be hoping his team can build on the relative success of last year. The £3m signing of forward Bojan Krkićfrom Barcelona—a player who once kept Zlatan Ibrahimović out of the Barca team—could prove to be a very shrewd piece of business indeed.
Sunderland
2013-14 standing: 14th
Odds to win league (via Oddschecker): 5,000-1
With six games remaining at the end of last season, Sunderland found themselves rooted to the bottom of the table, seven points adrift from the safety of 17th place, still having to play Manchester City, Chelsea and Manchester United away from home. To suggest they were dead certs for relegation was to engage in great understatement. But in a breathtaking run of form, which saw them draw with Manchester City and then win all but their final game of the season, they successfully pulled off one of the greatest escape stories in footballing history. This summer manager Gus Poyet has so far only made a handful of underwhelming signings (£10m seems a lot for Manchester City reject Jack Rodwell), suggesting another relegation dogfight may be on the cards.
Swansea City
2013-14 standing: 12th
Odds to win league (via Oddschecker): 4,000-1
Off the field, Swansea are regarded as one of the best run clubs in the Premiership, and the permanent hiring of interim manager Garry Monk will bring some stability to the Swansea dressing room following an indifferent 2013-14 season that saw them lingering in mid-table ambiguity the entire year. A little more investment in new players will be required if they are to mount any serious challenge for a Europa League place.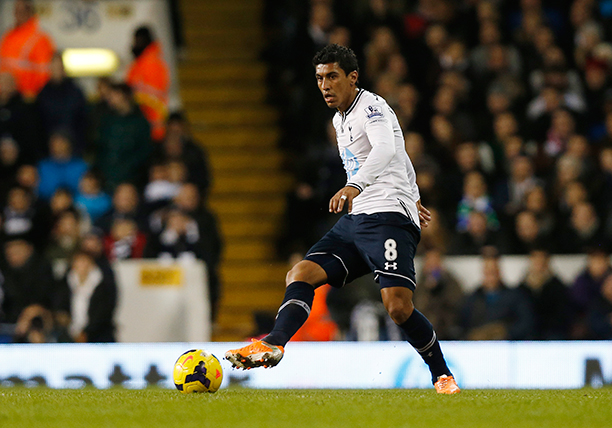 Tottenham Hotspur
2013-14 standing: 6th
Odds to win league (via Oddschecker): 66-1
Compared with the chaos of last summer's transfer window, which saw 18 players leave Tottenham for a total of £115m and seven players arrive for a combined £105m, this close season has been pretty quiet at White Hart Lane. The most talked-about arrival by far is that of ex-Southampton coach Mauricio Pochettino, whose steadily improving grasp of the English language will serve him well in his quest to bring Champions League football back to the Lane. If he can get last summer's big money signings Paulinho, Roberto Soldado, Étienne Capoue, Vlad Chiricheș, and Érik Lamelafiring on all cylinders, a top four finish is a realistic target.
West Bromwich Albion
2013-14 standing: 17th
Odds to win league (via Oddschecker): 5,000-1
After avoiding relegation by one position last season, the appointment of Alan Irvine as head coach has done little to enthuse WBA fans. Irvine comes from three years in charge of the Everton Youth Academy having previously gotten Sheffield Wednesday relegated to League One. Irvine's first business was to strengthen West Brom's leaky defense, and he did so by signing Joleon Lescott (Manchester City, Free) and Belgian international Sébastien Pocognoli (Hannover 96, £1.5m), both smart transfers, but the pair of them limped off injured in a recent pre-season defeat to Nottingham Forest. Having signed Brown Ideye for £10m from Dynamo Kiev (despite admitting having never actually seen him play), Irvine will be hoping the Nigerian forward can form a formidable strike partnership with compatriot Victor Anichebe.
West Ham United
2013-14 standing: 13th
Odds to win league (via Oddschecker): 5,000-1
West Ham coach Sam Allardyce begins the year as the bookies' favorite to be the first Premier League manager to get the sack, and if pre-season preparations are anything to go by, it looks a solid wager. The Hammers have so far only managed one victory in eight games, injury woes have plagued the squad, and the fans are already grumbling about Big Sam's style of play (you would've thought they'd be used to it by now). They've spent big on unproven players, but if Ecuadorian forward Enner Valencia (Pachuca, £12) can bring his World Cup form to the Premier League, he just might spare Mr. Allardyce a trip to the job center.
Who do you think will win the Premier League this season? Join us (@MindTheGap_BBCA) on Twitter Wednesday, August 13 at 2-3 pm ET to discuss with special co-hosts @WorldSoccerTalk and Alecko Eskandarian (@alecko11), assistant coach of the New York Cosmos (@nycosmos). Tweet your questions and comments using hashtag #MindTheChat for a chance to an iTunes download of Top Gear's most recent season.
See more:
A British Soccer Fan on the Unique Appeal of the NFL
Read More
Filed Under: