Ever looked down at your shopping trolley and wondered if the packets, jars and bottles of processed deliciousness you've piled up could be manufactured in your kitchen? Guess what, they can! We've scoured the net for homemade versions of popular foodstuffs—five British and five American—that you'd normally buy readymade. (Also: to convert British gas mark and Celsius readings into U.S. Fahrenheit, here's a handy guide.)
Digestive biscuits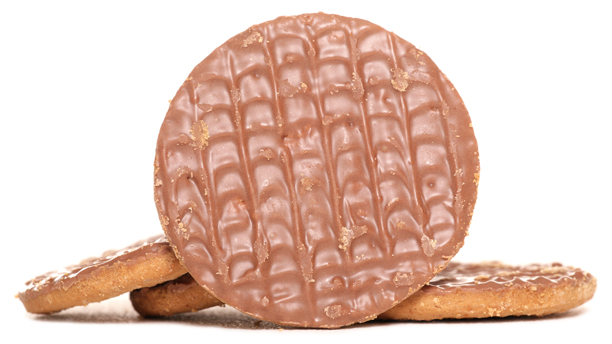 This quintessential British cookie isn't much to look at, but it's buttery crumbliness is the perfect companion to a cuppa. Crushed, it's the foundation for the best cheesecake base you ever tasted. Got a hankering to ditch the supermarket version and make your own? Here's how via The Guardian. Their recipe includes oatmeal, whole wheat flour, and dark muscavado sugar, an artisanal sweetener with high molasses content.
Rest assured, non-British readers: we're not about to blow your mind with the news that some fish species dwelling in our chilly waters have dispensed with fins and are now sporting digits. Nope. Fish fingers are merely delicious lozenges of pollock (previously cod) cloaked in a uniformly orange crumb. You may know them as fish sticks. Call it a finger; call it a stick—here's how to cut out the middleman via BBC Good Food.
Marmite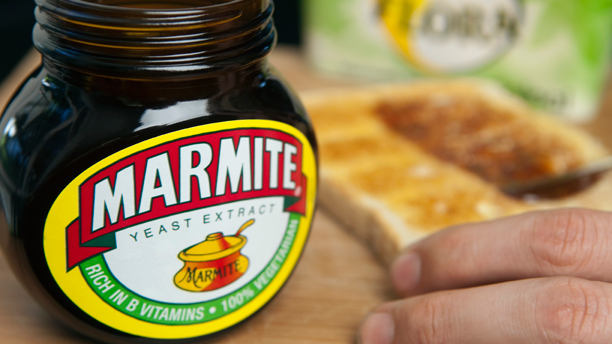 This sour-smelling, heavenly-tasting shiny brown gunk made from brewer's yeast is, believe it or not, something you can whip up pretty easily at home, if you're willing to be patient. (This process takes 10 days.) I vote this the Marmite recipe most likely to produce satisfactory results, and washing the yeast is said to remove any bitter, beery notes.
Fondant fancies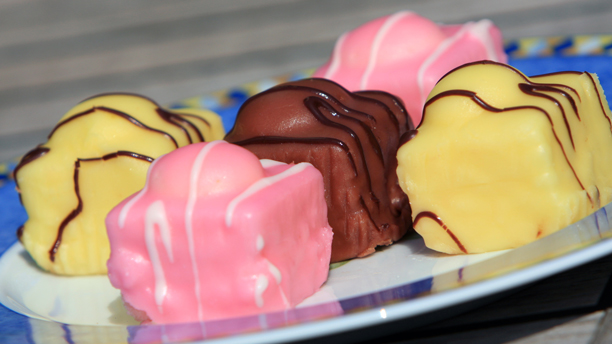 These candy-colored cube cakes with a fondant pustule on top have enchanted British children for decades. But Mr. Kipling's packeted version isn't the only way to go. Check out British food writer and Great British Bake Off judge Mary Berry's fanciful take on these spongy squares. Note: the caster sugar she uses in her recipe is simply known as "superfine" sugar in the U.S.
HP Sauce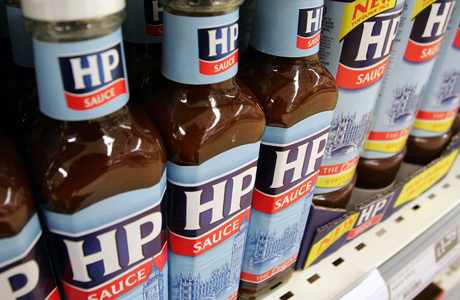 Also known as brown sauce, it's pretty much compulsory to slaver this lightly spiced, vinegary gloop over a fry-up. In case you can't find HP in the U.S.—or you just fancy trying a DIY version—check out this great looking recipe. Key ingredients include tomatoes, dates, apples, onions, mustard powder, and tamarind pulp, which are combined with seasonings and spices like cinnamon.
Graham crackers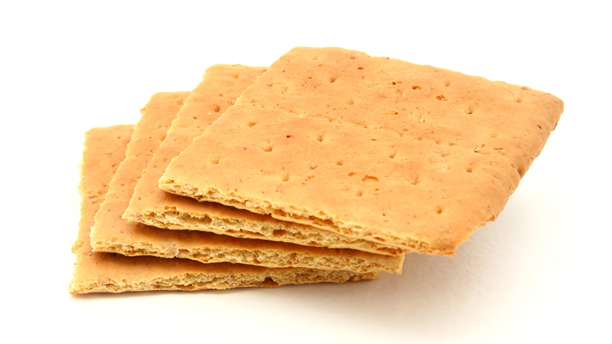 Pronounced "gram crackers," these rectangular cookies are a store cupboard essential in the U.S. While unremarkable on their own, they're the foundation of some great desserts, like s'mores. They also make a great pie base. Think of them as America's digestive biscuit. And much like our humble digestive, you can easily make graham crackers from scratch. As an FYI: there is a special kind of "graham flour" you'll need for this recipe.
Tater Tots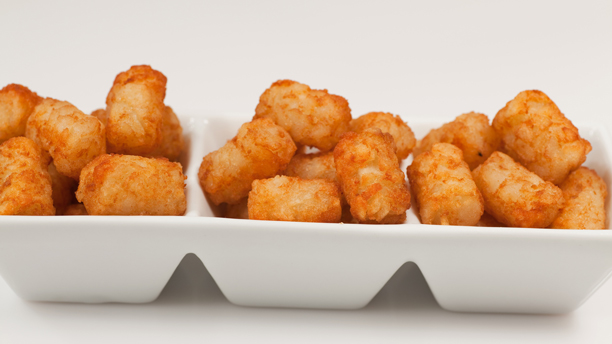 Traditionally a side dish, these are deep-fried cylindrical nuggets of grated/smooshed potato. If you've not yet had the pleasure, they're the best parts of a chip, latke, roast potato and a hash-brown. So pretty delicious. Dare to make them yourself, and they're even better.
Twinkies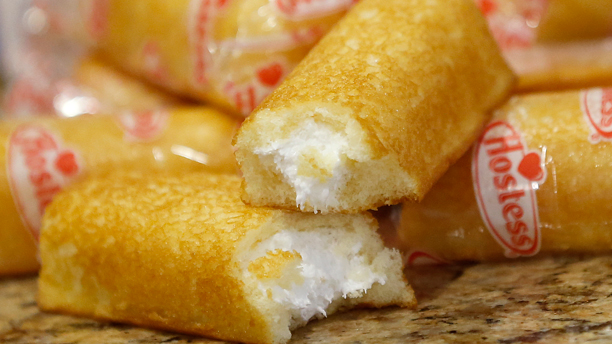 I first read about these sponge bars filled with white gunge as a British kid growing up in the 1980s. I was hooked on the very concept but, alas, had no way of actually trying them. Skip forward to my expat adulthood, and I'm no less obsessed. I can, I'm ashamed to admit, eat a whole pack in one sitting. Somehow, making them myself (disclaimer: I haven't yet) will make my gorging a smidgen more wholesome. Right?
Black and white cookies
So many Brits I know are obsessed with this New York sweet treat, and not just because they've seen THAT Seinfeld episode. Although, Jerry does make a good point about how you should eat the cookie. Every mouthful should contain a bit of black and a bit of white. That's all well and good when you're eating down the middle, but what about the outer edges? May I propose making your own, but frosting with polka dots or stripes? Icing-to-mouth distribution problem solved! And if you fancy having a bash at reproducing that other type of all-American black and white cookie, here's how to make Oreos.
Pretzels
A giant soft and fluffy knot of dough has to be one of the all time great snacks, especially when dipped in any kind of mustard or melted butter. But would you ever think to make a batch yourself? Probably not. Try this excellent recipe, and you'll no longer want to head to the mall for your pretzel hit. (And boiling the pretzel in baking soda and water helps to achieve the signature golden brown color.)
Join @MindTheGap_BBCA and guest co-host The English Pork Pie Company (@EPPC) tomorrow (Wednesday, August 6) on Twitter at 2-3 pm ET for more great recipes. Tweet using hashtag #MindTheChat for a chance to win the National Trust Complete Country Cookbook courtesy of BBC Shop.
See more:
Food Memories: What Do You Miss From Britain?
Bye-bye M&S, Hello Whole Foods: U.S. Shop Substitutes for British Expats
10 Desserts That Brits Miss When They Leave the U.K.
Read More
Filed Under: