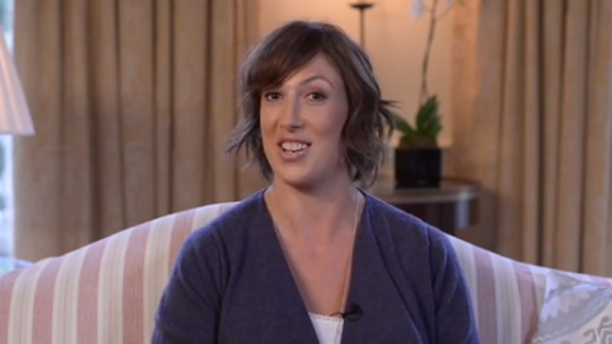 Actress, comedienne and author Miranda Hart (Call the Midwife, Miranda) is at it again, working on her second book out in October, reports the U.K. Telegraph.
Her first book, Is It Just Me?, explores unpredictable situations with Hart providing illustrative self-deprecating stories for her readers and tips on how to avoid embarrassing moments.
Her new book goes a different route. As she explains in the below video, it's been five years since her BBC Two sitcom Miranda hit the airwaves. The book, entitled Best of Miranda, is made up of her favorite scripts and she's written introductions for each. Readers will also get a peek at never-before-seen rehearsal notes.
Apparently there is "general silliness" and tidbits, but Hart calls them "titbits." So risqué, except that is how the word is spelled in the U.K. We checked. The term does give her a giggle.
Hart's charm shines through in the below video, in which she lets us know what she's been up to since Miranda like eating, weight gain, weight loss and more weight gain:
You can watch the Miranda series on Hulu here.
Do you have a favorite episode of Miranda?
See More:
Miranda Hart is Winning Over Hollywood One Actress at a Time
In Her New Book, Comic Actress Miranda Hart Asks, 'Is It Just Me?'
Miranda Hart to Star in Workout DVD
Read More
Filed Under: