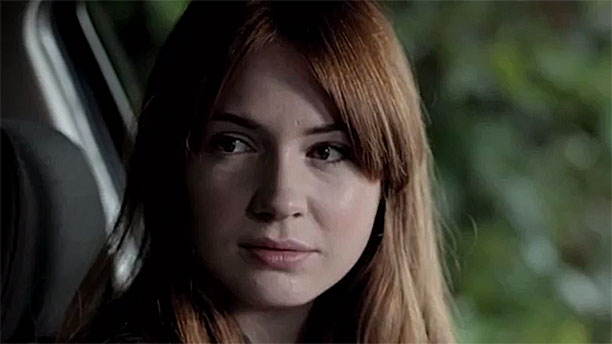 Comedy cop shows are quite the thing these days, aren't they? Although Charlie Brooker's A Touch of Cloth is less of a comedy set in a police precinct—like Brooklyn Nine-Nine—and more of a spoof of the entire genre of police procedurals. Even the title is a gag, mixing up the British crime drama A Touch of Frost with the slang expression touching cloth, a delightful term for needing the bathroom really, really badly (and not for a pee).
Now reaching its third season sending up hard-bitten detectives with unfortunate double entendres (although the first two only had two episodes each), this Sky1 comedy has recruited Karen Gillan to come on board, and then mocked her shoes and thrown a gorilla in her face:
A Touch of Cloth starts on Sky1 on August 1, starring John Hannah and Suranne Jones.
See more:
A History: Are Brits Better at Satire?
WATCH: Karen Gillan in 'Guardians of the Galaxy'
Karen Gillan Explains Why Brits Do U.S. Accents Better
The Brit List: 10 Internationally Unsung UK National Treasures
Read More
Filed Under: