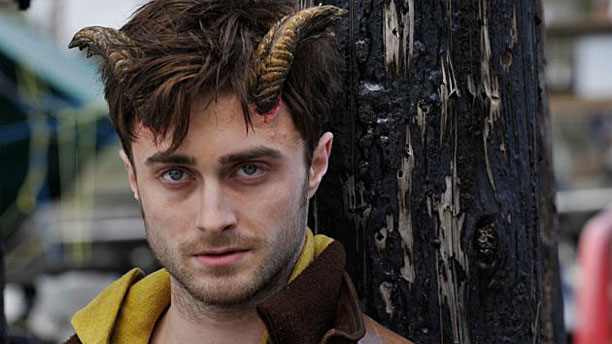 You can go ahead and make your own 'horny' jokes, if you like.
So, this is the teaser for Daniel Radcliffe's latest, which has been doing the rounds of international film festivals for a while. Horns is the story of Ig Perrish, a young man who wakes up after a drunken night out to discover his girlfriend Merrin (Juno Temple) has been sexually assaulted and murdered, that everyone thinks he did it, and that he has grown horns.
These have an unexpected bonus, in that he can use their demonic power to encourage people to confess their sins, and even indulge their worst compulsions.
Empire also had this poster showing Daniel as a red-eyed monster. That really was some hangover, huh?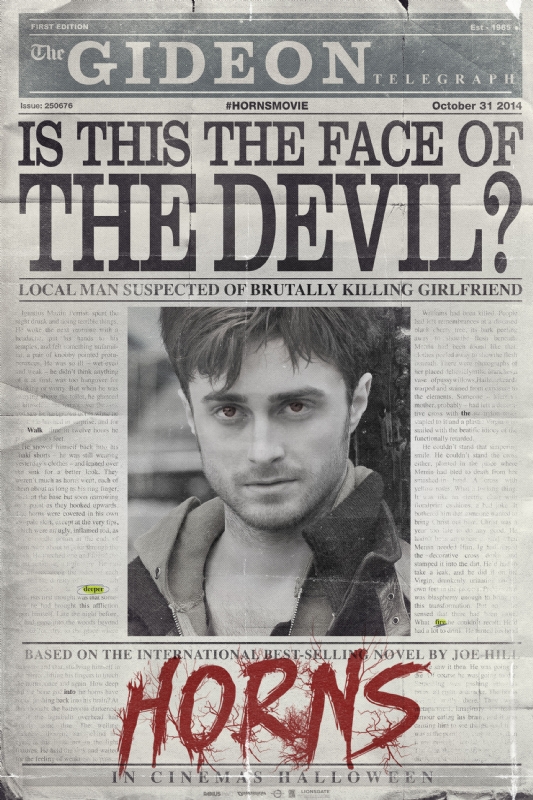 The film, directed by Alexandre Aja, from the novel by Joe Hill, also stars David Morse, Max Minghella, Kathleen Quinlan, Heather Graham and James Remar, and hits UK cinemas on October 31, appropriately enough.
See more:
Daniel Radcliffe Spotted Walking 12 Dogs in NYC
Radcliffe: "We Needed Acting Coach for 'Harry Potter'"
First Look: Daniel Radcliffe in Romantic Comedy 'What If'
WATCH: Even Daniel Radcliffe Must Fight For Broadway Attention
Read More
Filed Under: