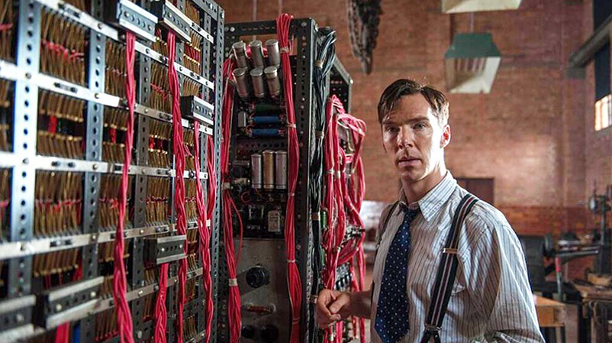 Benedict Cumberbatch (Sherlock, Tinker Tailor Soldier Spy) takes on the tragic, yet inspiring role of British mathematician Alan Turing in the biopic film The Imitation Game, and Weinstein Company has provided a first look with a trailer.
Turing and his team are credited with breaking a supposedly unbreakable Nazi code, helping bring an early end to World War II by learning German plans, ultimately sparing thousands of lives. The math genius is also responsible for building the prototype for the modern day computer.
Keira Knightley (Anna Karenina), who portrays Joan Clarke, Turing's friend and code-breaker, makes a revealing statement in the trailer, saying, "You're going to need all the help you can get. They are not going to help you, if they do not like you." Being the smartest person in the room doesn't always result in being the most popular.
While considered a national hero, risking his life to infiltrate German intelligence, Turing was later persecuted based on his sexual orientation.
You can watch the gripping trailer below:
The cast is rounded out with Matthew Goode (A Single Man), Mark Strong (Tinker Tailor Soldier Spy), Rory Kinnear (Penny Dreadful), Charles Dance (Game of Thrones), Allen Leech (Downton Abbey) and Matthew Beard (An Education).
The film hits U.S. theaters on November 21.
How interested are you in seeing The Imitation Game based on the trailer? 
See More: 
6 Ways for Benedict Cumberbatch to Celebrate His 38th Birthday
Keira Knightley: "Benedict Punched a Journalist for Insulting Me"
Downton's Alan Leech Joins Keira And Benedict To Tell The Alan Turing Story
Read More
Filed Under: