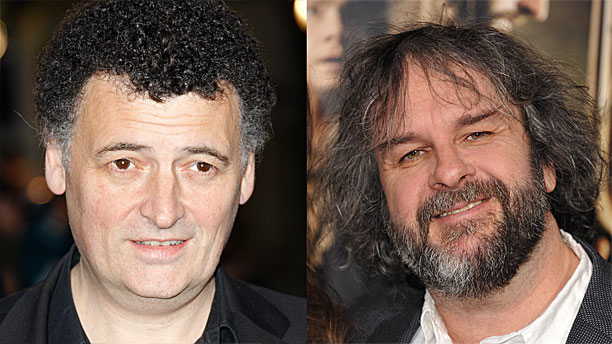 So hands up everyone who thought the often-repeated story about Peter Jackson directing an episode of Doctor Who was just too good to be true?
It seems not, according to Steven Moffat, and he should know.
He told SFX Magazine that everyone is keen to try and make this thing happen, although scheduling is proving to be a tricky job: "He's still incredibly busy on The Hobbit. I've spoken to him face to face, and he would like to do one. He accepts that there's no money and that there's no time, and it would have to be when he's available – and I don't think he's even been available enough to answer our emails of late! I think it will probably happen at some point."
And even if nothing comes of it, which would be a shame, there's always the glorious detail Steven also revealed, that Peter often sends him a message after watching an episode, just to offer his congratulations on a job well done:
"I think he's sincere in his Doctor Who fandom, to say the least. He's a nice guy, he quite often drops me a line after a show goes out. He's into it – it's just 'Can you make it work?' I think he would also like us to go and make it in New Zealand! And I'm like 'Okaaay… I'd rather we just flew you to Cardiff!'"
This probably does not, however, mean you can look forward to a nine-hour Doctor Who story spread across three three-hour-long episodes. One of the many reasons Peter is keen to direct the Doctor is that he gets to tell a short story in a short space of time using fewer resources.
He told Digital Spy: "I'd love to try my hand at television, because I've never had the discipline of having to shoot for those impossibly tiny schedules. I think I could do it okay now."
Time to free up some time(y-wimey) and get on with it, then.
See more:
Why Martin Freeman Pretended His Wallet was Stolen at His 'Sherlock' Audition
Steven Moffat on 'Sherlock's 3-Episode Format
Why 'Doctor Who' Didn't Show Christopher Eccleston In The War Doctor's Regeneration
'Doctor Who': Steven Moffat Explains The TARDIS On Trenzalore, Sort Of
Read More
Filed Under: