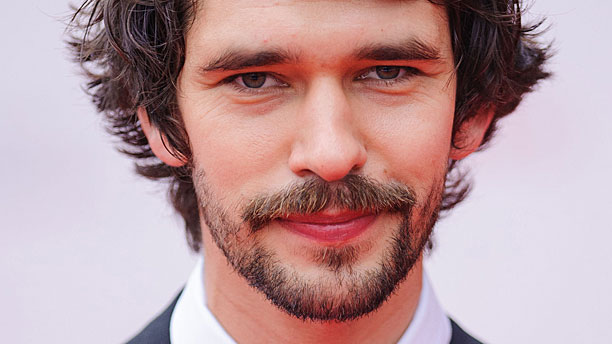 It's OK to admit you were worried about who would play the voice of Paddington, in the movie Paddington, since Colin Firth reluctantly walked away, sadly noting that "it's been bittersweet to see this delightful creature take shape and come to the sad realization that he simply doesn't have my voice."
But his loss could be our gain, because the role has now been taken up by the dependably great Ben Whishaw, star of The Hollow Crown and Skyfall. He'll have the unenviable task of replacing Colin's scenes at some speed—the movie is set for release at the end of November—while wearing the regulation motion capture camera, so the facial expressions work. He told the Mail: "I just arrive and wear this funny helmet that has a camera attached to it. It's highly mysterious to me.
"I just see what they've done on screen, which is really beautiful and very exciting."
The film's producer David Heyman admitted that Colin had had reservations about his suitability from the start, simply because Paddington is a young bear: "He was saying: 'Are you sure I'm right?' He was way ahead of us. Colin was brilliant, but his voice was, ultimately, too mature. What we needed was a slightly more open, and younger, voice."
While all this was going on, Ben was being encouraged to audition but wasn't keen at first: "I resisted a little bit, because I had a bad experience doing this kind of work in the past and I thought I was no good at it. But I was persuaded to go, slightly grudgingly."
And it wasn't a lightning bolt conversion for David either: "I slowly found myself hearing his voice when I was thinking about Paddington. He breathes and he speaks and he sounds like Paddington, rather than the most beautiful chocolate-voiced man [Colin] on the planet."
Having both decided to go for it, Ben admits to being thrilled at the chance to impress his 18-month-old niece: "I'm delighted that she'll be able to see it and it'll be my voice. She'll know it's Uncle Ben."
The beard's about the same too.
Here's the current (essentially voiceless) trailer:
See more:
13 Definitive Portrayals of British Monarchs in Film and TV
WATCH: Funny Teaser Trailer For Aardman Animations' 'Shaun The Sheep' Movie
10 British Children's Books That Every Young American Kid Should Read
WATCH: Colin Firth and Emma Stone in Woody Allen's 'Magic in the Moonlight' Trailer
Read More
Filed Under: