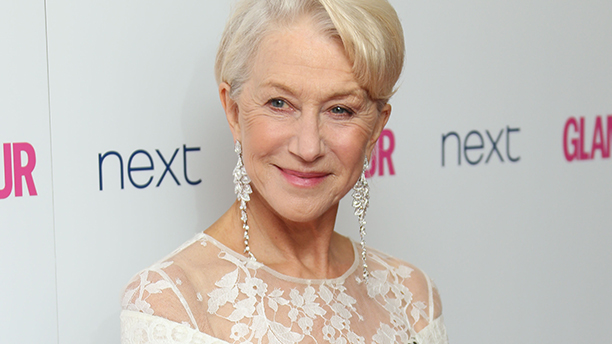 Helen Mirren, 68, has got it, and she's sharing her secret on how she stays in shape, reports Yahoo! Celebrity.
First things first, The Queen actress claims she's really not all that fit when talking about the infamous red bikini photo from 2008 giving credit to, "a flattering angle."
Isn't that like her: so modest.
Some stars are tightlipped about their personal regimes, saying it's in their genes, but Mirren is more than happy to outline her 12-minute workout she learned from the Royal Canadian Air Force exercise plan in the 1950s. If it's not broken …
It sounds like this is a warm-up, a sort of pre-exercise before something more intense, with Mirren saying, "It is the exercise I have done off and on my whole life. It just very gently gets you fit. Two weeks of doing that and you think: 'Yeah, I could go to the gym now.'"
The routine is made up of 10 exercises specifically designed for women's bodies, focusing on all muscle groups in a short time frame, with movements like arm circles, knee lifts, sit-ups, push-ups, running in place and hopping. There's a men's routine as well.
This sounds delightful, and we can get toned and a flat tummy from this Miss Mirren?
Well, she goes on to describe the workout as something you do until you can't even lift your body anymore. Okay, it's not quite as light as we thought.
Mirren doesn't do the routine on a regular daily basis all year long, but brings it out when she needs to trim up saying, "Just this morning I started my exercises, which I haven't been doing for months, maybe years … Each day, you have to do the exercises within the 12 minutes and until you can't move up."
Hmm, that's pretty much what people dread about working out, the not being able to move bit. But, like she inferred, it's a gradual exercise and you get stronger as it goes.
Apparently there are charts that help determine the best sequence, which you can read up on here.
As you may have noticed, the workout requires no equipment. When in doubt, you can break into the Royal Workout at home, in the park, maybe even the break room at work … okay, that last one might be pushing it.
What do you think of Helen Mirren's "secret" to staying fit?
See More:
Miranda Hart to Star in Workout DVD
How Did Busy Benedict Bulk Up For 'Star Trek'?
The Tricks of the Exercise Trade According to Ricky Gervais
Read More
Filed Under: