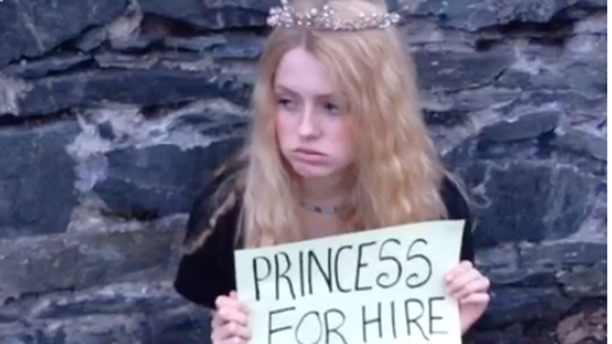 A Game of Thrones actress found out the hard way that she won't be returning for the next season via public announcement at Comic-Con, reports A.V. Club.
When actors are cast on the HBO show Game of Thrones, they most likely are over the moon with excitement, but also need to prepare themselves for the possibility that their role may be short-lived.
To backtrack, last year late-night host Conan O'Brien asked author George R.R. Martin about killing off well-liked characters, making the actors themselves unemployed, and Martin point-blankly answered him, "You know, they would know it if they read the books."
True.
We'd like to revisit Robb Stark, aka Richard Madden, glumly riding the tube after his reign on GOT came to an end: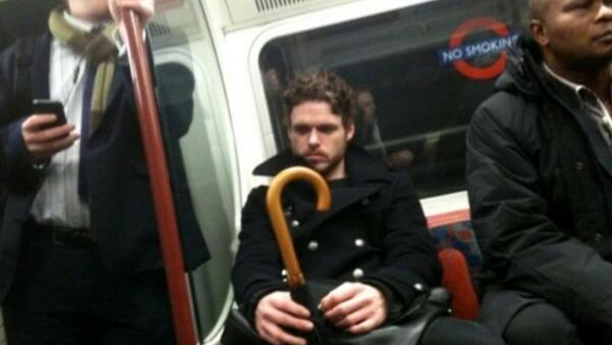 And now, to the latest casualty of GOT.
Northern Irish actress Aimee Richardson, 16, got her big break being cast as Myrcella Baratheon, sibling to Kings Joffrey and Tommen, and was last seen at the end of the second season when being shipped off for marriage.
It seems Richardson was getting antsy for her character's return, and posted this Vine (spoiler alert if you haven't seen the season two finale):
This is where things get awkward; a recasting was announced at Comic-Con 2014 with Nell Tiger Free taking over the role of Baratheon. Even if Richardson had read the books, there was no way she could prepare herself for this upheaval. Richardson went back to Vine, writing the comment, "Well, this is embarrassing," and posting this video:
It's really not embarrassing for her because she had no idea. She seems to be handling it well, assuming her move to the streets is in jest.
And, of course, stating the obvious: would've been nice for her to find out before it was publicly announced. Gutting. Absolutely gutting.
Even so, it resulted in a humorous Vine, showing off her tenacity. Possibly it will stir up some interest (or pity) elsewhere.
What do you think of Aimee Richardson's reaction to the news?
See More:
Conan O'Brien Probes 'Game of Thrones' Author 
This is No Game: The Queen Meets the Iron Throne
WATCH: Joanna Lumley Act Out 'Game of Thrones'
Read More
Filed Under: