There are just three more Doctor Who's Day Roundups to go before the show makes its return to BBC America with the Season 8 premiere "Deep Breath" on August 23—also unsurprisingly, publicity for the new season is on the increase.
The latest teaser trailer, which aired in the U.K. over the weekend before going online shortly afterwards was a short one but a good one. We see the Doctor sitting atop the TARDIS (apparently meditating?) before he quickly orders us to "Listen!"
Meanwhile, the Doctor himself, Peter Capaldi, has given an interview to the Sunday Times in the U.K., one of his first in-depth chats about taking on the role. "When I was Doctor elect, before it was announced, I used to go to Forbidden Planet [a sci-fi superstore in London], and just hang around," he told the newspaper magazine. "It would amuse me that people wouldn't know they were standing next to the next Doctor Who!"
Capaldi also showed his fan credentials once again by going off on a tangent when asked an innocuous question about the Cybermen. "There is a conflict among fans [about the different versions of the Cybermen], but I'm trying to get the Mondasians back!" The full interview can be read at the Sunday Times website.
Here's what else has been going on in Who land this week:
• BBC Worldwide has announced that "Deep Breath" will be screened globally in cinemas, with August 25 revealed to be the date for screenings in the U.S. and Canada. Unlike the 50th anniversary special The Day of the Doctor, the feature-length episode won't be shown in 3D — but it will come complete with additional material. Details of participating screens and tickets have yet to be announced, but will be available on doctorwho.tv as soon as they're known.
• Unsurprisingly, there were a huge array of Doctor Who-themed cosplayers out and about at the massive San Diego Comic-Con this past weekend. Here are just a few of our favorites from the many snapped by our roving photographers: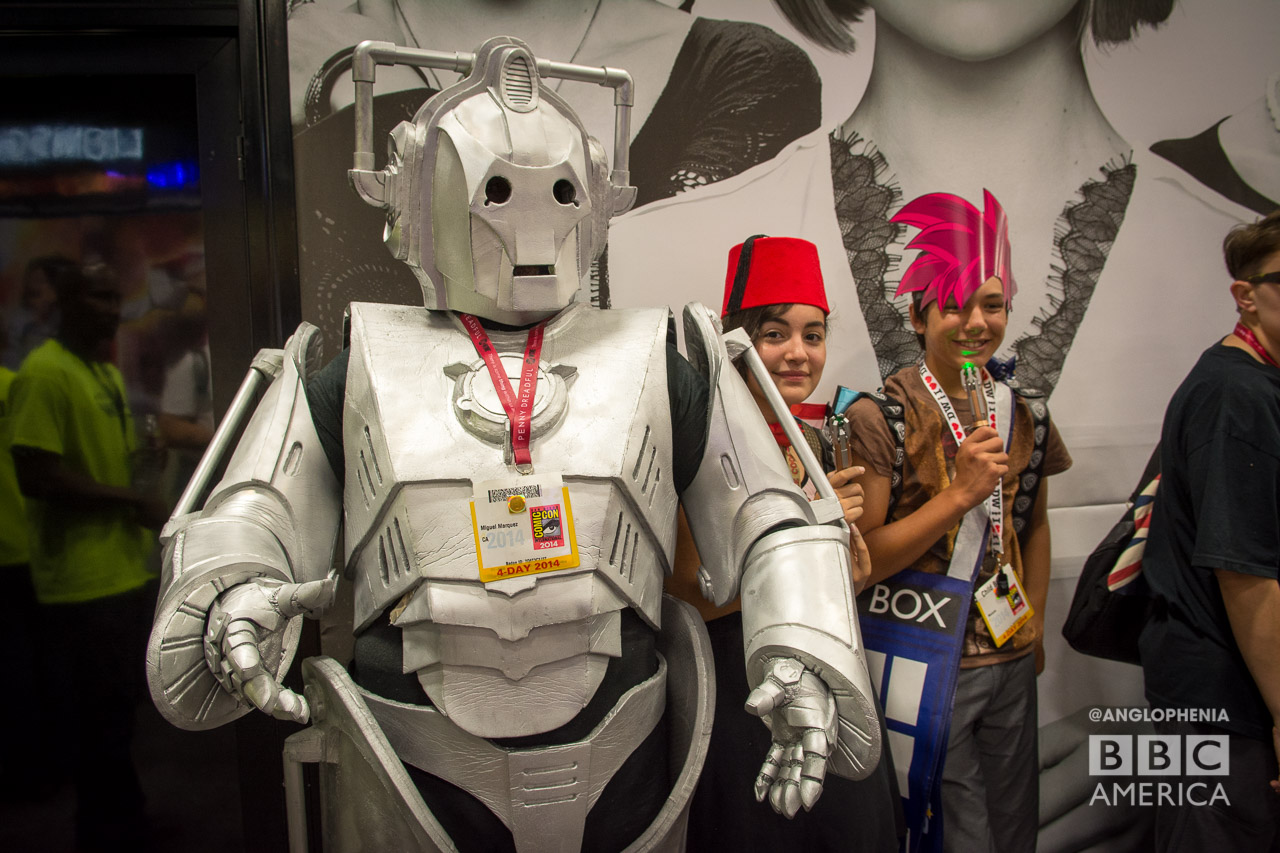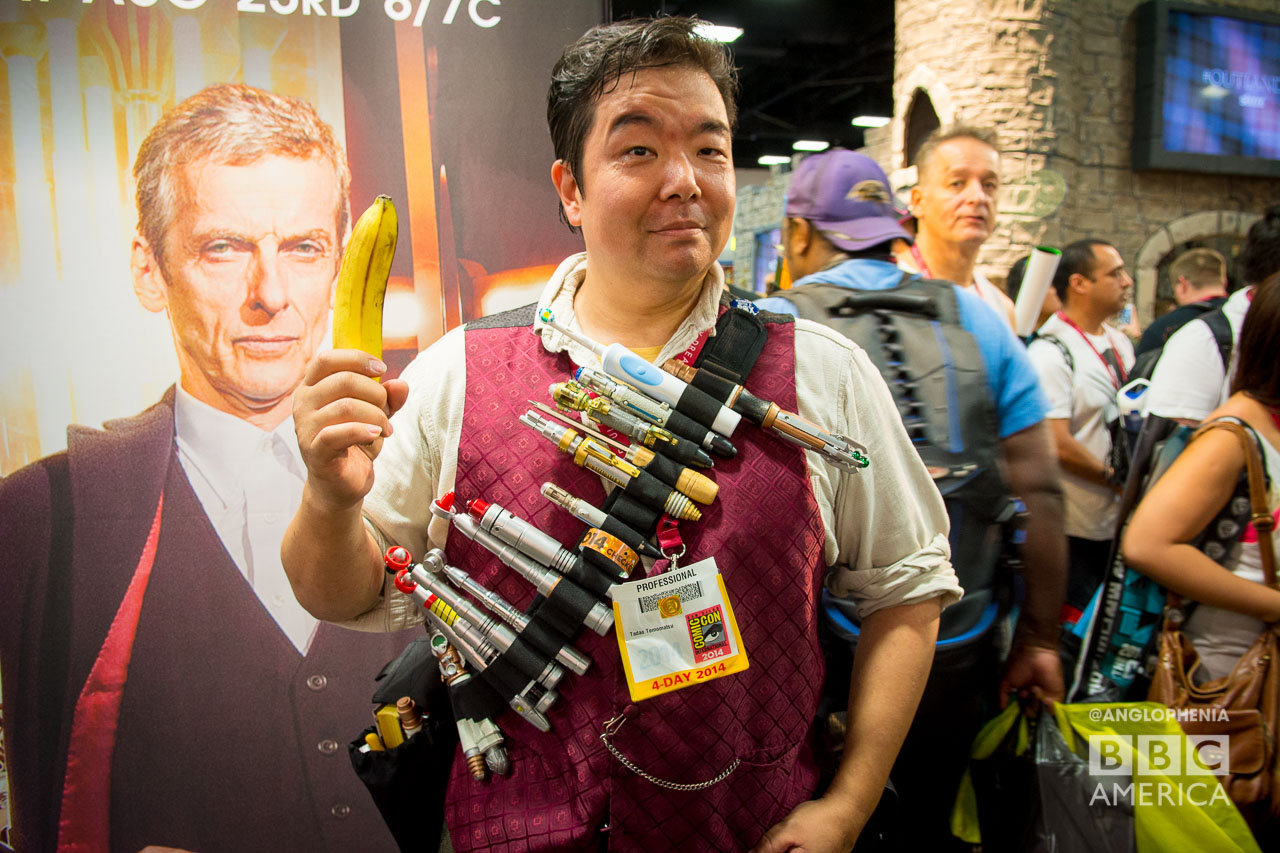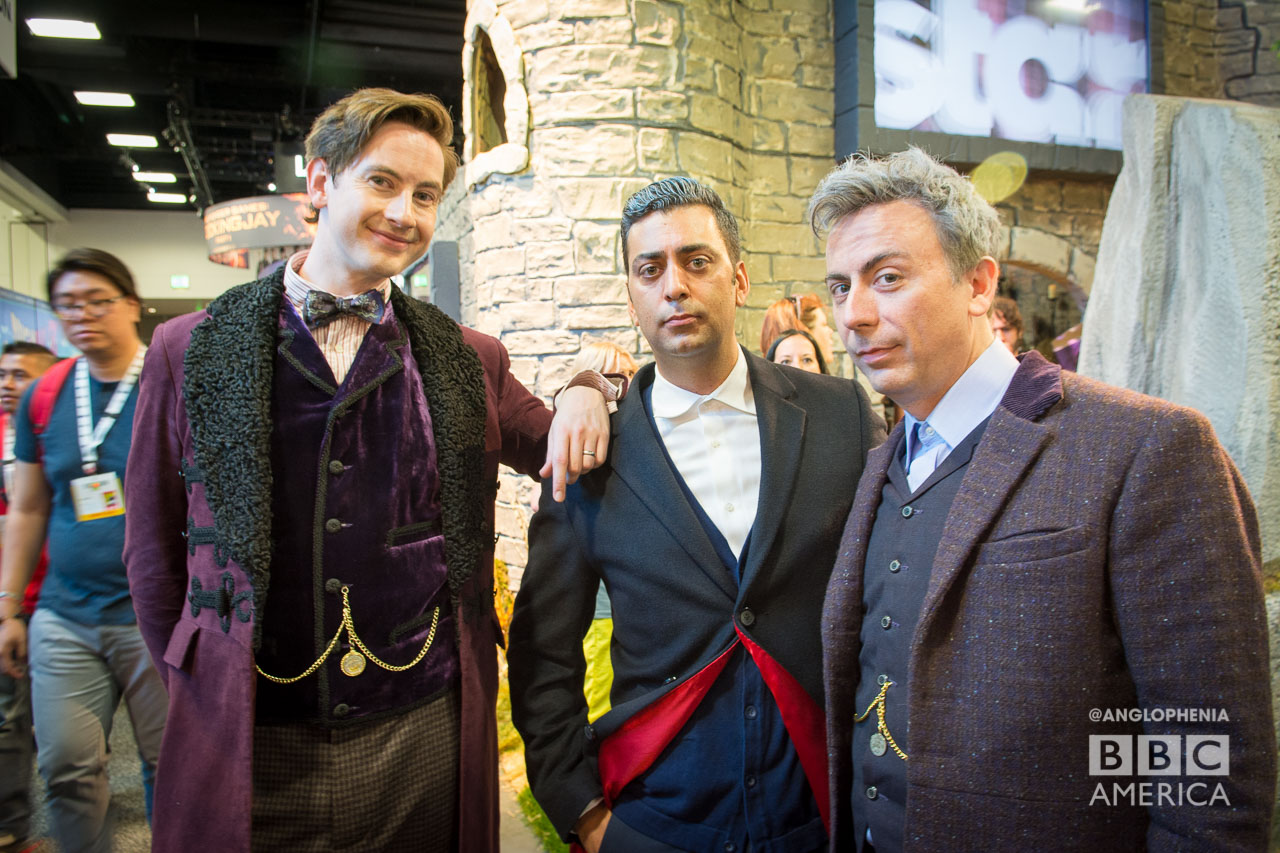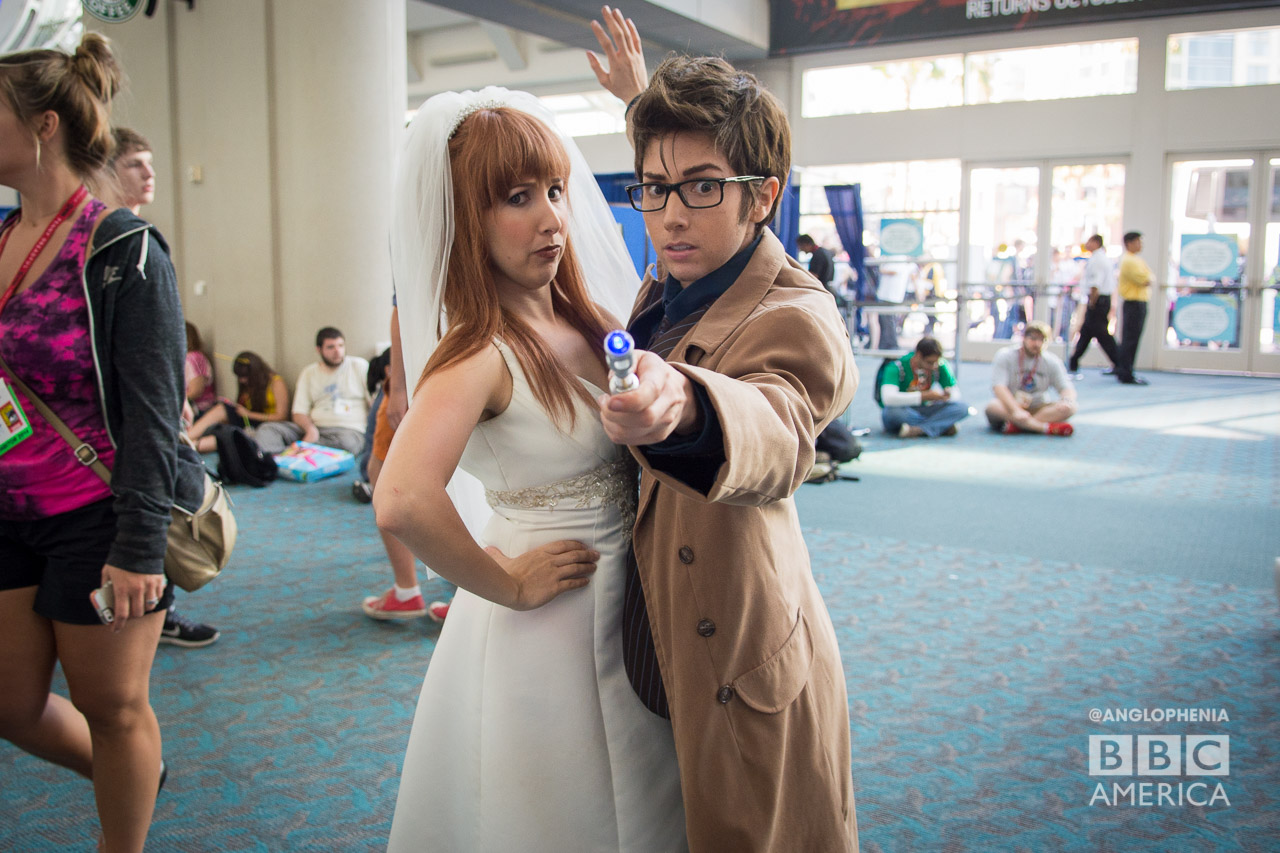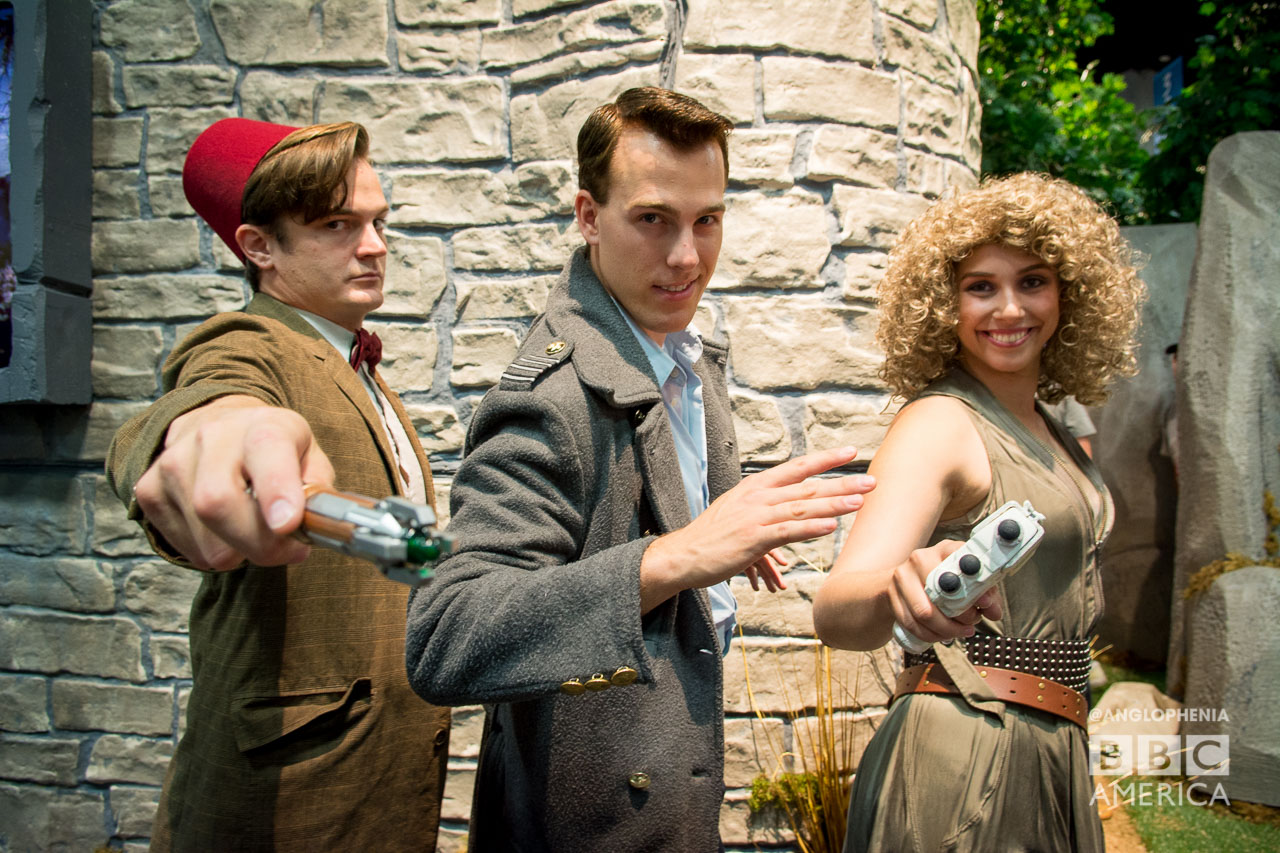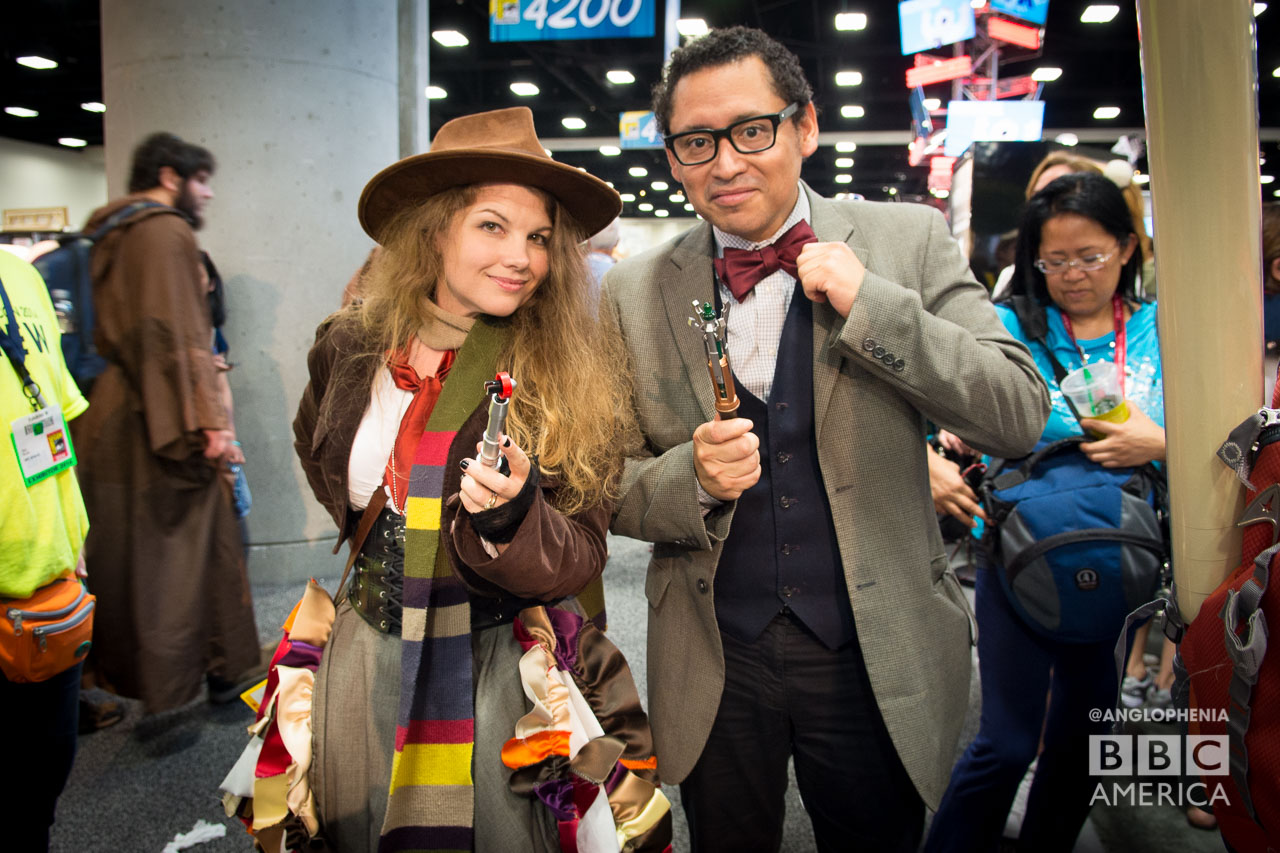 See more
Doctor Who
(and
Orphan Black
) cosplay
via BBC AMERICA's San Diego Comic-Con website
.
• Lead writer and executive producer Steven Moffat has spoken out again in the "naming the Doctors" debate, by telling us that there's no such character as the Twelfth Doctor. "He has never called himself the anything-th Doctor in the show," Moffat told SFX magazine. "He never thinks of himself as a numbered Doctor. The Twelfth Doctor means the twelfth actor to have played the lead in Doctor Who. That's all it means. There is no such character as the Twelfth Doctor and never has been."
• Another nugget from Moffat's SFX interview was that we seem to be getting closer and closer to the dream team of his teaming up with Peter Jackson on the show becoming a reality. The Lord of the Rings director is a noted Whovian, and there's been talk for some time of his potentially directing an episode, with the only stumbling block being Jackson's busy schedule. Moffat, however, mentioned that he does think it "will probably happen at some point."
• Titan Comics' new licensed Doctor Who comics launched last Wednesday, and the publisher also declared July 26 an annual "Doctor Who Comics Day" from now on. The two debut issues, featuring stories about David Tennant and Matt Smith's Doctors respectively, have reportedly sold around 100,000 copies to retailers each — which is a figure that should put them somewhere in the top five or so comics sold by any publisher for July. This is therefore the biggest launch any Doctor Who comic has had in recent times. A series featuring Peter Capaldi's Twelfth Doctor, meanwhile, will debut in October.
• WalesOnline asked various celebrities, including Matthew Rhys of The Americans, where and when in the universe they'd like the Doctor to take them.
• It's always fun to hear new takes on the Who theme tune, and this fan-produced "Heavy Metal" mix is a distinctive one that also comes with a neat, CGI-heavy video:
• U.K. free newspaper The Metro give us a list of their top five Ninth Doctor stories. Always a tight debate when you're only working with thirteen episodes to choose from, but that never stops it being an interesting one.
• Karen Gillan's new movie, the Marvel comics blockbuster Guardians of the Galaxy, finally arrives in theaters this Friday August 1. Here's the former Amy Pond on the red carpet at the film's European premiere in London's Leicester Square, talking about the extensive makeup that she wore for the role of Nebula.
• And if you fancy putting yourself through something of an emotional wringer, a kind Youtube user has put together a compilation of every time (up until 2012) the Doctor said hello or goodbye to a companion:
It only takes about eighteen seconds in before we start to get something in our eye… You'll have to excuse us until next week. Sniff.
Read More
Filed Under: