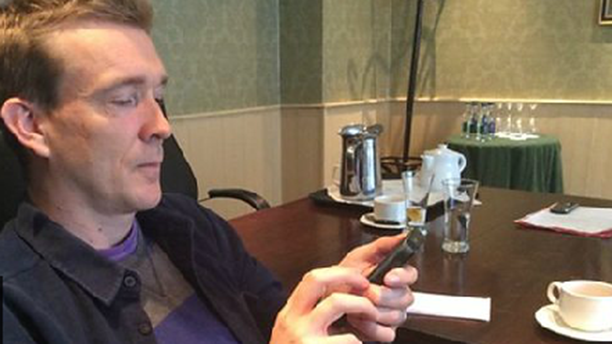 People are so used to instant access these days, but English novelist David Mitchell is making readers wait for his latest short story, reports BBC News.
The Cloud Atlas author is sending out batches of tweets, 20 at a time, over seven days, revealing his short story The Right Sort. The story is set in 1978, narrated by a teenage boy high on his mother's Valium.
"He's basically thinking in tweets because of the Valium," says Mitchell.
Here are the first few tweets:
We get off the Number 10 bus at a pub called 'The Fox and Hounds'. 'If anyone asks,' Mum tells me, 'say we came by taxi.'

— David Mitchell (@david_mitchell) July 14, 2014
'I thought lying was wrong,' I say. Butter wouldn't melt in my mouth. Mum gives me a look. 'It's called "creating the right impression".' — David Mitchell (@david_mitchell) July 14, 2014
A lorry rumbles by. 'Besides,' adds Mum, 'if your *father* paid what the judge told him to pay, on time, we would travel more by taxi.'

— David Mitchell (@david_mitchell) July 14, 2014
Mitchell is not a Twitter hound by nature, having just signed up for this project. He isn't shy to admit that he has a new novel coming out in September, entitled The Bone Clocks, and this is his way of engaging with readers leading up to the publication date.
He found tweeting an entire story difficult, referring to it as working within a "straightjacket." Twitter can be confining, making users really think about their word choices.
You can go to the actual Twitter page and read the tweets as they're published. If you find the Twitter feed cluttered with comments, The Guardian has a page with all of the tweets posted chronologically here.
What do you think of "Twitterfiction"?
See More:
'Cloud Atlas' Author David Mitchell: If the Movie Were Structured Like the Book, 'It Would Suck'
20 Stars of 'Doctor Who' on Twitter
Snapshot: 10 Stellar Selfies by British Celebs
Read More
Filed Under: