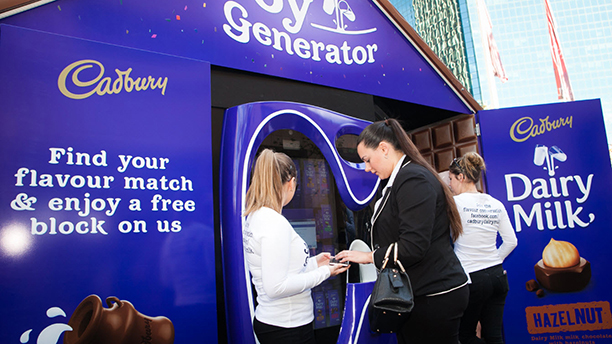 Cadbury seems to be onto something, mashing up two obsessions, Facebook and chocolate.
The beloved British chocolate maker, founded in Birmingham in 1824, has taken its show on the road to Australia to test out a newfangled vending machine that determines users' tastes by their Facebook likes and interests, reports MSN U.K.
This isn't like your grandmother's vending machine, which took coins or bills, but has a touch screen installed in the front panel of the machine. Not too surprisingly, people were lined up to get their free chocolate. A little more surprising, people were keen to key in their Facebook information to get a personal chocolate selection based on their profile. People could have opted for a random selection, holding onto their FB details, but that wouldn't have been as much fun.
Based on the results, the vending machine spat out one of these six flavors: Hazelnut, Peppermint, Rocky Road, Crunchie, Turkish Delight and regular Milk Chocolate bars.
People on queue were pretty pleased with the outcome. You can watch how it works here:
The Cadbury vending machine scheme is said to be a one-off, but based on its popularity, maybe it will go on a little bit of a tour.
Here are some other fun uses for vending machines seen in London, England:
Are you out and about and realize you're short on gold bars? Yes, gold.
Gold to go: The vending machine which dispenses precious metal http://t.co/IcbVPHSI via @guardian #wealth #unfranchise

— Jack Chang (@jscny) November 28, 2012
Selfridges department stores invites you to shop and sip.
A Moët vending machine. Words cannot describe how happy this makes me #champagne #selfridges pic.twitter.com/lzUTbEXFo8 — The Providores (@theprovidores) December 17, 2013
Don't like what you're wearing; this fashionable vending machine might do the trick.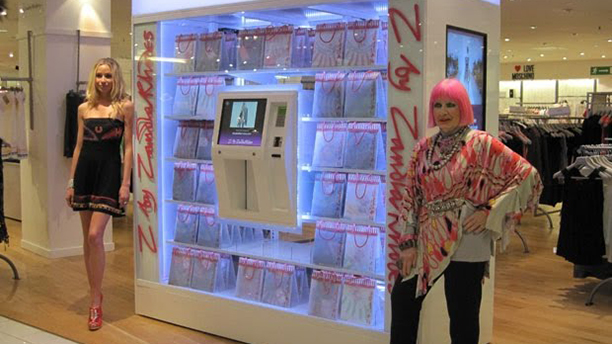 You can stop to get some more comfy sneakers.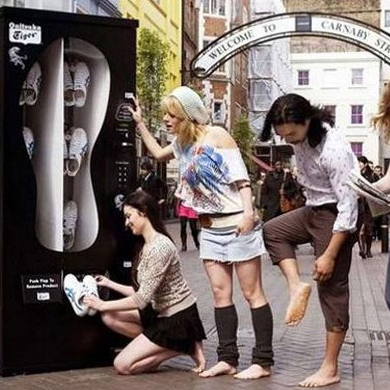 What do you want to see in vending machine form?
See More: 
Cadbury Invents Unmeltable Chocolate
WATCH: Holliday Grainger on Why Chocolate is 'Better in Britain'
Five British Sweet Things the Twelfth Doctor Could Carry in His Pocket
Read More
Filed Under: