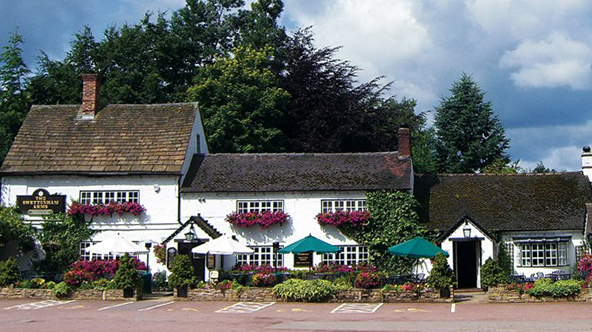 Frances Cunningham, landlady of the Swettenham Arms near Congleton, Cheshire, England, received an unexpected letter explaining and apologizing for a break-in approximately twenty years earlier.
The letter came from a woman, whose name is not being released to protect her privacy, and started off with: "To Mr. and Mrs. Cunningham, I was involved in a burglary at your business in 1992, approximately. I am very sorry, I didn't realize the seriousness of my actions at the time," reports BBC News.
She wasn't involved in the actual break-in or any vandalism committed, but she was present and expresses sincere regret for just being there.
Her letter concludes with her continued apology: "I am ashamed and sad because of the fear it may have induced and the cost and time. I wish I could take it back. I hope that you will never be bothered by such cruelty again."
The woman included a £100 ($171) check in an attempt to make amends. She also included her name and address asking to be contacted by the proprietors if there are any further costs.
Frances Cunningham receives apology for burglary at Swettenham Arms 20+ years ago & £100 cheque from burglar @BBCNWT pic.twitter.com/xBCuXeXVB7

— Mark Edwardson (@markedtv) July 1, 2014
Cunningham has no recollection of the actual robbery, but she appreciates the intent of the letter telling U.K. media, "I think she's got a conscience and worried about this for a very long time and I hope she doesn't worry about it anymore."
Cunningham cashed the check and donated the amount to the local church, reports U.K. Express. Since she has the woman's address she plans to write her back, and hopefully that will help put her mind at ease.
As the saying goes, it's never too late.
What do you think of this letter of confession?
See More: 
You've Been Warned: British Pub Notices
Welsh Woman Makes Declaration of Divorce in Pub Sign
British Drinking: Five Great Fictional Pubs
Read More
Filed Under: