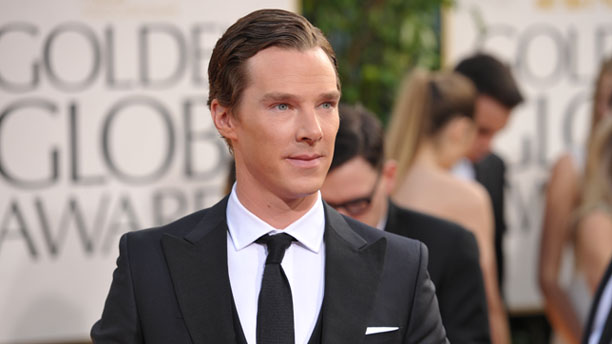 Believe it or not, it's that time of year. Today (July 19), Benedict Cumberbatch turns 38. And what a year it has been for the fabled Busy Benedict. He featured in 2013's Best Picture-winning 12 Years a Slave. He breathed life into a variety of iconic personas like Smaug the dragon, Julian Assange, and Kurt Vonnegut. A new batch (ha) of Sherlock episodes premiered. He even made it into the Time 100. There's really no telling how many new projects Cumberbatch could be working on right this second, even aside from gearing up for his 2015 Hamlet debut.
That's why we at Anglophenia have decided to suggest to Benedict six ways to unwind on his birthday. Conveniently, they all happen to connect to some Cumberbatch news highlights from the past year. So, read on to celebrate and reminisce!
1. Put the pedal to the metal

There are few things nicer than spending a summer day driving with the windows down and a pair of sunglasses on. Of course, it's much more of a party if you're on a race track. Last year, Benedict was at one point Top Gear's Star in a Reasonably Priced Car in a memorable appearance that came to playful fisticuffs with Jeremy Clarkson. Top Gear is certainly a birthday party that's tough to top; coincidentally enough, BBC America aired his episode on July 22, 2013, just three days after Benedict's birthday. You can catch a glimpse behind the scenes of the episode by watching the video above.
2. Enjoy the great outdoors
There are a couple of options here. We learned this year that Benedict is certainly no stranger to the arctic tundra, but seeing as it's July, he'd probably enjoy something a bit more summery. Perhaps he could visit the beach? Back in January, he already seemed to be itching to surf, having donned swim trunks for his National Television Awards acceptance speech:
Or maybe Benedict could soak up some rays with family and friends. Sort of like how he spent time with his mom Wanda Ventham at this year's Chelsea Flower Show:
After all, we do know how much Benedict loves quality time with his family, even in character!
3. Prank (or be pranked by) his friends
Benedict does seem to have a bit of a mischievous streak. In his Reddit AMA to promote The Fifth Estate, he even suggested a birthday-related prank for fans to try at home:

(If you're curious about the cryptic neutron cream reference, click here.)
Of course, the ultimate 2014 Cumberbatch prank has now become iconic, and needs no introduction. Ladies and gentlemen…the U2 photobomb.
ICYMI, Benedict Cumberbatch photobombed @U2 so hard—see all the #ERedCarpet photobombs! http://t.co/rsCfkYxh9g pic.twitter.com/1yxi7oJGWO

— E! Online (@eonline) March 3, 2014
And the video of him in action:
It goes without saying that if Benedict is at your party, make sure you look over your shoulder before using Snapchat.
4. Make art
Benedict's proclivity for pranking is surely a product of his artistic creativity, so maybe he'd like to do some arts and crafts. He could make party invitations in the same style as the card he designed for Cards for Keeps: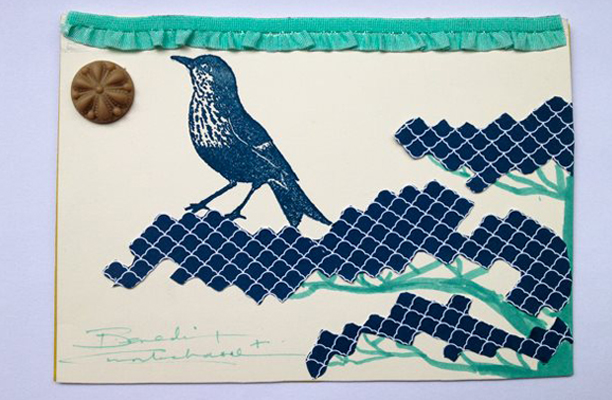 Let's also not forget that this year Colour Me Good Benedict Cumberbatch was introduced to the world, a life-enriching coloring book that absolutely MUST be one of Benedict's party favors.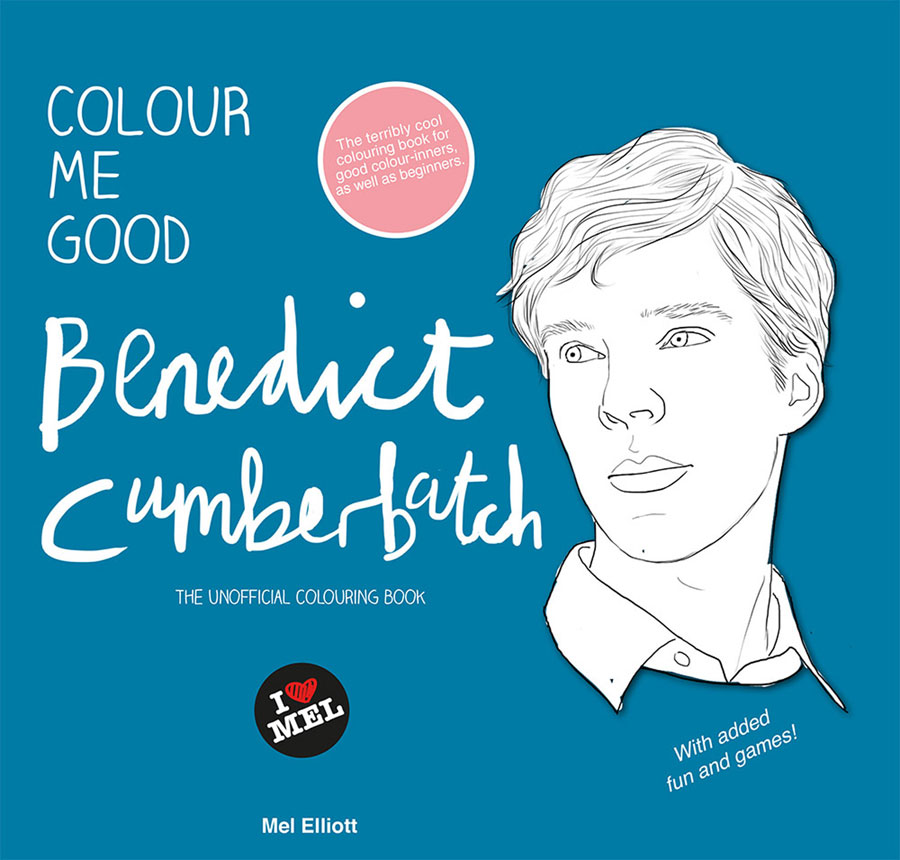 5. Get out on the dance floor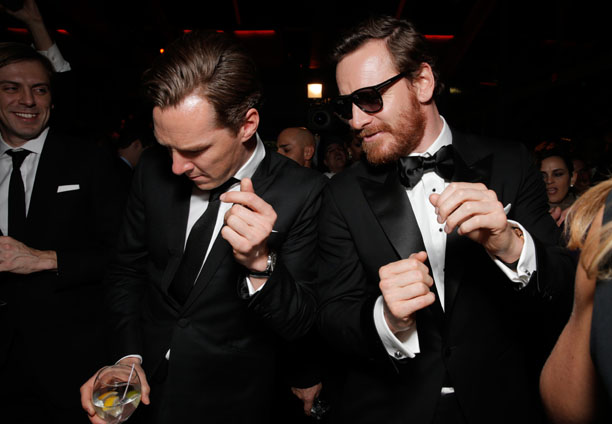 And we all thought that Tom Hiddleston had the lockdown on the moves! It became clear that Tom had some friendly competition after Benedict and his pal Michael Fassbender danced the night away at Fox's Golden Globes after party back in January. It'd be a shame if this talent didn't resurface at his birthday party—it's the perfect venue. Come on, Benedict…we're all waiting…
6. Sing karaoke
Benedict doesn't even have to sing. All he has to do is talk. Or even read, really. It is an indisputable truth that karaoke of some sort is obligatory at this birthday party. Benedict's infamous performance of R Kelly's "Genius" on Jimmy Kimmel will remind you why that is. (Promise.)
So, happy birthday, Benedict! But most importantly, sit back and relax. Doctor's orders.
How would you suggest that Benedict celebrate his birthday?
See More:
10 Great Benedict Cumberbatch Appearances
WATCH: Benedict Cumberbatch and Friends Offer Acting Advice
Louise Brealey on Kissing Benedict Cumberbatch: "I Milked It!"
WATCH: Benedict Cumberbatch Narrates Cristiano Ronaldo Documentary
Read More
Filed Under: