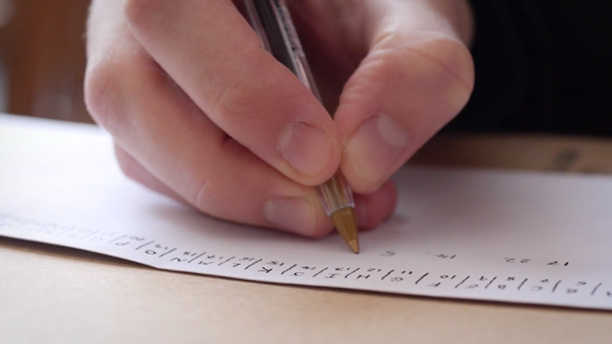 James Addison, a graphic designer, was so impressed by the postman in his hometown of Buckinghamshire, England, based on the mail carrier's ability to deliver to ten homes in less than two minutes, that Addison took it upon himself to challenge the efficiency of the "utterly brilliant Royal Mail postal service," according to his Vimeo Video.
He now lives in Poole, England, where he began writing cryptic messages and addresses on the back of envelopes to see if they could be worked out and to his disbelief, the letters were successfully delivered.
This may sound like more of a time waster than a challenge, but the postmen appeared to embrace the brainteasers wholeheartedly. For example, Addison used Morse code, just a bunch of dashes in place of words, and someone took the time to fill out the spaces with letters. (Addison guesses that it was done at lunchtime, not during working hours.)
In another case, Addison simply drew a picture of the building where the postcard was to go, and the note made it to the recipient.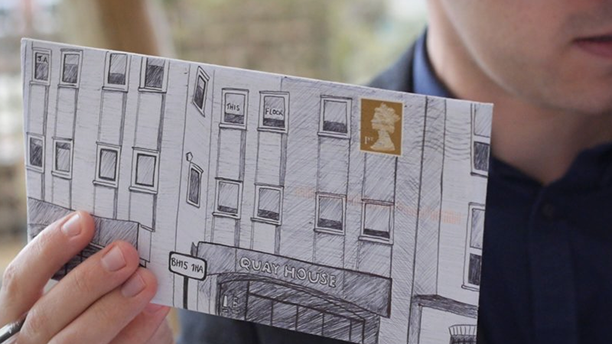 The video starts off with Addison helping himself to some tea and providing us with some other fun examples of his postal puzzles:
Addison mentions that Christmas is a trying time for the post office with an overload of mail flooding through the system, and a lot of the letters missing information.
Honestly, and speaking anecdotally as an American, I've been guilty of this. One year, I sent out Christmas cards, and I didn't have the complete information for one friend, and I wanted it to be a surprise, so I took a chance only including the cross streets. And it arrived. The postman probably knew the person by name and filled in the blanks.
While the puzzle making is fun and clever, and the Royal Mail seems to be taking the challenge in stride, we believe our hard-working postal workers deserve the utmost respect.
Do you think the postmen look forward to figuring out Addison's puzzles?
See More:
Benedict Cumberbatch Stars as Code Breaker Alan Turing in 'The Imitation Game' Trailer
A Dress Code for Brits in America
One Woman, 17 British Accents: Anglophenia Ep. 5
Read More
Filed Under: