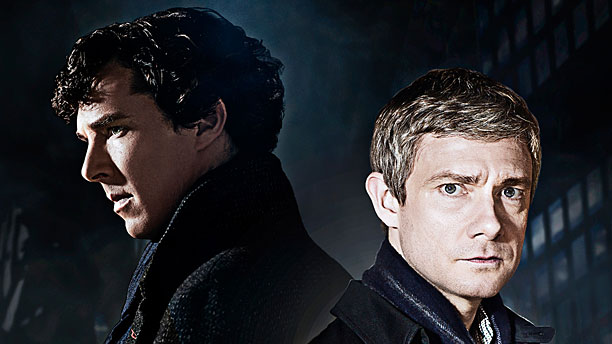 Some literary creations are so potent they cannot be contained by one book, one series, or one author alone. They may make the move from the page to the stage, from the stage to the radio, from the radio to the television, and from the television to the movie screen, but what happens then?
Well, in the case of some of the legendary characters on this list, you wait a couple of years and reboot the franchise, but where does that leave the original pile of books? At some point, someone is going to have to add some new fuel to the fiction furnace or the whole thing will fall over.
Enter the literary sequel-erizers. They come in after the original author has become unavailable (most commonly through death) and rescue the characters, giving them new things to do in suitably respectful—but not-quite-the-same—prose clothes.
Here are five examples:
Sherlock Holmes
May as well start at the top, eh? So, the various adventures of Sherlock Holmes have already been the subject of countless radio adaptations, stage adaptations, movie adaptations and TV series. He did not so much make a comeback as never leave. His name has entered the vernacular as a slang term for obvious thought ("no ess-word, Sherlock"), his deerstalker hat and Inverness cloak (and magnifying glass) could be considered early items of cosplay, and he has a marked tendency to pitch up in weird cartoons. Consequently, the amount of Sherlock-related literature runs well into the hundreds, with authors trying to out Conan Doyle Sir Arthur with their various twisty endings and dark conclusions. Consequently, Sherlock Holmes is one of the earliest characters to have both canon and non-canon literature, and a lot of bickering between the two. In this respect it's entirely fitting that there should be two TV series about him running concurrently—and a movie franchise too. That is simply how it has always been.
James Bond
So popular were Ian Fleming's novels of spies, shooting and seduction that a James Bond novel was issued within four years of his death in 1964. Colonel Sun was written by Kingsley Amis (as Robert Markham) and released in 1968. Then John Gardner began writing new Bond stories, beginning with License Renewed in 1981. Two of which—Licence to Kill and GoldenEye—were novelizations of the Bond movies. As John retired in 1996, American author Raymond Benson took up the reins, writing six new Bond novels, as well as three novelizations—Tomorrow Never Dies, The World Is Not Enough and Die Another Day, and three short stories.
During this time, comedian and author Charlie Higson began to write a series of prequel novels under the banner of Young Bond. He wrote five of these—and a short story—before handing over to Stephen Cole, whose first Young Bond novel is released this fall. Then there were The Moneypenny Diaries, three novels detailing the adventures of M's personal secretary, written by Kate Westbrook (under the pen name Samantha Weinberg).
And that's not all: in 2008, Sebastian Faulks was asked to write a new Bond novel—Devil May Care—to commemorate the 100th anniversary of Ian Fleming's birthday. This was well received enough for Jeffery Deaver to write the official follow-up, Carte Blanche, in 2011. While this placed Bond into modern day terrorist espionage, the most recent novel—2013's Solo by William Boyd—put him back in the late '60s where he was at his most potent.
Zaphod Beeblebrox
In 2008 it was announced that Eoin Colfer would be writing a final sequel to the five-part Hitchhikers Guide to the Galaxy "trilogy" (as it was named by its creator, Douglas Adams). This caused a certain amount of disquiet, as Douglas Adams has one of the most distinctive comic voices in all of British literature, second only to P.G. Wodehouse (see below). However, as it had been Douglas Adams' wish to write a sixth book to make up for the relatively bleak tone of the fifth, Mostly Harmless, this was an opportunity for the characters to have their final hurrah. And Another Thing… was published in 2009, to largely positive reviews. Whether it will be continue to be considered canon by die-hard Hitchhikers fans remains to be seen.
Jeeves (and Wooster)
Flush from his success at reinterpreting James Bond, Sebastian Faulks (who must surely have had his own novels to be getting on with) was commissioned by the P.G. Wodehouse estate to write a new tale for Bertie Wooster and his butler Jeeves. This will have been the first new adventure for the raffish Wooster and his implacable butler since Aunts Aren't Gentlemen in 1974, written an incredible 60 years after their first literary adventure, Extricating Young Gussie. Sebastian had already proclaimed himself an enormous Wodehouse fan, and admitted that this was a practically impossible task, but when Jeeves and the Wedding Bells came out in 2013, it was treated as the loving tribute it was, one that recognized that while no one could get close to Wodehouse's flights of fancy or dances with words, there was still a lot of fun to be had revisiting that world one more time.
Mr. Darcy
To date there have been well over 150 literary adaptations (or books relating to) the world of Jane Austen and Pride & Prejudice. 150! That may not be in the same league as Sherlock Holmes, but then Pride & Prejudice isn't a crime procedural; it's a social satire dressed up as romance. The reinterpretations include Mr. Darcy's Daughters by Elizabeth Aston (or Rebecca Ann Collins—there are two); Steampunk Darcy by Monica Fairview; Mr. Darcy, Vampyre by Amanda Grange; and, of course, Pride and Prejudice and Zombies by Steve Hockensmith. Some of them may have wandered off the point a little.
Oh, and eff-why-eye, just keep your hands off A Tale of Two Cities and a Space Rocket to Space, OK? Consider that taken.
See more stories of great #Comebacks
Autos: The 3 Wheeler's return to form
From forgotten oddity to a modern sports car hero – Britain's top 'Mog' is on a roll.
BBC America: A guide to every Dr Who
Every Doctor has one thing in common – he regenerates. Get up to speed on how each one made the ultimate comeback.
Capital: The comeback kings
They rose to lofty heights and fell mightily. How some one-time giants got back into good graces.
Culture: Seven stages of movie stardom
Famous actors often burn brightly before falling on hard times. Here's how they turn failure into success.
Future: 'I bring the dead back to life'
The radical procedure that involves replacing a patients' blood with cold salt water could retrieve people from the brink.
Travel: A new dawn for Italy's south
For the first time since the Grand Tour of the 18th Century, southern Italy is registering on savvy travellers' radars.
Related on Anglophenia
Brit Binge Watching: Five Sherlock Holmes Adaptations You Can View Online
Would THAT Scene In 'Pride & Prejudice' Have Worked If Colin Firth Had Been Naked?
Eleven Fictional Characters Who Could Totally Be Time Lords
10 British Actors and the Iconic Roles They Didn't Play
Read More
Filed Under: