Columbus is the capital of Ohio, appearing on a few impressive lists like Forbes' Best Cities for Tech Jobs (at No. 3), and Best Cities for Working Moms (at No. 1). It can't be all work and no play: we're going to take the lead on creating a new list with these 10 British things going on in Columbus:
1. The Old Bag of Nail Pubs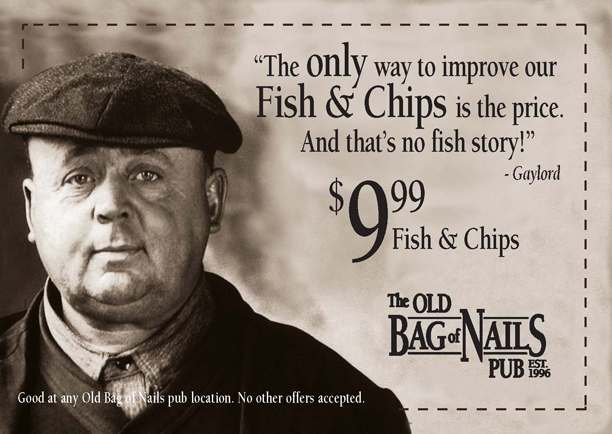 The Old Bag of Nails, located at 18 N. Nelson Road, is named after its first location, an old hardware store. Owner Gaylord Wirrick battered his first fish at 10-years-old, and has been honing his skills ever since. He knows what he's doing. The menu is pretty much American, but the British-style fish and chips jump off the page with the following description: "This is what we're known for, and what most people ask for. Because if heaven isn't a pint of ale and a basket of Old Bag of Nails fish and chips, then heaven can wait."
2. The British Invasion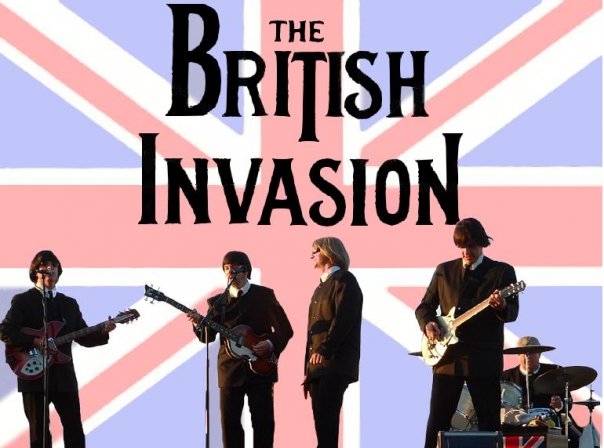 The British Invasion does play Beatles music, but it goes beyond being a Beatles tribute band, performing across all genres, including British bands like The Animals, The Zombies, The Rolling Stones, The Kinks, The Who, The Dave Clark Five, The Hollies and Herman's Hermits. They don't just play music, they dress the part with costume changes throughout the gig. The band is on tour and will be swinging by Columbus on October 4 for an "Elvis Meets the Beatles" event. Columbus is one of their usual spots; so if you miss this event, keep an eye on their schedule here.
3. Large Scale Sculpture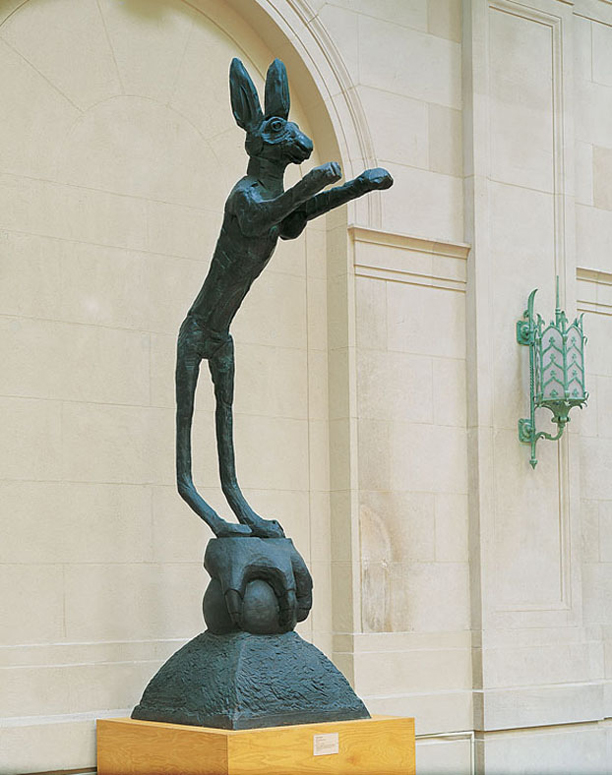 British artist Barry Flanagan's Hare on Ball and Claw is on display at the Columbus Museum of Art, located at 480 E. Broad Street. The museum describes the hare "as the perennial prey of animals with claws—a reminder of the sometimes violent cycle of life and death." Actually, the hare is on top of the claw, possibly he conquered: everyone has an opinion when it comes to art. What's yours interpretation of this piece?
4. The Pub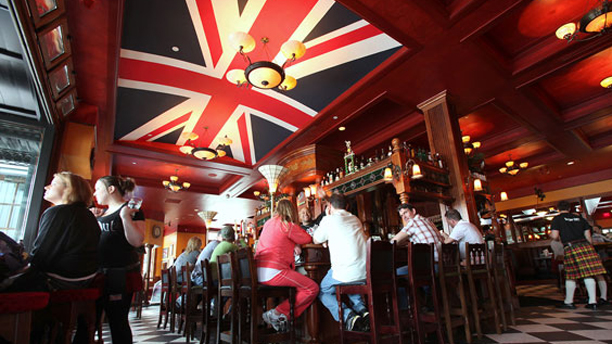 The Pub, located at 1554 Polaris Parkway, is "British-inspired, American-crafted." The public house has that English feel with tall wood chairs, friendly staff, and, oh, the Union Jack on the ceiling is definitely a nice touch. (In case you missed it.) The menu has comfort foods like Scotch eggs, shepherd's pie, bangers and mash, London broil, and an English post roast. The full bar has a number of English ales on tap including Bass, Boddingtons, Fuller's Extra, and Old Speckled Hen.
5. Afternoon Tea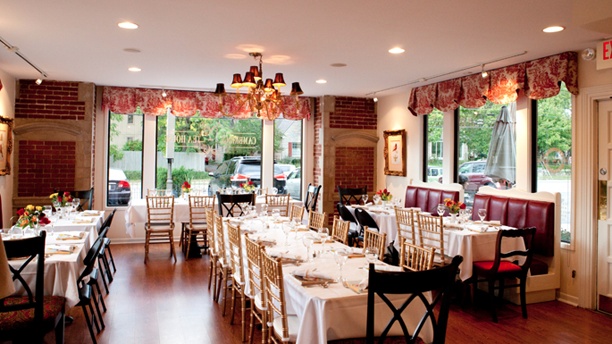 Cambridge Tea House, located at 1885 W. 5th Ave, serves breakfast, lunch and afternoon tea. The menu includes scones, eggs made to order, salads and sandwiches, which you can read more about here. The afternoon tea is served all afternoon, which consists of a fresh scone with cream or jam, three savory finger sandwiches, sweets, and a pot of tea for $15.95. If you're looking for something lighter, you can choose the Cambridge cream tea, which comes with two scones and a pot of tea for $8.95. The prince or princess tea is geared toward the lil' ones under 10-years-old.
6. Columbus Coyotes Rugby Football Club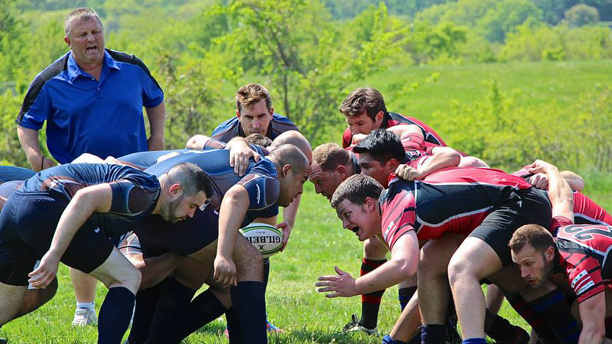 The Columbus Coyotes Rugby Club is a Division III, IGRAB (International Gay Rugby Association and Board) team. The team is open to new members, all ages, and supporters if you'd like to head out and watch. The team is hosting a Rugby 101 on Saturday, August 2, 2014. If you can't make it this weekend, you can find out about becoming a member here. The team practices and competes at Scioto Audubon Metro Park.
7. Scottish Pipe Band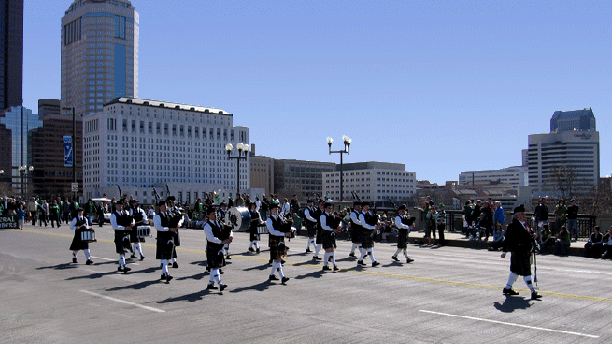 The Cyril Scott Pipe Band, formed in 1997, is as a competition band for upper grade pipers and drummers living in and around Central and Southwestern Ohio. The band competes regionally and has traveled internationally to Scotland. In the past few years the band has focused on recruiting and teaching new band members, crafting its public performances.
8. The Actors' Theatre of Columbus

The Actors' Theatre of Columbus, founded in 1982, performs at Schiller Park, in German Village, at 1000 City Park Avenue. The theater group performs plays by Shakespeare and other "time-honored" playwrights during the summer months, from Memorial Day through Labor Day weekend. In addition to the outdoor season, the group will be performing Sir Arthur Conan Doyle's The Hound of the Baskervilles at Columbus Commons, located at 160 High Street, September 5-14.
9. Columbus Scottish Dancing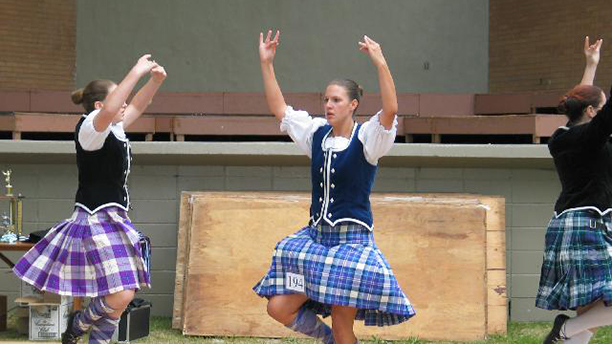 The Columbus Highland Dancers have been together since 1982. The group is welcome to all who are interested in learning Scottish dancing, but they ask for commitment to attending each class weekly. More experienced dancers compete at Highland games as individuals with the group's focus on "preserving the dance traditions of Scotland." The Ohio Scottish Games are held at the Lorain County Fairgrounds in Wellington on the fourth Saturday every June (this is about a two-hour drive).
10. Columbus Cricket Club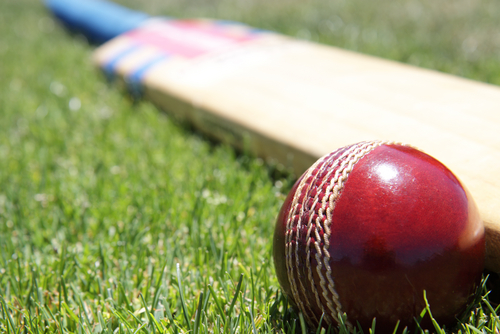 The Columbus Cricket Club, founded in 1996, is an associate member of The United States Cricket Association. The group's mission is "to be a competitive and premiere cricket club in Central Ohio, and to promote the game of cricket among all skill levels in the local community, especially youths and cricket enthusiasts." You can find out about joining the team by going here.
Do you have any additions to the list? 
See More:
10 British Things About Boulder, CO 
10 British Things About Your U.S. City
10 British Things About U.S. Cities
Read More
Filed Under: