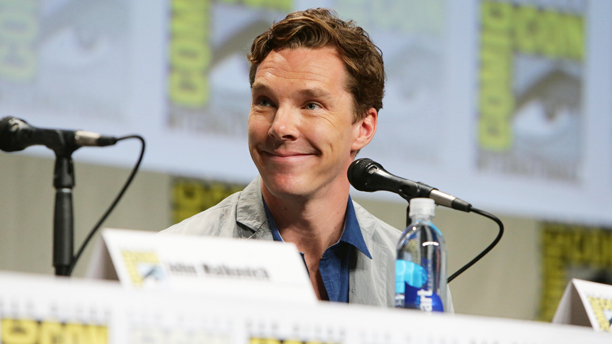 No, that wasn't a tremor you felt yesterday (July 24), Southern California, although its impact seemed like a seismic event. Despite his sizable fanbase amongst attendees, Benedict Cumberbatch had never himself graced San Diego Comic-Con. But he had his SDCC unveiling on Thursday as part of Dreamworks' panel for their animated release The Penguins of Madagascar, in which the Emmy-nominated Sherlock star voices a James Bond-like wolf named Classified who comes to the assistance of four hapless penguins. He shared the stage with host Craig Ferguson, Penguins directors Simon J. Smith and Eric Darnell, Madagascar co-creator and voice actor Tom McGrath, and a certain Oscar-nominated character actor by the name of John Malkovich. And he brought the house down in Comic-Con's hallowed Hall H. Here were the highlights:
1. Cumberbatch came on to the stage, looking dapper as ever, to some of the loudest screams I've certainly heard in my years of covering the Con: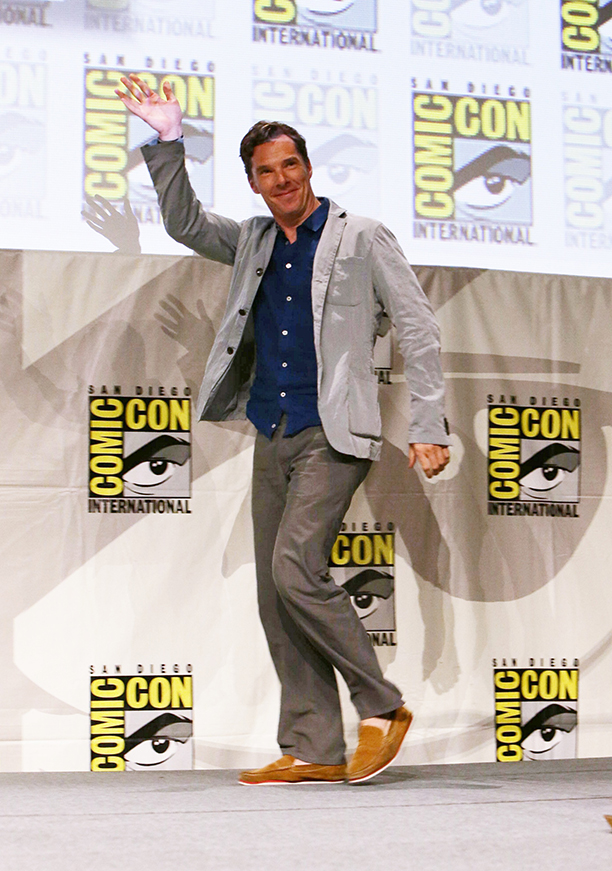 2. And then he sat down, flashed a grin, and said to the audience, "You exist?"
3. Craig Ferguson asks, "You've been known to do some acting involving your entire body. Do you enjoy the animation experience?" To which Benedict responds, "I enjoy using my body, yes." Cue squeals. Cheeky lad.
4. When asked about his preparation for the lupine part, he joked, "It was sheer hell. I worked in Yellowstone Park as a wolf for a while. I was accepted into the band quite quickly. It got a bit hairy—no pun intended—when I became the Alpha male. Then after two months, I realized that two of the other wolves were Christian Bale and Daniel Day-Lewis."
5. There were numerous fun interactions between Cumberbatch and co-star Malkovich, who plays an octopus villain in Penguins. As each actor recorded his voice work separately, the pair had only met the day before the panel. And Cumberbatch's first question to Malkovich was, "So, what was it like to play an evil octopus?"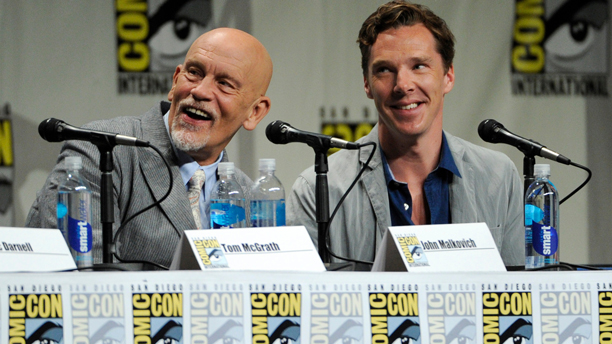 6. On what attracted him to the part of Classified: "The whole kind of Bond pastiche. This guy who's got all of the professionalism, he's got the tools, he's got the team, and this kind of slick operation, and yet it only goes skin-deep. He's got a nice vulnerability to him."
7. Fittingly for the guy who voices Smaug, Cumberbatch revealed the book he loved as a kid. "The Hobbit, actually. That was the first book my dad ever read to me." In terms of TV he grew up on, he said, "I was a kid of the '80s, so The A-Team, Werewolf, Manimal, Knight Rider, and then, Gentle Ben, too, because I shared the name."
8. Craig Ferguson repeatedly warned, "If one person asks a Sherlock question, Comic-Con will be cancelled." But a query slipped through when an audience member asked if Benedict would return to San Diego to support Sherlock in 2015. "Possibly, possibly," he said. "I'd love to. But it's timing."
9. The superhero he'd most like to play? Well, after making a joke about playing "Nurse Normal," an allusion to rumors that he's been cast as Doctor Strange, Cumberbatch replied, "Batman, I guess, yeah?" Affleck must be quaking in his boots.
10. And then there were these images from the press room, where Cumberbatch met up with a web-footed bird friend: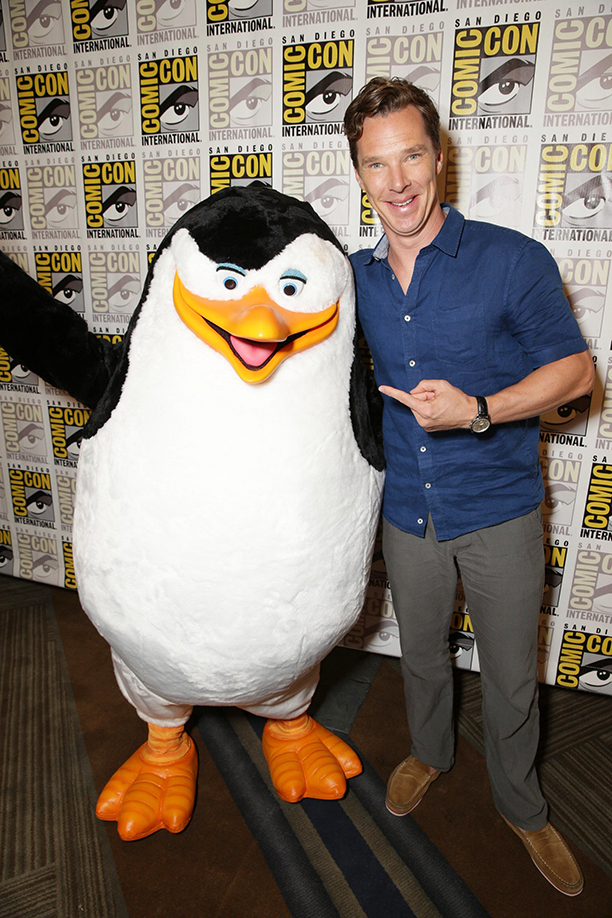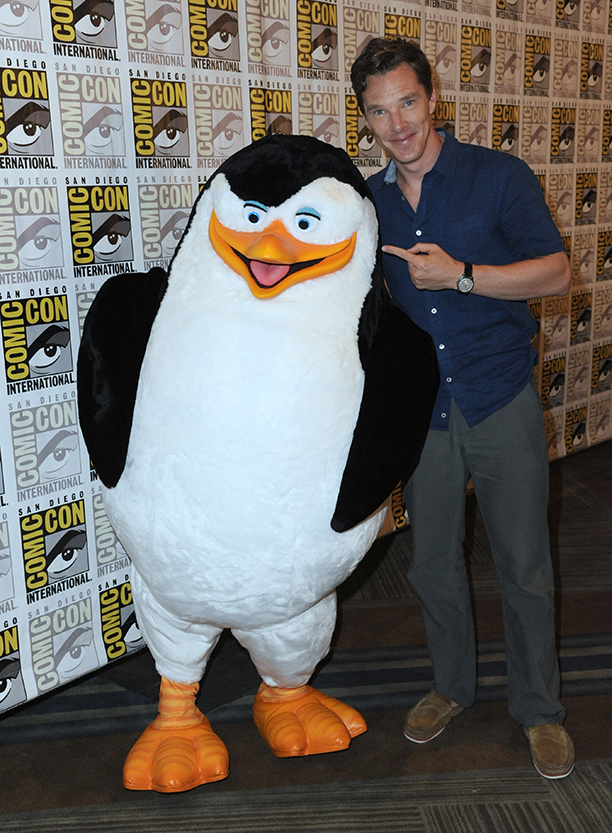 So if those items aren't enough to show why Cumberbatch is so beloved, perhaps you should take a look at the latest episode of our YouTube series, in which we reached out to the Cumbercollective for their feedback:
See more:
WATCH: Benedict Cumberbatch, Keira Knightley and Matthew Goode Star in 'The Imitation Game' Trailer
Benedict Cumberbatch's Waxwork Fitting: a Feast for the Eyes
6 Ways for Benedict Cumberbatch to Celebrate His 38th Birthday
Read More
Filed Under: