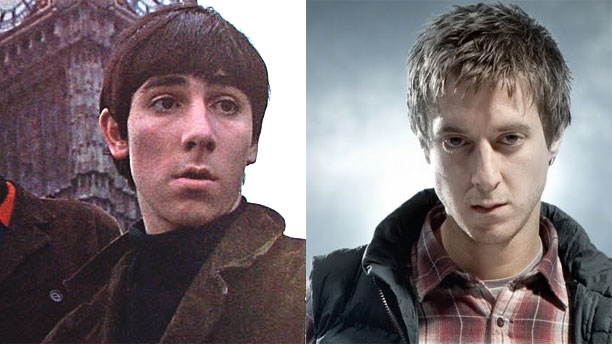 Bear with me, in order to write about this particular BBC Radio 4 audio presentation, there may be an excessive use of the word who—up there in the headline, for example. This is unavoidable, given the circumstances. I trust I can rely on your patience and kindness in what is undoubtedly a unique situation.
So, yesterday BBC Radio 4 broadcast a 45-minute audio play called Burning Both Ends, about the wayward influence Keith Moon—drummer and lead rogue of the Who—had upon the actor Oliver Reed.  It's an appealing snapshot of a particular moment in time; a tale of drunkenness and partying, of not giving a stuff and chucking things through windows (open or shut), and it stars Arthur Darvill (of Doctor Who fame) as Keith and Sean Pertwee (son of Doctor Who star Jon) as Oliver.
You have seven days to check it out, starting now (and yes, it will work outside of the U.K.).
All of which surely gives us the opportunity to dust off this 1997 Who/Who comedy crossover moment from Shooting Stars:
See more: 
Personality Quiz: Which Member of the Who Are You?
Greatest 'Doctor Who' References in Pop Culture: Spoofs
Six Iconic Instruments That Built British Rock
5 Vintage British Things That Made a Comeback
Read More
Filed Under: