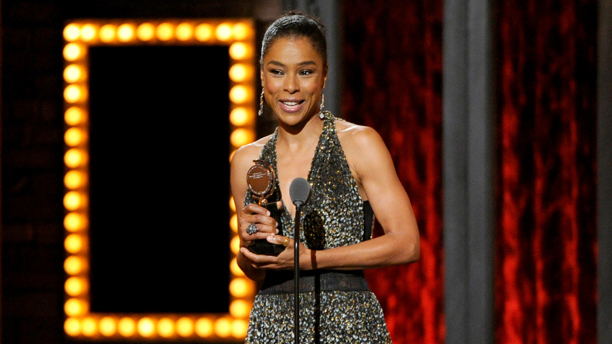 As she walked into Radio City Music Hall last night, where she won her first Tony Award, British actress Sophie Okonedo proclaimed, "I think being a black actor in America is a lot easier than in Britain. I've just had a lot more offers of parts and bigger stuff."
Okonedo won the Best Performance by an Actress in a Featured Role in a Play award for her much-praised performance in a revival of the classic 1959 American play A Raisin in the Sun in a cast that includes Tony and two-time Oscar winner Denzel Washington.
The experience of working on the Broadway stage has left her heartened—so much so that she says she'll be back again next year to do another different show. "It's afforded me a lot of opportunities coming here. Many more than I was getting in Britain so I will be back," she says.
For the actress one of the attractions of doing A Raisin in The Sun was that she had to let go of her British accent. "I'm playing an American and kind of getting away with it so far —nobody has spotted anything or said anything!"
See more:
WATCH: Britain's Mark Rylance After Winning Third Tony
WATCH: Arthur Darvill on 'Once,' Why He Loves New York, and Performing at the Tonys
Better in Britain?: What 'Orphans' Tony Nominee Tom Sturridge Misses From London
Read More
Filed Under: