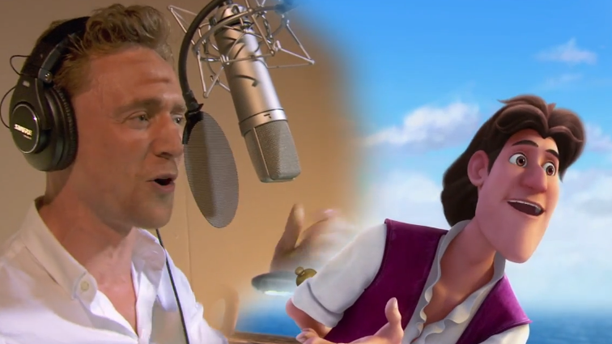 Sure, Peter Pan can fly, but many little boys have dreamed of being the swashbuckling Captain Hook. And one of those little boys grew up to be our very own Tom Hiddleston.
When Hiddleston got the call from his agent to play the role of a young Captain Hook in Disney's animated film The Pirate Fairy he says he responded, "Are you joking? This is a joke." He was on holiday with his sister, and he said to her, "I have to do this. This is an amazing thing to be asked to do," as seen in the DVD extra, which comes out on Monday, June 23.
As a child, he and his family sat down to watch Disney films "on a loop" like Peter Pan, The Jungle Book, Robin Hood and Mary Poppins, the Thor actor reminisces.
Hiddleston's enthusiasm for Disney films hasn't wavered since then: "I would never in my wildest dreams have imagined to one day, to be an actor first of all, but to be called upon to play Captain Hook," he says.
Hiddleston sings his heart out in the film, which coincidentally revolves around the young James Hook dreaming about his pirate ambitions to steal and plunder.
You can watch the entire video here, courtesy of RadioTimes.
What do you think of Hiddleston's singing voice? 
See More:
Tom Hiddleston Sings His Heart Out as Young Captain Hook
WATCH: Tom Hiddleston's Reaction to Pint-Sized Fans
Which Poem Makes Tom Hiddleston Cry? This One…
Read More
Filed Under: