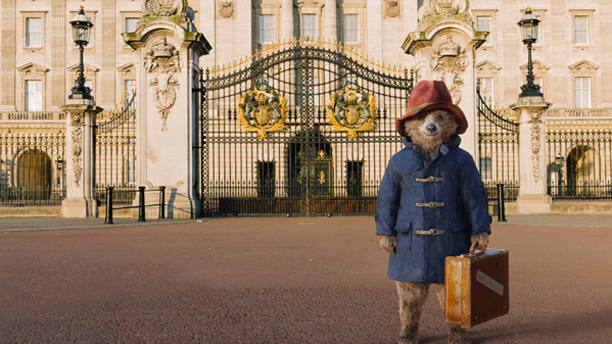 I don't know where anyone gets off saying Friday 13 is unlucky, cos there's been a bumper crop of movie news today that should keep anyone counting their lucky stars for a month at least.
So, having dispensed with Tom Hiddleston and Tom Hardy, here's the trailer to the Paddington movie, the one we've all been anxiously awaiting because it shows what the computer generated Paddington Bear will actually look like.
As it turns out, he looks like this:
But we still don't get to hear him speak, which, given that his voice is Colin Firth's voice, is a fan-tease of fairly epic proportions.
We do at least get to see Hugh Bonneville and the rest of the Brown family (including Sally Hawkins), but no Nicole Kidman, no Julie Walters and no Jim Broadbent. Yet.
Here's the previous teaser trailer:
See more:
Classic British TV Children's Characters Get Their Own Stamps
Is Paddington Bear The UK's Best Animated Character?
PHOTOS: A Closer Look at Paddington Bear the Movie Star
10 British Children's Books That Every Young American Kid Should Read
Read More
Filed Under: