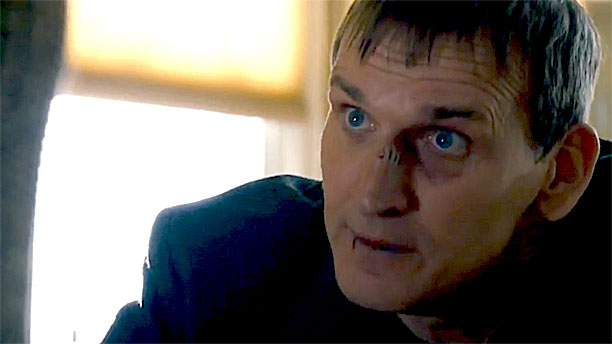 Over the weekend, a second trailer arrived for HBO's latest high-concept TV show, and it's of special interest to Doctor Who fans, because we finally get to see Christopher Eccleston—the Ninth Doctor himself—taking part in the action.
The Leftovers is a drama with a deeply unsettling concept, adapted from the best-selling novel by Tom Perotta. 2% of the population of the world have mysteriously vanished in an instant, and those who have been left behind have to try and make sense of events, according to their own personal philosophies.
This, naturally, causes no end of grief, hence the black eye and split lip for local preacher Matt Jamison, who has to deal with the consequences after members of the community assume the rapture has happened:
https://www.youtube.com/watch?v=mN3aHP3lMl0
Justin Theroux, Liv Tyler, Paterson Joseph and Carrie Coon also star. The Leftovers starts on June 29 on HBO.
See more:
Where Can You See Your 'Doctor Who' Favorites This Summer?
Why 'Doctor Who' Didn't Show Christopher Eccleston In The War Doctor's Regeneration
10 TV Shows That Explain British Culture
'Doctor Who': A Companion To The Ninth Doctor
Read More
Filed Under: