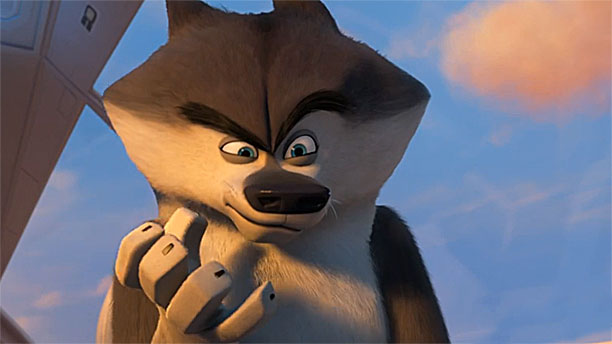 Never mind Sherlock season four or Richard III, this is the Benedict Cumberbatch project we've all been waiting for, his magnificent performance in the new Penguins of Madagascar film.
He plays Classified, the lupine leader of the high-tech animal organization North Wind—featuring Eva the snow owl (Annet Mahendru), Short Fuse the seal (Ken Jeong) and Corporal the bear (Peter Stormare)—who have been hired to protect the safety of the four resourceful penguins from the Madagascar (and The Penguins of Madagascar) franchise, against the evil tentacles of a rotten octopus named Octavius Brine, as played by John Malkovich.
Not that they seem remotely grateful, as this trailer illustrates:
https://www.youtube.com/watch?v=N-SElhktQF0
Benedict claims it wasn't too much of a stretch to take the James Bond role, saying: "I don't know what it's like to be a penguin, but I do know what it's like to be a super-super-smooth classified agent."
Penguins of Madagascar opens in theaters on November 26.
See more:
Cumberbatch: 'I'm Never Gonna Play the Doctor'
Benedict Cumberbatch To Play A Rival 'Richard III' To Martin Freeman
Benedict Cumberbatch WILL Play Hamlet In The West End
Benedict Cumberbatch Has A New Job
Read More
Filed Under: