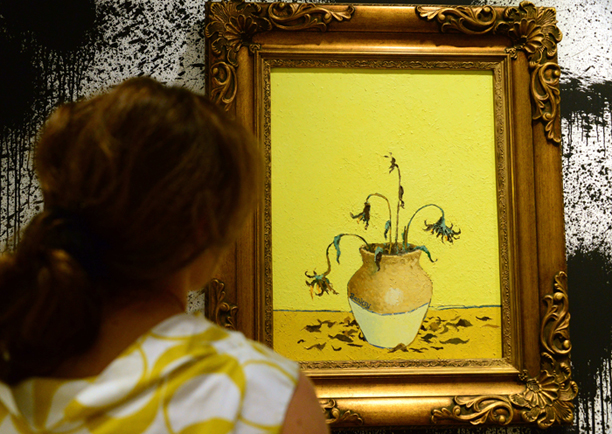 Steve Lazarides, Banksy's former agent and friend, is hosting a retrospective exhibit of the famed street artist's work, featuring three pieces never or rarely been seen before, in collaboration with Sotheby's  S|2 Gallery in London, from June 11 to July 25, 2014.
The exhibit, which is made up over 70 paintings, sculptures and prints, includes Banksy staples like the "Keep It Real, Monkey" stencils, but in addition to his trademark pieces are oil paintings and even a stuffed rat, which the rogue artist sneaked into the Natural History Museum in 2004, mounting the rodent without the museum officials noticing.
On one level, we're excited to see a large portion of Banksy's work on display in one place, including three pieces that haven't been seen by the general public. On the other hand, Banksy isn't a part of the exhibit—hence the "unauthorized" bit—and that leaves a bit of a bad taste.
Banksy probably isn't too bothered by it, considering one of his pieces includes the quote, "If you want to achieve greatness, stop asking for permission," so we won't dwell on the matter any further.
Moving along …
Sotheby's Cheyenne Westphal, Head of Contemporary Art, walks us through some of the exhibit, explaining the stories behind the three aforementioned pieces:
Here's a handful of snaps from inside the exhibit: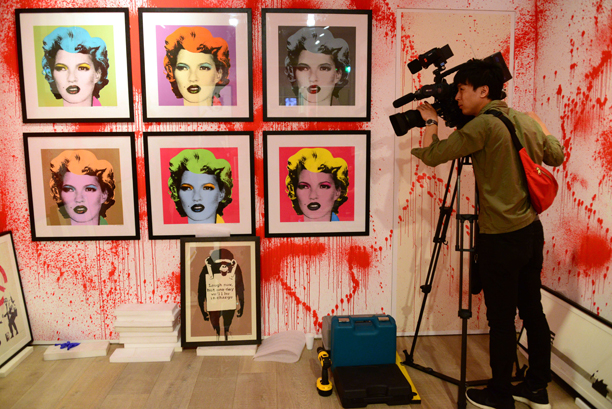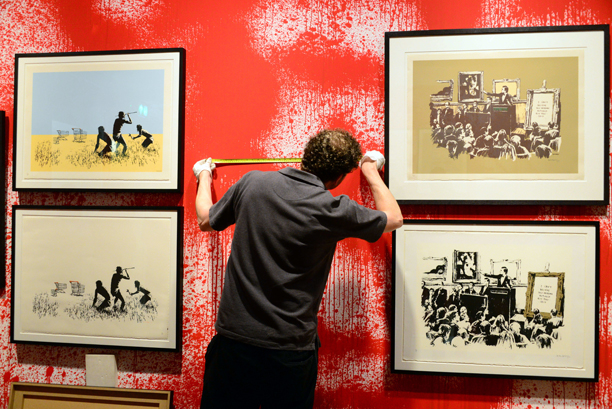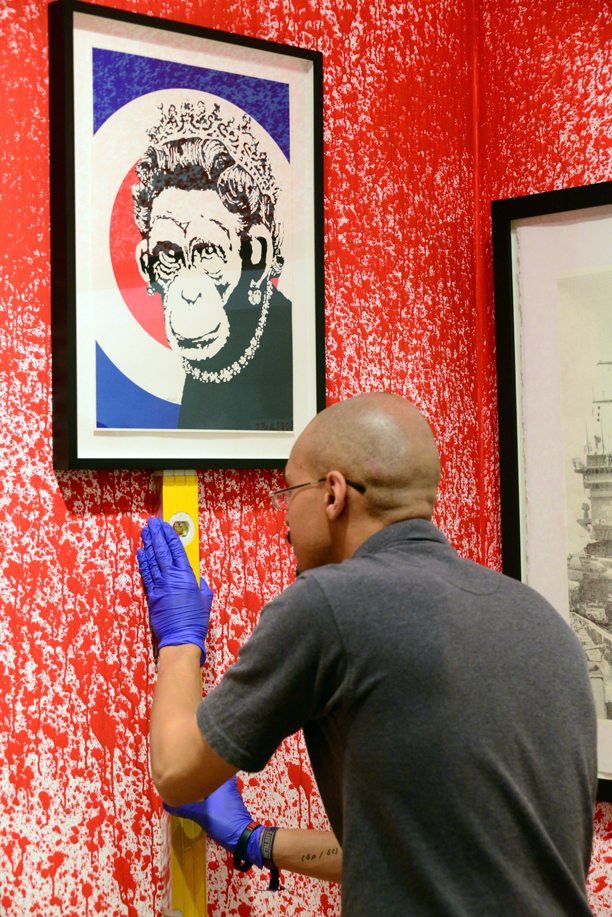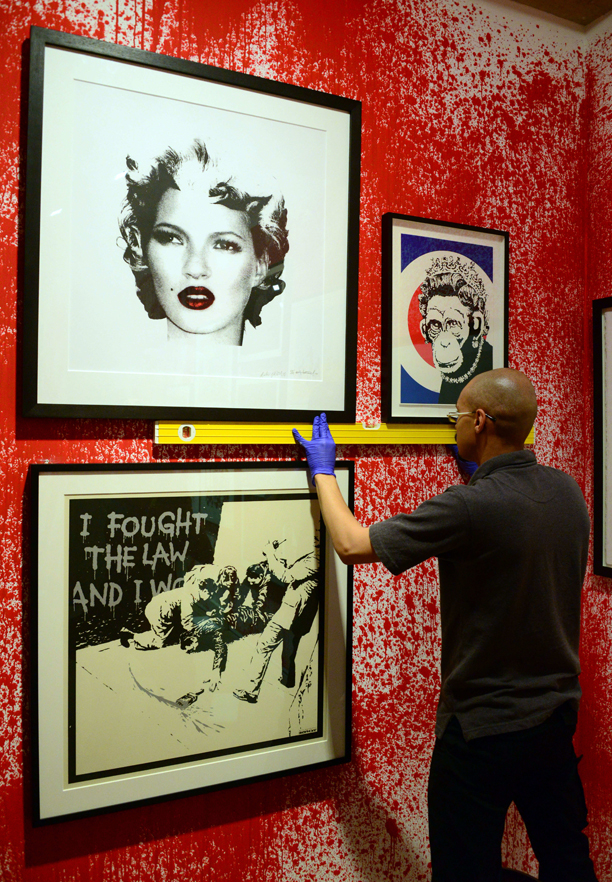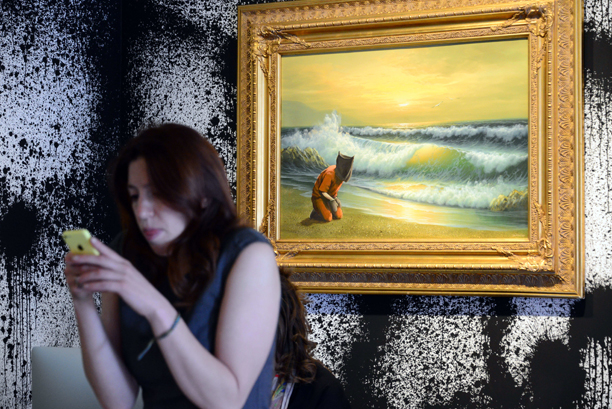 The artwork ranges from £4,000 ($6,716) to over £500,000 ($839,550).
If you're interested in making a purchase, or just curious how it works, you can find directions on how to buy and sell at Sotheby's here.
What do you think of Banksy's friend making a buck off of earlier works? 
Banksy Hosts Exhibit in NYC During Month of October
Banksy Mural Goes Missing
Another Banksy Goes Missing
Read More
Filed Under: