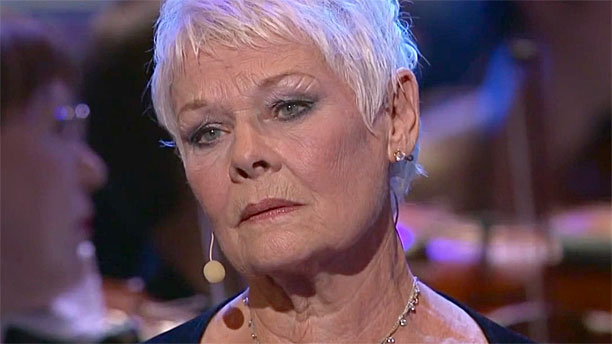 If you were to go solely on the reaction of showbiz bloggers and newshounds (hello!), Keira Knightley's decision to play a struggling singer (and sing) in her latest movie Begin Again is one that is not only surprising, but entirely without precedent. Actors that can SING? Isn't that like finding a dog that can CAT?
Well, no. Actually the most surprising thing is that she's taken this long to get started. When pulling together clips of some of her fellow British thespians, it quickly became apparent that sooner or later, all British actors like to have a go at the singing, and some of them are actually pretty good.
Let's begin with Keira herself:
And of course this would be no list at all without Tom Hiddleston. Singing is a form of showing off, and as we all know, no one enjoys showing off like he does. Quite what this performance tells us about his ability to play Hank Williams remains to be seen, of course:
Then there is this startling tableau, starring Colin Firth and Rupert Everett from The Importance of Being Earnest. It would be rotten to pick a favorite singer, but Colin's definitely the better at not playing his instrument.
Dame Judi Dench, on the other hand, knows to stick to the songs that best suit her abilities. "Send In The Clowns" was written for a hoarse delivery, choked by age and regret, and that's exactly what she delivers:
At the other end of the emotional spectrum, Benedict Cumberbatch's little ditty in August: Osage County shows off a voice that is perhaps not all that surprising in its tone but hugely cute nonetheless.
So, let's compensate with a clip that is so HUH? that you may want to avoid watching with a drink in your mouth, if you value your screen. Take it away, Dame Helen Mirren!
Then there's this star turn from Benedict's old mate Alan Rickman in Truly Madly Deeply. Where has he hidden the rest of the band?
What we need now is an injection of class, breeding and gravitas, and for that, there ain't nothin' like a Dame. Enter Maggie Smith (and Carol Burnett):
And while we're larking about. Here are Karen Gillan (who can clearly sing rather well), Arthur Darvill (famously good at it) and the enthusiastic Matt Smith performing a Christmas carol:
Note: if you find yourselves with a couple of hours to spare, Matt Smith's school production of West Side Story is on YouTube here.
And now, the grand finale. Here's Hugh Grant giving it the full sensitive singer-songwriter treatment in order to get Drew Barrymore to look fondly upon his works. I'd be tempted to start with a DVD of Four Weddings instead, but that's just me:
Thank you very much, good night!
See more: 
WATCH: A Singing Keira Knightley Closes the Tribeca Film Festival
WATCH: Benedict Cumberbatch Narrates Cristiano Ronaldo Documentary
What's The Most Disgusting Word You Could Say To Dame Judi Dench?
Five British Stars And Five Things They Should Give Up For Lent
Read More
Filed Under: