London's first cat café, located at 152 Bethnal Green Road in Shoreditch, opened this past February. Lady Dinah's Cat Emporium provides a home for rescue cats (one is named Loki) and gives people who can't have pets the opportunity to hang out for a bit. We've read about cat cafés, but what actually goes on inside of one? Let's take a peek: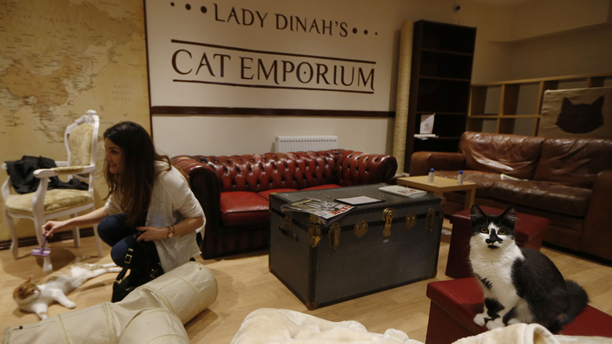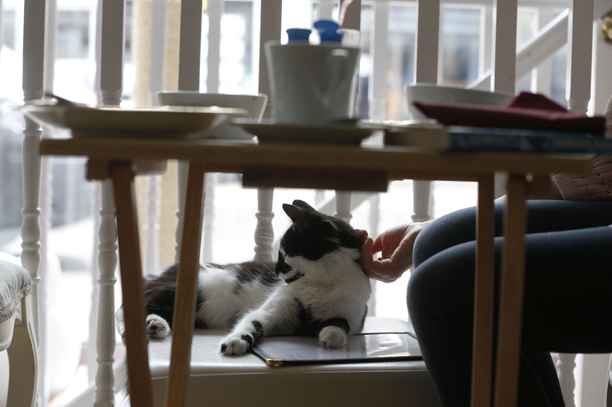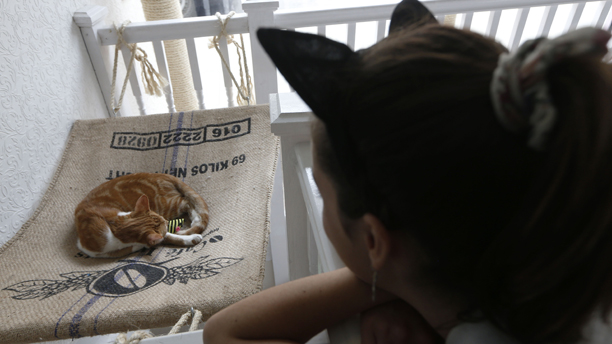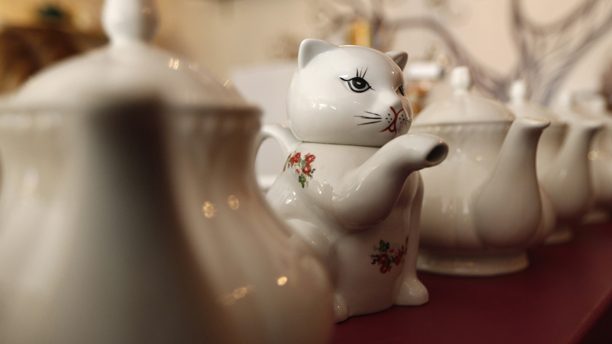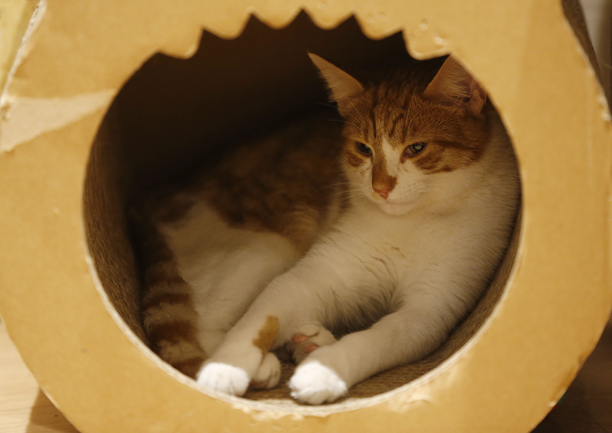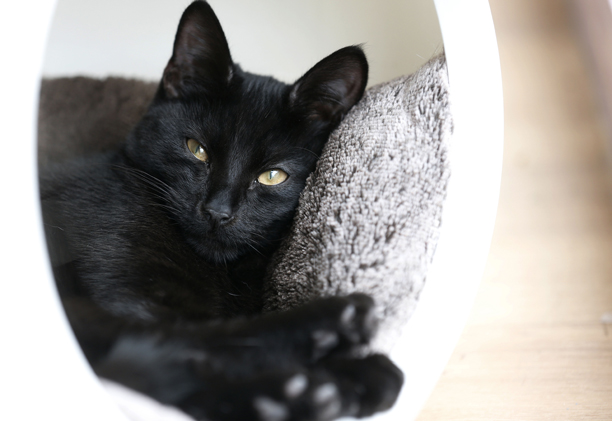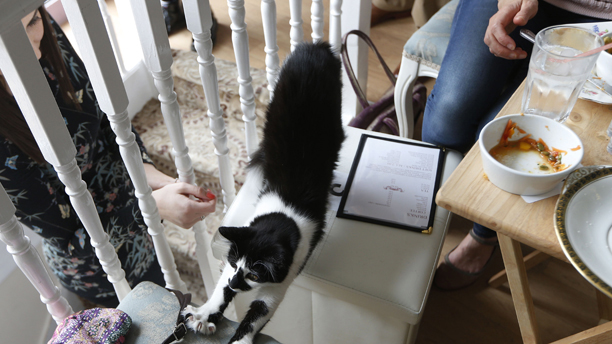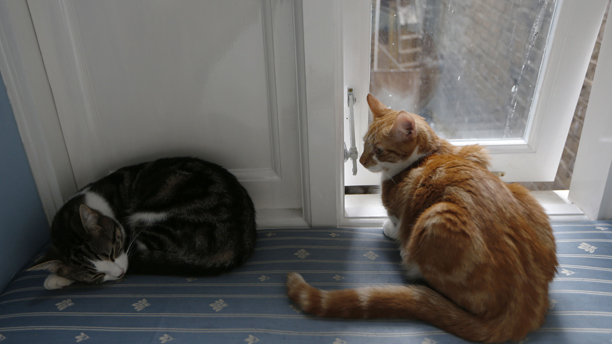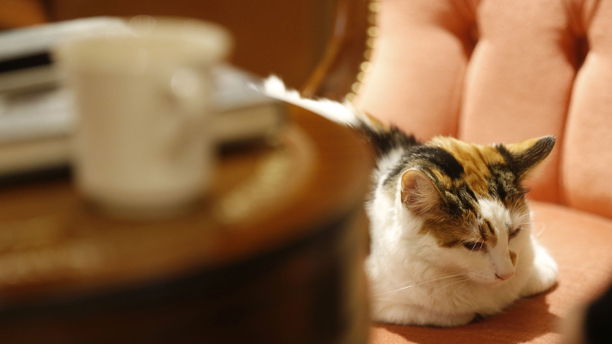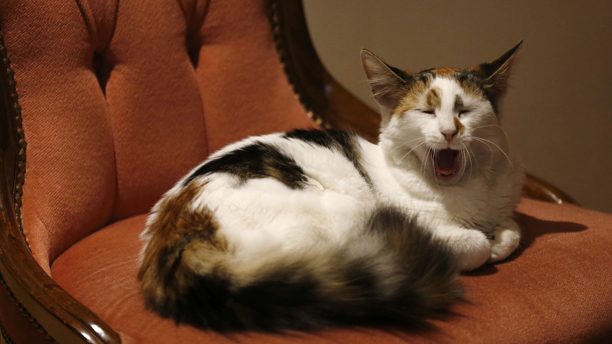 If that wasn't enough catness for you, check out the café's kittycam.
What are your thoughts on cat cafés?
See More: 
London's First Cat Café Opens
What Are Brits Watching: 'The Secret Life of a Cat'
Sheffield Man Sets Up "Cat Cam" to Film Escape
Read More
Filed Under: