English author Michael Bond's Paddington Bear is starring in a new live-action film; it's his time to shine. The teaser trailer gave us a glimpse of the Peruvian bear, but just that … a glimpse. StudioCanal has released two new photos, with Paddington standing tall and strong, giving us a better idea of what to expect from the traveling bear.
Here's a closer look at the bear who loves all things British: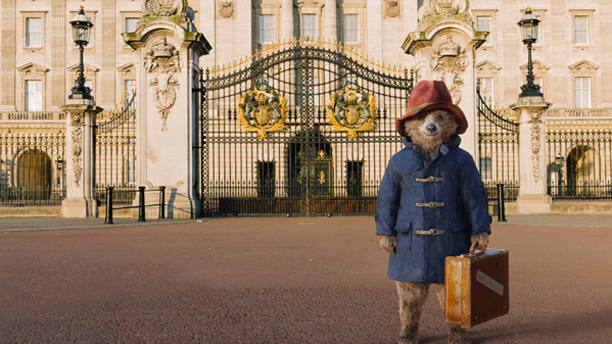 Paddington made the trek on his own from Peru to London, England, landing him at Paddington Station, where he finds himself lost and alone. The Brown family discovers him and all seems fine, until the smart looking bear catches the eye of a taxidermist.
Paddington is voiced by Colin Firth. Firth is joined by Hugh Bonneville, Peter Capaldi, Sally Hawkins, Jim Broadbent, Julie Walters and Nicole Kidman.
Paddington hits theaters in the U.S. on December 12.
What do you think of Paddington's on-screen look?
See More:
First Look: 'Paddington' Poster
WATCH: First Teaser Trailer For 'Paddington'
10 British Children's Books That Every Young American Kid Should Read
Read More
Filed Under: