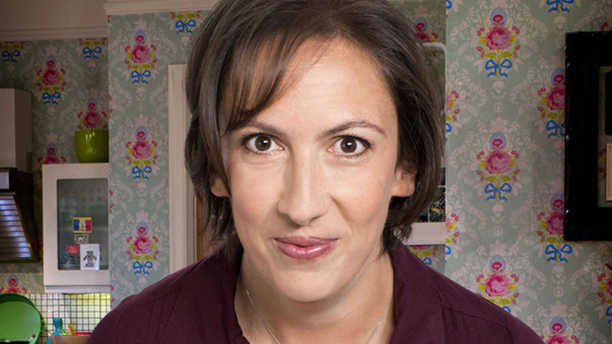 American actress Allison Janney (The West Wing) has caught on to what we've all known for a while, everybody loves Miranda Hart.
Janney recently filmed opposite Hart in Paul Feig's comedy Spy starring Melissa McCarthy (Bridesmaids), with all three women playing CIA operatives.
It sounds like Janney just couldn't get enough of her British counterpart telling RadioTimes, "She's so hysterical. I've got to find out how to watch all of those shows, which I intend to because she's a genius. She's also very tall. We bonded over our height and we had a lot of fun together."
Maybe Janney needs to catch up on our weekly Brit Binge, where she can find out where to watch British programs online. Hint, hint, Hart's BBC2 comedy, entitled Miranda, is available on both Amazon.com Instant and Hulu. Janney may have to DVR reruns of Call the Midwife on PBS, or she can read our CTM recaps here while in between takes.
Last summer Hart had her eye on Hollywood and American actor Matthew Perry. She's tackled Hollywood … watch out Perry. Hart jokingly said she'd settle for one line in an American comedy, but we're guessing her part is a bit weightier than that, based on Janney's reaction to the British comedian.
If it's not clear already, Janney is pretty keen on Hart, reinforcing her earlier comments saying, "I just worked with her in Budapest and fell in love with her."
Welcome to the club.
Check out the fan-made video below entitled We love Miranda Hart:
Jude Law, Peter Serafinowicz and Jason Statham also star in the forthcoming film, upping the British-quotient.
Spy hits U.S. theaters in May 2015.
Are you Team Miranda Hart?
See More: 
Miranda Hart Has Her Eye on Hollywood … and Matthew Perry
Miranda Hart on the Big Screen?
In Her New Book, Comic Actress Miranda Hart Asks, 'Is It Just Me?'
Read More
Filed Under: