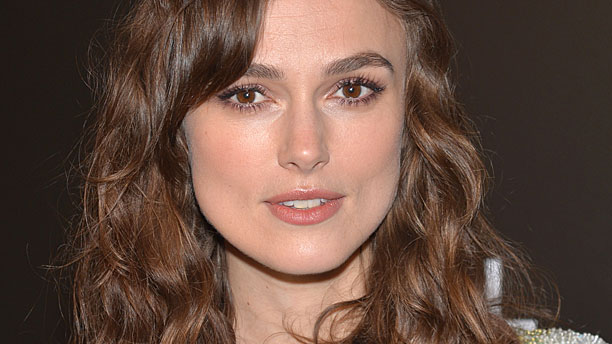 Keira Knightley has had her moments with the press over the years. One minute she's the nation's darling, the next cat-called by paparazzi and followed everywhere she goes, and having to face abusive interviewers who say unpleasant things (in her words, not ours) like "you're a s**t actress and you're anorexic and people hate you", must be incredibly wearing.
So it's with no shortage of righteous glee that she tells a tale of actorly aggro, her reputation defended stoutly by Benedict Cumberbatch, with whom she stars in The Imitation Game, a biopic of British mathematical genius Alan Turing.
Keira told Elle magazine that the BBC Radio 2 reviewer Mark Kermode once said something rude about her acting ability on air—during a period where he referred to her affectionately as Ikea Knightley—within Benedict's earshot, and he took a friendly, but dim view of it, punching his arm.
She said: "When I saw him [Benedict] again, I said, 'Did you punch a journalist?' and he was like, 'I f***ing did.'
"Everybody needs a friend like that."
In the same interview, Keira said she would protect her children from having to undergo the kind of trial by tabloid she endured during her teens: "Teenage years should be done privately. You should be going out and getting unbelievably drunk, getting into ridiculous situations, making mistakes. That's what that time of life is about and we should do that privately, one million trillion zillion percent."
Clearly all that maths is rubbing off.
The Imitation Game comes out in November, to see the first images from the movie, see Entertainment Weekly.
See more:
LISTEN: Benedict Cumberbatch Reads D-Day Bulletins For 70th Anniversary
WATCH: Cumberbatch Reads Kurt Vonnegut Letter
WATCH: A Singing Keira Knightley Closes the Tribeca Film FestivalWATCH: Keira Knightley on Playing American in 'Laggies'
Read More
Filed Under: