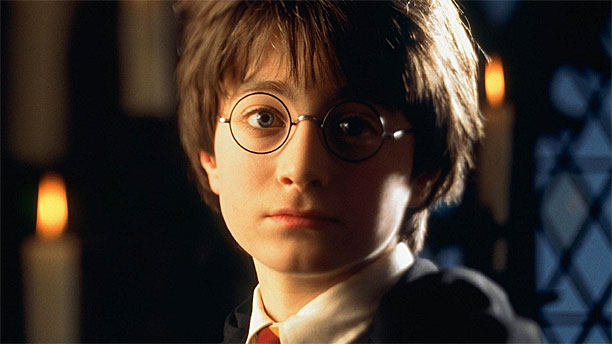 Before you come into this thinking Daniel Radcliffe is about to commence biting the hand that didn't so much feed his career as gestate, give birth to, feed, change diapers and teach it how to walk, he is not.
But in a new interview for a Sky Arts resurrection of the ageless British arts TV documentary series The South Bank Show, he does admit that he finds looking back on his early days as Harry Potter a little cringeworthy. And he's pretty sure his co-stars Emma Watson and Rupert Grint feel much the same way.
He told Melvyn Bragg: "If we had a singing scene, we had a singing teacher come in. If we had a dance scene, a dance coach would come in. We never had an acting coach in all the time we were there, and there were times we could have done with one. I know I could have.
"There wasn't a lot of nuance to my performance when we were young, and I find those early films very hard to watch personally. There were certain things I just didn't know. There were certain things like how to break down a script, or even certain questions like what does a certain character want out of a certain scene."
In fact, it wasn't until the arrival of Gary Oldman in Harry Potter and the Prisoner of Azkaban (in 2004) that Daniel thinks he started to understand the basics of how to approach a role.
Here's a clip from the program:
https://www.youtube.com/watch?v=0q27KvoB6LM
Elsewhere, Daniel admits that at the time, he didn't really know what career he would choose as an adult: "I definitely drifted into acting to start with. I saw an interview with myself, they asked me what do you want to do when you grow up and I completely, sincerely and earnestly answer 'I want to be a professional wrestler,' because I was very very into WWF at the time."
And to reiterate about that hand-biting thing, he also said this, because he's a nice boy: "I never wanted to be one of those people that turned round and had to be disparaging about what they had done in the past in order to make a career for themselves in the future."
See more:
First Look: Daniel Radcliffe in Romantic Comedy 'What If'
WATCH: Even Daniel Radcliffe Must Fight For Broadway Attention
J.K. Rowling Regrets Romantic Storyline in 'Harry Potter' Series
WATCH: Daniel Radcliffe to Fellow Actors: Challenge Studios to Make Better Films
Read More
Filed Under: