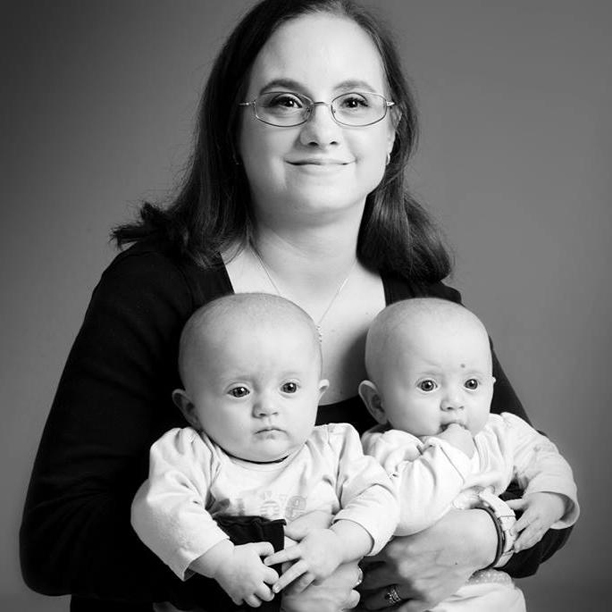 Briton Melanie Gwynne, 36, has given birth to twin girls, the fourth set in four generations in a row, ultimately beating the odds of four billion to one, based on estimates from the Journal of Forensic Sciences.
Gwynne was a twin herself, her father was a twin, and his mother was a twin. Got that?
The first set of twins, Gwynne's grandmother Joyce and Joyce's sister Margaret, was born in Blaina, Wales in 1931. The "tradition" has been continued with Gwynne giving birth to two baby girls in Bristol, England.
Gwynne wasn't too surprised when she learned she was having twins. "It's because it's all I've ever known," she says. "I find it hard to see how singletons can play by themselves. With twins they always have each other and are never lonely."
Gwynne's first child, 4, now has two playmates to keep him company, as seen below: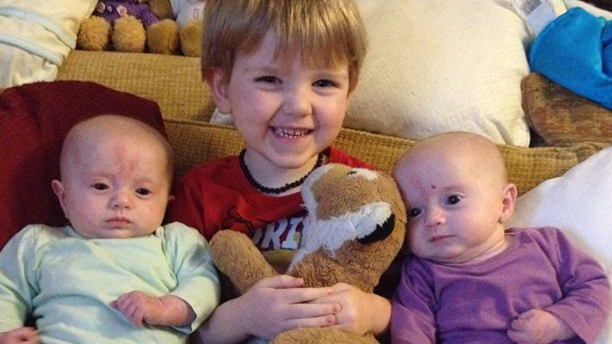 A spokesperson for Twins U.K. commented on the likelihood of this happening, telling Express U.K., "Each mum has only about a one in 80 chance of having twins, so to have four generations of mothers who have all had twins is extraordinary."
Gwynne gave birth in November 2013. Her story will be appearing on an episode of Channel 4's series One Born Every Minute, which documents the "drama and emotion" of a maternity unit in the U.K.
Congratulations to the family and their new additions! 
See More:
WATCH: British-based Quay Twins Bring World of Weird to MoMA
Five Birth Traditions of the British Isles (Some Of Which Are Disgusting)
Giving Birth in the U.S.: A New British Mum Tells All
Read More
Filed Under: