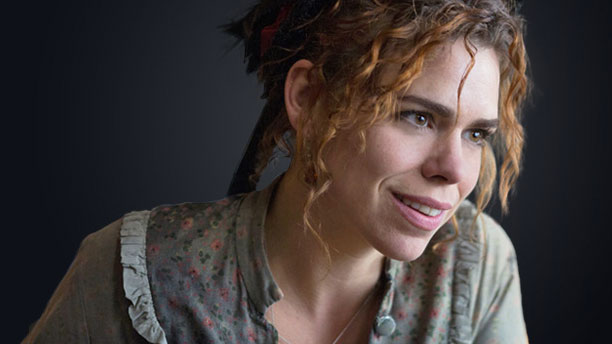 Oh, the temptation to launch into this story claiming that we made that headline alliterative because we want to (because we want to).
So, Penny Dreadful's Billie Piper used to be a pop star. This may be news to some of our younger readers, because it happened in the late '90s and early 2000s and was long over by the time she first appeared as Rose Tyler in Doctor Who.
Here's a clip of her in action. For the uninitiated, "Because We Want To" was a U.K. No.1, and Billie was 15, the youngest artist to have a single debut at the top of the charts:
And here's her best song, "Honey To The B"
Anyway, all that stuff is a lifetime away for Billie, so much so that when she saw a recent British TV show called The Big Reunion getting British boy and girlbands back together from the turn of the millennium, she had a bit of a moment.
She told Seven Days magazine: "I haven't been watching The Big Reunion. I saw a bit of it and I found it was a bit of a frightening flashback. It's all quite moody and sad, so much of it. I'd never go on it. I'd never be tempted to go back into singing. That's it."
It does say something about the life of a young pop star that she would find that to be a frightening flashback moment, given that she's in the genuinely disturbing Penny Dreadful.
See more:
A Brit Watcher's Guide to 'Penny Dreadful'
Where Can You See Your 'Doctor Who' Favorites This Summer?
'Doctor Who': Steven Moffat Explains Billie Piper's Role in the 50th
Life Outside the TARDIS: Billie Piper
Read More
Filed Under: