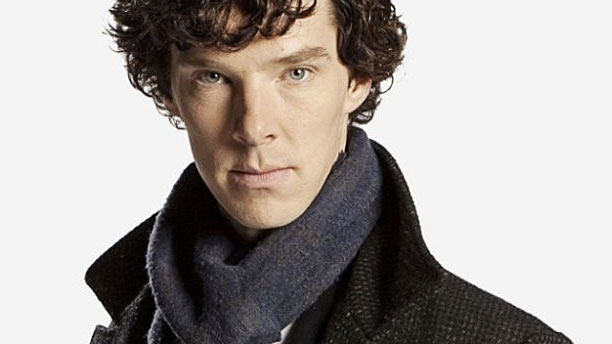 As an extra special treat for Sherlock fans this story about Benedict Cumberbatch is inconclusive, and will require some detective work to get the definitive answers. Or you could just wait a few days and see what happens.
It all began with a deliberately provocative message on BBC Radio 4's Twitter feed earlier today:
Benedict Cumberbatch is recording in studio today. Why? Our lips are sealed. For now.

— BBC Radio 4 (@BBCRadio4) June 3, 2014
To which there was this reply:
@BBCRadio4 Give us a little club. In the words of Samuel L "I dare you. I DOUBLE DARE YOU!!" 😀 — Rachael S. (@TheBendySlow) June 3, 2014
Followed by this chocolatey correction:
@BBCRadio4 Clue! Not a club. Although I like the orange chocolate Clubs best XD — Rachael S. (@TheBendySlow) June 3, 2014
Which prompted this joining-in moment from a fellow candy enthusiast:
@TheBendySlow @BBCRadio4 penguin?

— Elwing Annárë (@PudgyPiggy) June 3, 2014
(Note: Penguin and Club are brands of chocolate biscuit in the U.K.)
Then there was this deliberate confusion for comic effect:
@PudgyPiggy @TheBendySlow we can exclusively reveal that he was not recording with a penguin

— BBC Radio 4 (@BBCRadio4) June 3, 2014
This rigorous journalistic enquiry:
@BBCRadio4 @PudgyPiggy Yes, but was he recording with a chocolate biscuit of any kind? Or does he prefer savoury? XD

— Rachael S. (@TheBendySlow) June 3, 2014
And finally this tiny snippet of insider gossip (that STILL does not reveal what is going on):
.@TheBendySlow @PudgyPiggy cumberbatch did not have a chocolate biscuit, but he did request a mint tea

— BBC Radio 4 (@BBCRadio4) June 3, 2014
After that, of course, the trail of answers and counter-answers assumed fan-demonium levels of fiddliness, but all anyone will confirm is that something exciting is being recorded today, and we'll know all about it very soon.
Bah.
So, while we are waiting, you may be interested to learn that Season Three of Sherlock will be available on Netflix on Monday, and as part of the package, each story comes with its own Sherlock Uncovered behind-the-scenes documentary, and a larger overview of the entire season, entitled Unlocking Sherlock. All of which will feature Steven Moffat and Mark Gatiss explaining how and why certain things are the way they are.
A good example being how they dealt with Sherlock's apparent death at the end of the previous season.
Here's Mark talking to Red Carpet News at the recent BAFTA TV Awards about British TV, and why not telling the whole truth can be better drama than a full confession:
See more:
WATCH: The REAL Sherlock Holmes!
Steven Moffat on Casting Benedict Cumberbatch, David Tennant
WATCH: Benedict Cumberbatch and His Mum at the Chelsea Flower Show
WATCH: The Russian 'Sherlock' Flashmob Extravaganza
Read More
Filed Under: