You know all the top royals—the Queen, of course, and then kings-in-waiting Princes Charles, William and George. And don't forget the wildly popular Prince Harry, fourth in line to become king. They're the A-listers of the royal family, and we're fascinated by them in large part because of their proximity to the throne.
If you follow the royals a bit more closely, or if you read Anglophenia, you'll know about some of the royals a bit further away from the crown, like Princesses Beatrice and Eugenie (6th and 7th in line, respectively), or Anne, Princess Royal (No. 11), or Zara Phillips (No. 15).
But the British keep pretty long lists of possible successors, and a new BBC AMERICA comedy/reality show explores what it might be like if two clueless "royals," way, way down on the pecking order, were to take a trip to America. The show, Almost Royal, casts two actors as distant heirs to the throne, brother Georgie (Ed Gamble) and sister Poppy Carlton (Amy Hoggart), who, followed by a camera crew, interact with real Americans, in the style of Da Ali G Show (but far less mean-spirited).
The premise, however, got us here at Anglophenia thinking about what some of the lesser-known real-life royals are like—who are they? Here then, is a look at 10 royals who are not household names yet lead fascinating lives all the same:
1. Lady Rose Gilman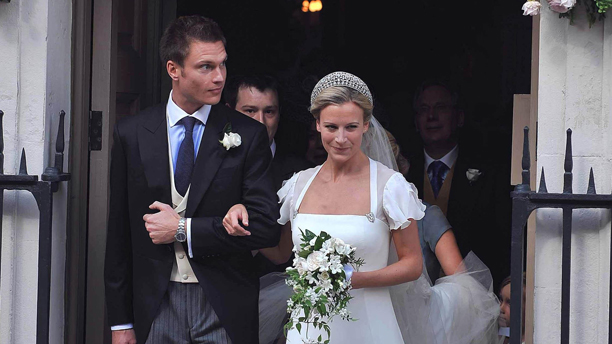 When she was born in 1980, Lady Rose Gilman, a daughter of the Duke and Duchess of Gloucester, was 12th in line to the throne; since then, with births of royals ahead of her, she's fallen to 30th place. Under the name Rose Windsor, she's worked in the art departments of two Harry Potter movies and some TV shows, including Little Britain.
2. Lady Helen Taylor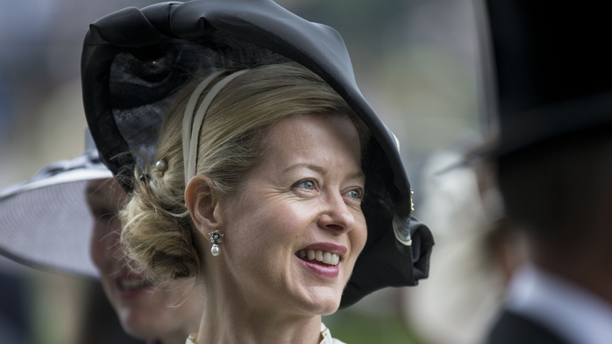 Lady Helen Taylor, 50, is a first cousin once removed to the Queen and a great-granddaughter of King George V. The sole daughter of the Duke and Duchess of Kent, she is 35th in line to the throne. She's married to art dealer Timothy Verner Taylor, and the couple have four children. Last June, the Huffington Post called Lady Helen "awesome" and praised her style as the "coolest" at The Royal Ascot. "Seriously, how have we missed this lady until now?" asked HuffPo.
3. Lord Frederick Windsor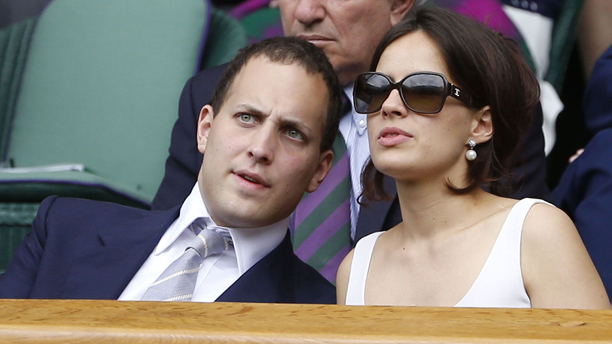 Lord Frederick, aka Freddie Windsor, 35, is a first cousin once removed to the Queen and is 42nd in line to the throne. A one-time music critic for Tatler magazine, he is now a financial analyst living in Los Angeles with his wife, British actress Sophie Winkleman, who has appeared on the TV show Two and a Half Men. Last August, the couple had a baby, Maud Elizabeth Daphne Marina, who is No. 43 in line for the throne.
4. Lady Gabriella Windsor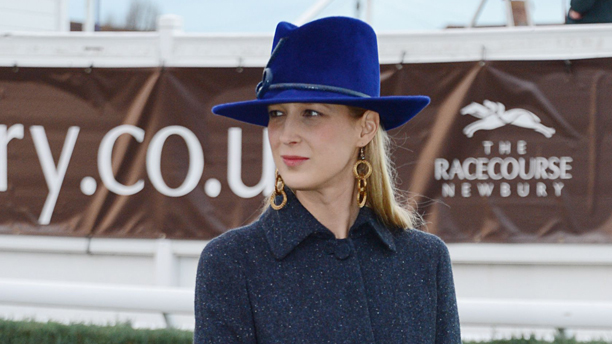 Ella Windsor, as this 33-year-old great granddaughter of George V is known, is a first cousin once removed of the current Queen and the sister of Freddie Windsor (see above). She is 44th in the line of succession to the throne. Ella is a freelance writer who was an undergrad here in the U.S. at Brown and then returned to Britain to get a graduate degree in anthropology at Oxford.
5. Alexander Lascelles
Viscount Alexander "Orly" Lascelles, 34, is No. 53 in line to the throne. Despite being heir to the grand Harewood estate in Yorkshire, the Viscount just took a job as a chef at an arts center in east London, the Telegraph pointed out earlier this month. "I've always had an interest in food, and it is important for me to have a job to pay my way," the Viscount told the paper, which asked him if he had ever, like the murderous character in the movie Kind Hearts and Coronets, thought of killing relatives to move higher up on the royal list. "If you mean would I want to make myself King," Lascelles answered. "Oh no, definitely not. It would be quite boring."
6. James Lascelles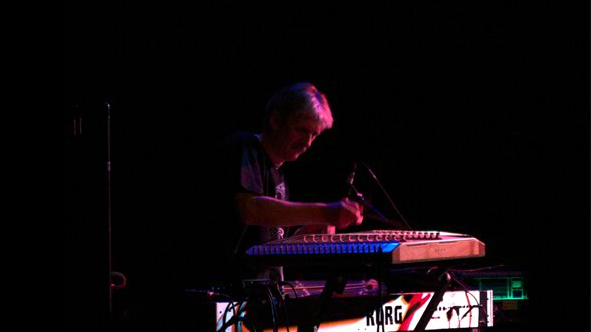 The second son of the 7th Earl of Harewood has devoted his life to music. The 60-year-old James is a first cousin once removed to the Queen, and he's just slightly behind his cousin, Orly (see above) in the line of succession. James's website, where you can go to listen to his music, says that he learned how to improvise from the great British composer John Taverner on church organs. He formed several bands through his career exploring jazz and world music, toured with Frank Zappa, and settled in New Mexico for 10 years, where he studied Native American music. In 1999, he married Nigerian actress Joy Elias-Rilwan.
7. King Harald V of Norway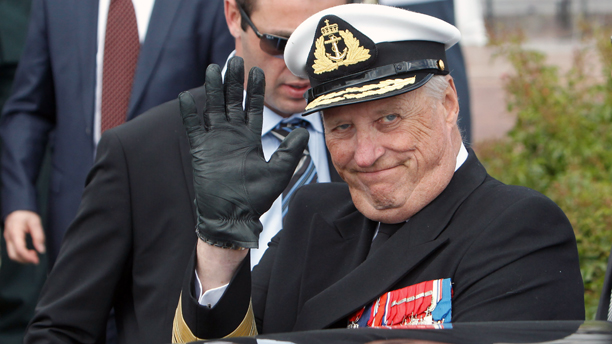 That's right, some folks in line for the British throne already have royal gigs in other countries, like 77-year-old King Harald of Norway, second cousin to Queen Elizabeth. Both monarchs are descended from King Edward VII, who was Queen Victoria's son. Because of international intermarriage, many royals from different countries are closely related to each other, and Harald is the European monarch most closely related to the Queen, but, even so, he's still somewhere around No. 70 in the line of succession, so don't expect him to be picking up another crown anytime soon.
8. Nicholas Medforth-Mills
While his connection to the British crown is distant—he's at No. 95—Nicholas Michael de Roumanie Medforth-Mills would be Prince of Romania, if that country still had a monarchy. Two years ago, the Houston Press included him in a roundup of "5 Hot Princes Under 30," and, at 29, Nicholas still qualifies, at least in terms of his age. "If Prince Nicolas doesn't have a cape that's OK," the paper wrote, probably referring to vampire stories, "as long as he has a throne, we're in."
9. Catherine Oxenberg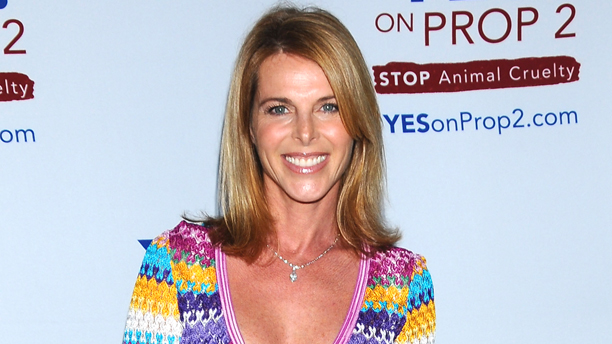 The 52-year-old actress and model, perhaps most well-known for her role as Amanda on the Dynasty TV show, is probably most well-known among her royal relatives for playing Princess Diana, the ex-wife of her second cousin once removed, Prince Charles, in the TV movie Charles and Diana: Unhappily Ever After. If Oxenberg's relationship to the family seems close, you might want to look at it another way—the New York-born, Ivy League-educated beauty is said to be over 1,300 people away from throne, by various estimates.
10. Karin Vogel
The people in the line of succession number in the thousands, but by a law passed by Parliament in 1701 they're all supposed to be descendants of Electress Sophia of Hanover, who was the great granddaughter of England's James I and the mother of George I. That means that the number of possible successors to the throne is, at any given time, finite. Back in 2001, two separate American independent scholars arrived at the opinion that Karin Vogel, a German therapist, was the 4,973rd—the very last—person in line to become the reigning monarch of England. Vogel is the great, times eight over, granddaughter, of Sophia of Hanover. In 2011, the Wall Street Journal sought out Vogel, whose mother Ilse (also last in line once herself, the Journal pointed out) said her family lore included the story of a pair of King Charles spaniels given to her great grandmother as a gift by Queen Victoria and Prince Albert. Karin Vogel said she was happy the throne was so distant, adding that all the worry would be too stressful. "I can lean back and relax," she explained. "It is really very comforting that one doesn't have to worry about Great Britain."
See more:
WATCH: Royal Coronations, Beatles Clips Among 80 Years of History Available on British Pathé Newsreels
Snapshot: 17 Photos of British Royals as Babies
Read More
Filed Under: