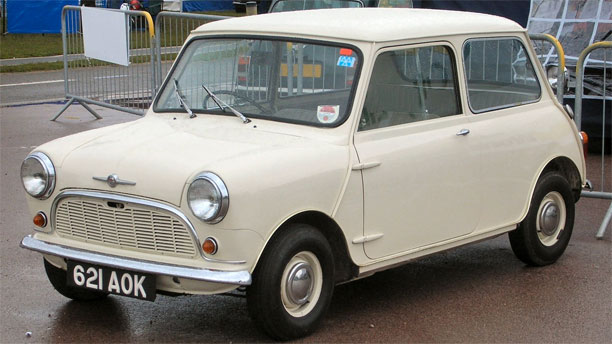 Just for the sake of variety, let's take Doctor Who and Sherlock Holmes as read, and see what else we can find, shall we?
The Cornish Language
The Cornish people spoke a Celtic language called Kernowek (or Kernewek), which shares a similar root to that of Welsh and Breton. Despite having effectively died out as a sole form of communication at some point in the 18th/19th centuries, there were always enough records of Cornish words and phrases, and folk memories of it being spoken, to foster hopes of a revival. In 1904 Henry Jenner published A Handbook of the Cornish Language, which brought a great deal of this information together in one place, and thereby creating the seeds of a full-scale resurrection.
Since then, Cornish people have taken pains to relearn their language as part of a wider claim to their Cornish identity, culture and heritage involving music, theatre, film and language lessons in Cornish schools. The rebirth process is still under way, with a standardized written form of Cornish having only been developed as recently as 2008. Cornish is now protected under the European Charter for Regional or Minority Languages.
The Mini
Although often cited as the second most inspirational car design after the Model T Ford, the Mini has enjoyed a checkered history in the affections of the public. A total of 1,581,887 Minis were sold in Britain after its launch in 1959, with most people associating them with the Swinging '60s and mod fashion. And of course it starred in both versions of The Italian Job, a beloved British classic of cinema. However, changing tastes took their toll during the 1980s and the last new Mini rolled off the production line in 2000 (well, almost the last). Only one year later BMW, released their own redesign with more rounded curves, and the love affair began again.
Mod Style


Quite apart from the fact that it looks great, it's odd that mod should have been the subject of a revival, given that the original mods were a cult devoted to the very latest styles coming into London from Italy and America, and the thrills of immediacy and looking forward—modernists, y'see. Since then, their sharp suits and shoes, bowl-cuts, scooters and parkas have woven in and out of fashion like an ace face navigating their way through a soul all-nighter in 1963, thanks to some sterling work by Paul Weller, among others. And as a definitive record of those times, the movie Quadrophenia is the set text.
Competitive Ballroom Dancing
When I was young, there was a program on TV called Come Dancing, and it showed couples engaging in competitive ballroom dancing—a phenomenon known as Dancesport, first developed in the ballrooms of Edwardian London—as if it was a sport like football. The show ran from 1949 to 1998 with very little variation in the format, because the dances had been codified in order to allow the judges to mark successes or failures. Then two things happened. The first was the 1992 Baz Luhrmann movie Strictly Ballroom, in which the Australian Dancesport fraternity were given a loving sendup, and the second was reality TV, in which celebrities were invited to do embarrassing things in front of a panel of judges and the nation voted on the outcome. In a flash of sequined genius, the BBC launched Strictly Come Dancing (a name that makes less sense now than it did then), which then inspired Dancing With The Stars and suddenly enrollment in ballroom dancing classes went through the roof.
Take That
Pop music does have its own resurrection myths, but no one has as comprehensively come back from the grave as Take That (and yes they do count: by boyband terms they're not just vintage, they're prehistoric). They had the archetypal 1990s boyband career, arriving with screams in 1990 and departing with tears in 1996, having shed Robbie Williams along the way and started to look alarmingly grown-up. Then there was a gap of some nine years, during which time Robbie became the biggest pop star in the world (except for America), and then the other four, who did not, got back together. Then (and this is the amazing bit), they became more successful than they had ever been, managed to draw Robbie back into the band for an album and tour that was, if anything, even bigger. One interesting side effect is that they also caused a chain of aftershock events that has left us with The Big Reunion, a TV show about old pop bands putting aside their differences and getting back together. Suffice to say none have quite scaled the same dizzy heights (so far).
See more stories of great #Comebacks
Autos: The 3 Wheeler's return to form – From forgotten oddity to a modern sports car hero – Britain's top 'Mog' is on a roll.
BBC America: A guide to every Dr Who – Every Doctor has one thing in common – he regenerates. Get up to speed on how each one made the ultimate comeback.
Capital: The comeback kings – They rose to lofty heights and fell mightily. How some one-time giants got back into good graces.
Culture: Seven stages of movie stardom – Famous actors often burn brightly before falling on hard times. Here's how they turn failure into success.
Future: 'I bring the dead back to life' – The radical procedure that involves replacing a patients' blood with cold salt water could retrieve people from the brink.
Travel: A new dawn for Italy's south – For the first time since the Grand Tour of the 18th Century, southern Italy is registering on savvy travellers' radars.
More on Anglophenia:
The Cornish Become An Official Minority
Happy St. Piran's Day, From Cornwall!
WATCH: Olympic Gymnast Louis Smith Displays Hip Action on UK 'Dancing with the Stars'
Celebrating 20 Years Of 'Nevermind' With…THIS!
Read More
Filed Under: