Two of Burlington, Vermont's most famous exports include the internationally recognized band Phish and the beloved Ben and Jerry's ice cream (both highly addictive to some). The laid-back, walkable city is set up for strolling and enjoying the outdoors. In terms of its imports, Burlington is oozing Britishness with many of its local offerings, as seen below:
1. Union Jacks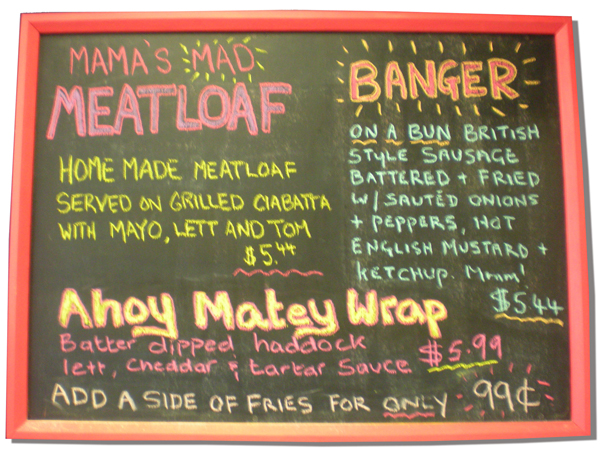 Union Jacks, located at 370 Shelburne Road, is a sandwich and deli shop with standard American offerings and some delightfully British-named "sarnies" like the Cor Blimey!!, Cheeky Bugger and Piccadilly Circus. In addition to the sandwiches, Union Jacks serves hot food like fish and chips (hand-cut), fish nuggets and other versions of the traditional dish.
2. Vermont Pub and Brewery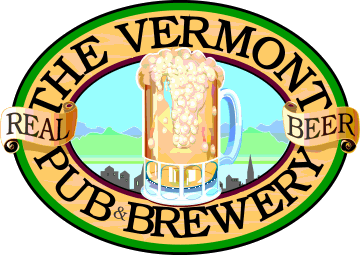 Vermont Pub & Brewery, located at 144 College Street, offers hand-crafted beers like The Sour Scotsman and "Brewpub Favorites" like the ploughman's lunch and toad in the hole. The brewery hosts an annual Scottish night featuring a selection of single malt Scotch whiskies, which you can find out more about here.
3. Champ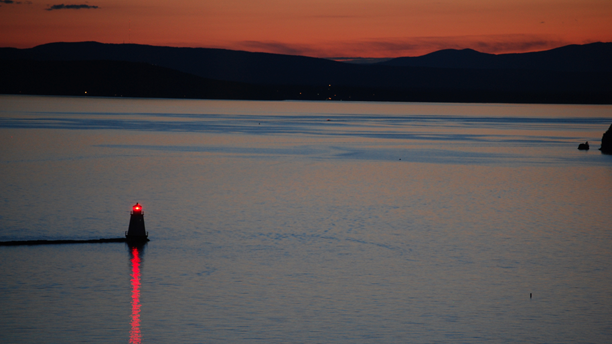 Scotland's Loch Ness Monster's "cousin" apparently lives in Lake Champlain and his name is Champ. The earliest report of a Champ siting was in 1819 when a scow captain spotted the sea dweller saying he saw "a black monster" about 187 feet long with a flat head that resembled a seahorse. Champ took a bit of hiatus and then started popping up again in 1873, which captured the attention of P.T. Barnum. The businessman, known for his circus days, put a bounty on Champ's head, $50,000 dead or alive, but no one turned him in. Mythical or real, the Vermont House of Representatives passed a house rule in 1982 protecting Champ from any harm. You can watch a video on ABC News telling Champ's history here. This would be a fun spot to set up camp and keep watch with friends or the family.
4. Burlington Rugby
The Burlington Rugby Club celebrates its 35th anniversary this summer. The club has both a men's and women's team, as well as co-ed touch rugby. The team members, friends and family will be getting together to celebrate the anniversary this summer, July 27-28, which includes a BBQ on Friday, a concert followed by dinner and drinks on Saturday, and a pub crawl on Sunday. These guys know how to celebrate. If you're interested in signing up to play, this sounds like a good time to get to know the members. The above video may not show off their skills on the field, but they seem to have a keen sense of humor. In addition to playing hard, the club commits time to fundraising and consistently raises close to $15,000 during their fundraising season.
5. Vermont Shakespeare Company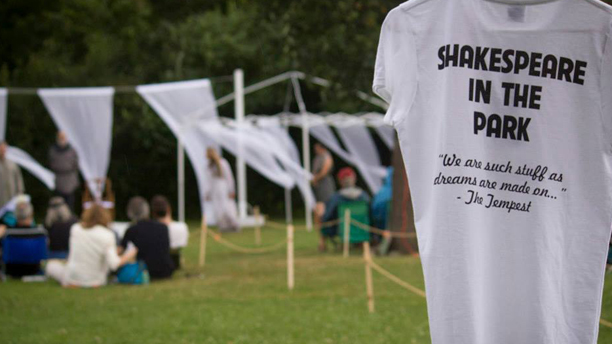 The Vermont Shakespeare Company performs on the lawn next to Lake Champlain. The performing group is dedicated to "presenting wildly innovative productions of Shakespeare and to finding an exhilarating way to connect the beauty of the natural world to the magic of live theater." The 2014 season includes A Midsummer Night's Dream. You can keep up with the seasons here.
6. The Burlington Country Dancers
The Burlington Country Dancers celebrates both English and Scottish country dancing. The group is an umbrella organization, acting as a home base for dancers and those interested in joining, clearly presenting the activities for English and Scottish dancing respectively, expanding on dances, classes and special events.
7. St. Andrew's Pipeband
St. Andrew's Pipeband of Vermont, a nonprofit, has been around for over 35 years. The group meets in Essex Jct., located in the Greater Burlington area. The group's mission is: "Our function is to provide entertainment, a finer sense of appreciation for the music of the Great Highland Bagpipe, Highland drumming and traditions for its members and others who are interested." The group performs throughout Burlington and the surrounding area, you can check out the schedule of events here.
8. The British Invasion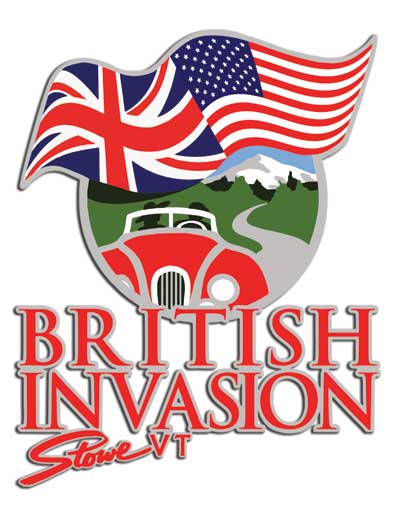 The British Invasion, also referred to as "New England's Largest Automobile Show and Celebration," takes place in Stowe, Vermont (45 minute drive). With this being a car show, the drive there is just a part of the fun. The weekend celebration, September 19-21, 2014, is a salute to the great British motorcar and British lifestyle. The event started over a "pint of ale" and has been taking place since 1990, attracting hundreds of British car enthusiasts. The British Invasion hosts two competitive events: People's Choice and Concours d'Elegance. 

9. Lil' Britain's Fish and Chip Shop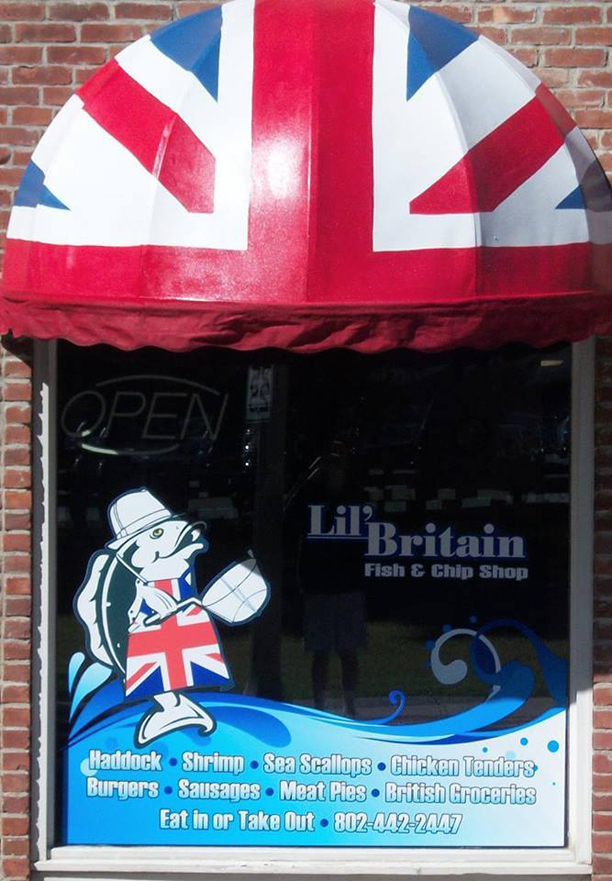 If you're traveling in Vermont … Lil' Britain's Fish and Chip Shop, located at 116 North Street, in Bennington, VT (quite a long drive, 2 hours plus) specializes in hand-battered haddock that is fried to order and served over a plate of piping potatoes, which are chipped and peeled fresh every morning. The shop also serves savory dishes including steak pie and sausage rolls. You can check out customers reviews like, "It's a proper chippy," on their Facebook page here.
10. Robert Hull Fleming Museum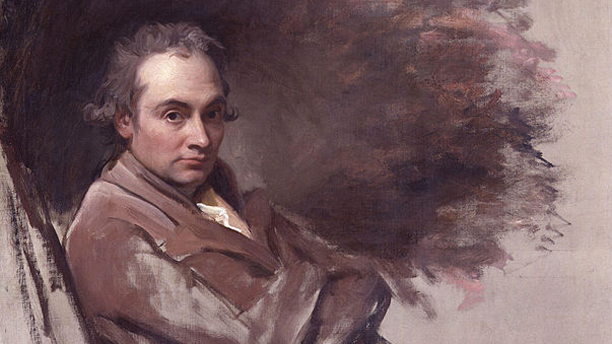 The University of Vermont's Robert Hull Fleming Museum, located at 61 Colchester Ave., has a vast collection, approximately 25,000 objects, including 18th century British portraits by artists including George Romney. The museum, which opened in 1931, houses art and anthropological artifacts and hosts a rotating film series.
What's first on your list? 
See More: 
10 British Things About Alexandria, VA
10 British Things About U.S. Cities
10 British Things About Your U.S. City
Read More
Filed Under: