Alexandria, VA, may be just minutes away from Washington D.C., but there's no risk of this vibrant city slipping into the capital's shadow. The walking city, with its stunning 18th and 19th century architecture, has a rich and unique culture of its own, as illustrated in this video from VisitAlexandria. Named after Scotsman John Alexander, who was a surveyor and early landowner in 1749, it's not too surprising to find out there's a strong British presence in Alexandria. Check out 10 British things going on in Alexandria below:
1. Extra Perks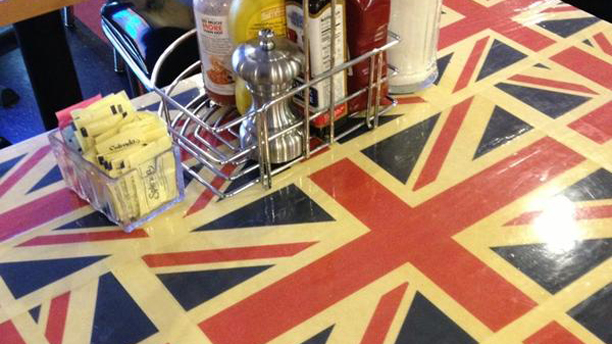 Extra Perks, located at 822 North Fairfax, is a full-service restaurant, which offers British eats and treats. When Londoner Phil McCombie moved to the U.S., he wasn't ready to leave his favorite British goods behind. McCombie opened up his own shop, stocking the store with British items like Heinz beans in tomato sauce, Hobnobs, and Boland's custard creams. You may be stopping in for a quick coffee, but find yourself leaving with your pockets full of candies.
2. Gadsby's Tavern Museum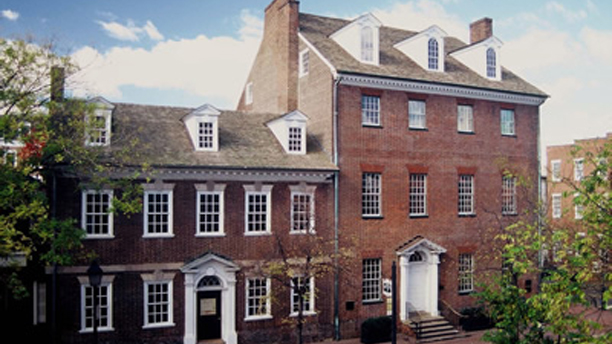 Gadsby's Tavern Museum, located at 134 N Royal St, is named after Englishman John Gadsby, who ran and operated a tavern and hotel from 1796 to 1808. The establishment was the epicenter of politics and decision-making during the late 18th century. President George Washington was known to stay overnight and even attended a ball or two. It's not 100 percent confirmed if he actually danced. Other prominent patrons included John Adams, Thomas Jefferson, James Madison, James Monroe, and the Marquis de Lafayette. The museum hosts a number of events like historical boat cruises, tours and reenactments.
3. Morrison House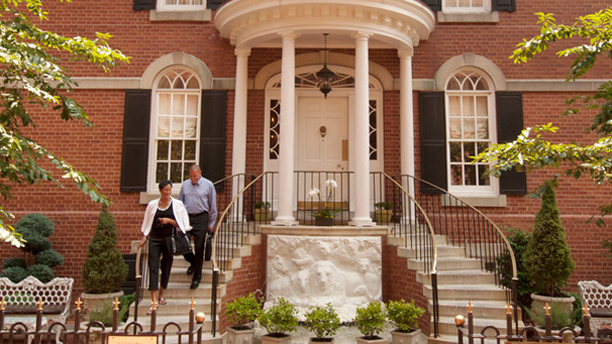 Morrison House, located at 116 S Alfred St. in Old Town Alexandria, offers a traditional afternoon tea on Saturday and Sunday, from 2-4 pm. The menu includes finger sandwiches, light hors d'oeuvres, and a choice of eight organic teas. We phoned the restaurant to confirm the serving time and the host was so nice and helpful, it makes us want to head over this weekend. If you plan on going to Morrison House, a reservation is suggested, but not necessary. The staff is super friendly, and it should be an enjoyable afternoon.
4. The Virginia Scottish Games
The Virginia Scottish Games is based in Alexandria, but the actual event takes place in The Plains, VA, at the Festival Hill grounds (about an hour drive). The annual event originally took place in Alexandria, but the organizers made the move to a space specifically designed for festivals. If you plan on attending this year, August 30 and 31, you can expect traditional Scottish games, music, food, British cars, and dogs.
5. The Little Theatre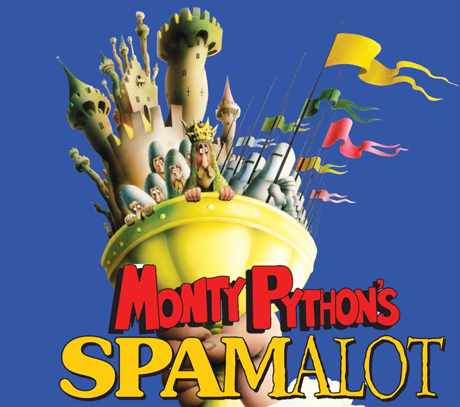 Founded in 1934, The Little Theatre, located at 600 Wolfe Street, is an award-winning community theater and one of the oldest of its kind. The theater is proud to produce seven shows per season, which includes Monty Python's Spamalot this August.
6. City of Alexandria Pipes and Drums

Formally organized in 1972, the City of Alexandria Pipes and Drums is made up of more than 50 players. The group competes at Scottish games throughout the year and takes performing in parades and other events just as seriously, having performed at the White House. You can find out more about the group's history and upcoming events here.
7. The Pure Pasty Co.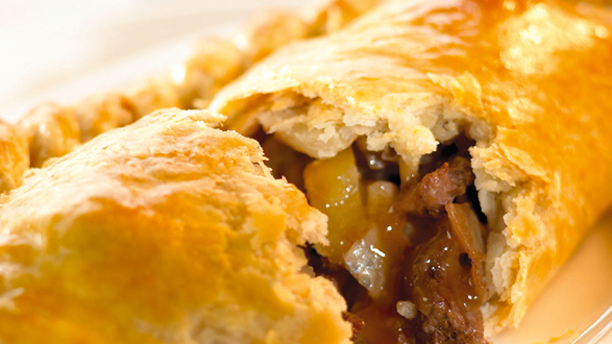 The Pure Pasty Co., located at 128-C Church St NW in Vienna, VA (35 minute drive), specializes in savory meat pies. The mere mention of pasty makes my mouth water. (And now that I'm looking at pictures, sighhhh.) A pasty, which originates from Cornwall, England, and looks like a Spanish empanada, is a meal wrapped up in a flaky crust. You can eat it on the go, but what's the rush? Why not sit down and enjoy yourself. The Pure Pasty Co. has a number of fillings including Cornish marsala, chicken Provençal, cheese steak, veggie and the chef's special. If you're not in driving distance, you can order pasties online here.
8. The British Pantry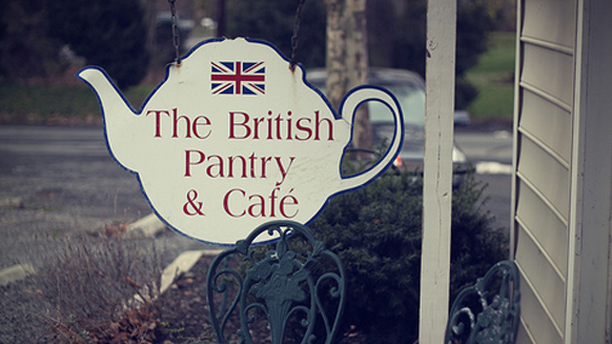 The British Pantry, located at 41153 John Mosby Highway, Lenah Village, Aldie, VA (45 minute drive), isn't exactly in Alexandria, but we wanted to include it based on its unique and traditional British grocery offerings. In addition to the fun treats available—frozen Yorkshire puddings (to take home), black and white pudding, and fresh scones to sit down with—they serve a mean afternoon tea. While you may not be stopping here on your way home from work, it's definitely worth making a day trip.
9. Alexandria Rugby Club

The Alexandria Rugby Club has four teams, representing different ages and interests including Youth Touch Rugby, Tackle Rugby, Adult Touch Rugby, and the Old Boys/Veterans. Fans of rugby describe it as being similar to American football without the pads. With that said, touch rugby does sound tempting. The group has lively discussions on their Facebook page, and they seem like a fun group to be involved with as either a player or supporter. You can check out the online registration here.
10. Murphy's, A Grand Irish Pub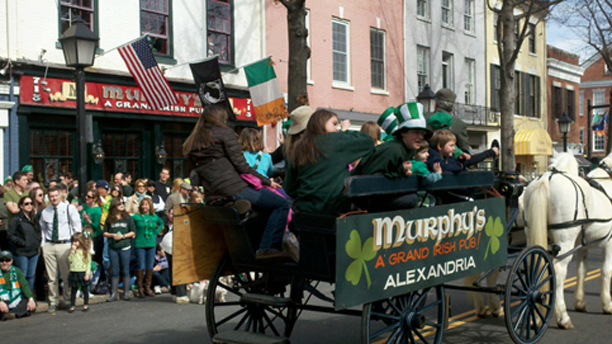 After hanging out at a museum and having a leisurely afternoon of tea, don't you just want to dive into a dark pub? Opened in 1978, Murphy's, A Grand Irish Pub, located at 713 King St., is just that place. They have a wide variety of Irish and English beers, including Guinness, Kelly's Irish Cider, and Newcastle Brown Ale. The menu includes traditional dishes like beer-battered fish and chips and bangers and mash. And, of course, the pub airs the Premier Soccer league.
What's first on your list? 
See More:
10 British Things About Orange County, CA
10 British Things About U.S. Cities
10 British Things About Your U.S. City
Read More
Filed Under: