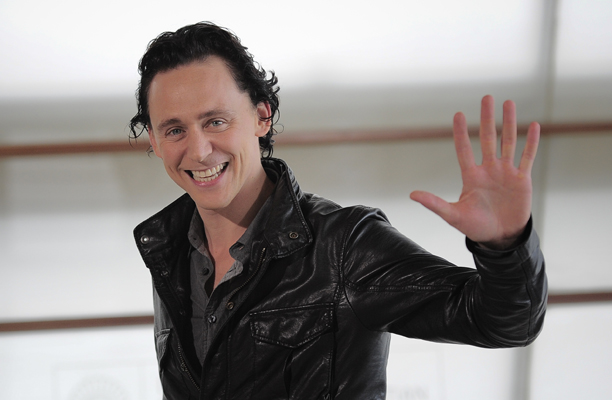 Tom Hiddleston was greeted by fans while shooting the horror flick Crimson Peak, in Toronto, Canada, reports the blog Bustle. Correction, he was greeted by fans and their children.
It's one thing to get up the nerve to show up at a film set and wait for an actor to come out with the hopes of having a chat and getting a snap. But it's another thing when it actually happens, you might find yourself awestruck or speechless.
But, the good thing is, you can send your children in as icebreakers.
A fan's lil' guy ran up to Hiddleston and gave him his best Spidey web shooting.
What did Hiddleston do? He shot right back.
You can watch the quick clip below:
Hiddleston is patient, chatting with people and taking pictures. The "awe" moment comes at 2:12 when a lil' girl wraps herself around Hiddleston's leg, which is all she can reach, and gives him the biggest hug.
Whad did Hiddleston do? He hugged right back.
You can watch the clip below:
Hiddleston stars opposite Charlie Hunnam in Crimson Peak, hitting theaters in 2016.
On a scale of 1 to 10, how much do you love Tom Hiddleston?
See More:
Benedict Cumberbatch, Tom Hiddleston and Arthur Darvill Design and Sign 'Cards for Keeps'
Tom Hiddleston: "It's An Ambition Of Mine To Wear Jeans."
Tom Hiddleston Can't Be Stopped: Miss Piggy and Kermit Impersonations
Read More
Filed Under: