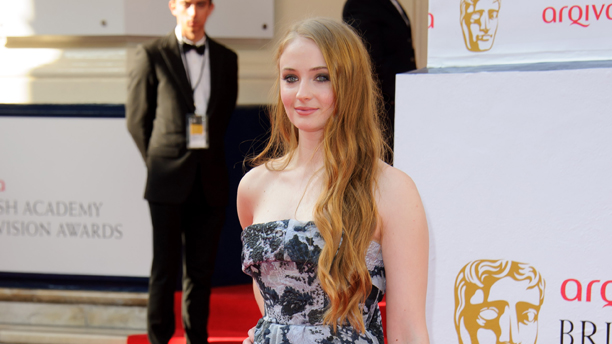 Has Game of Thrones stepped up its game in Season 4? Sophie Turner sure thinks so. The 18-year-old star—who plays Sansa on the consistently shocking, more-popular-than-ever HBO series—chatted with our own Al Moloney on the BAFTA TV awards red carpet on Sunday (May 18). "Every season, just stepping on the set," she says, "you can tell it gets bigger and bigger. In the [cast] read-throughs, at the end of the episode, everyone's got tingles and shivers, and we all give a massive round of applause because the writing on it is so great, that it's just exciting to be part of something like that."
She also tells us when Season 5 will begin shooting and gives us a rundown at some of her next projects, including a film with Samuel L. Jackson.
But we may warn you: she talks a bit about Breaking Bad at the top and reveals a massive spoiler, so if you haven't seen the AMC series' finale, we'd advise you to scroll to 0:27.
See more:
WATCH: 'In the Flesh' Star Luke Newberry on the Future of the BAFTA-Winning Miniseries
WATCH: Luke Evans on Shooting 'Dracula Untold,' Status of 'The Crow'
Read More
Filed Under: