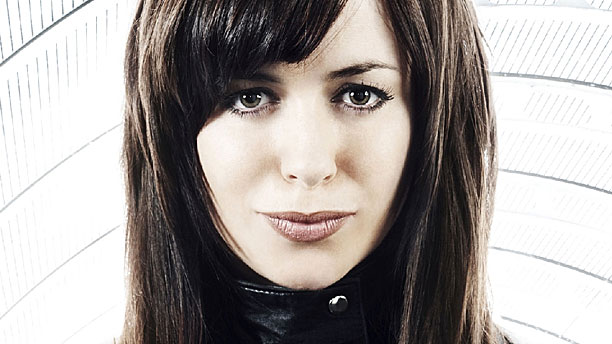 While all eyes have understandably been on David Tennant in Gracepoint, plans for the second season of the original Broadchurch are already well under way, and ITV have just released some details of the cast.
As you'd expect, given the show's close ties with the production of Doctor Who—David Tennant, Arthur Darvill, David Bradley and Olivia Colman, for starters, and also director Euros Lyn and writer/creator Chris Chibnall—there's at least one new crossover, in the form of Eve Myles, star of Torchwood and the Doctor Who episode "The Unquiet Dead."
She'll be keeping good company too, as the series also welcomes aboard Marianne Jean-Baptiste (Without A Trace, Private Practice), James D'Arcy (Cloud Atlas, Hitchcock) and relative newcomer Phoebe Waller-Bridge (Blandings, The Café).
In a press-release, Chris said: "As if we didn't have enough fabulous actresses, it's a thrill to be joined by Wales' finest, Eve Myles. Having worked together on Torchwood, it's a joy to be able to welcome her to Broadchurch."
Chris continued: "Anyone who's seen Phoebe Waller-Bridge perform knows she's already on the way to being a superstar. We're lucky to have them both on board.
"Marianne is one of Britain's finest actresses, so it's an honor and a coup for us. It's a role written specifically for her and I would've wept for months if she'd turned us down. Luckily she didn't and her character is going to make an indelible impact on the world of Broadchurch.:
Jane Featherstone, executive producer, added: "It's never easy to tempt actors back from Hollywood, and we feel privileged that James is joining us as a key part of our new story."
See more:
WATCH: First Look At David Tennant In 'Gracepoint'
'Doctor Who' and 'Broadchurch' Win at the BAFTA TV Awards
'Broadchurch's Creator Chris Chibnall Gets Theatrical with a New Play
Longing for More 'Broadchurch'? Here are Extra Scenes
Read More
Filed Under: