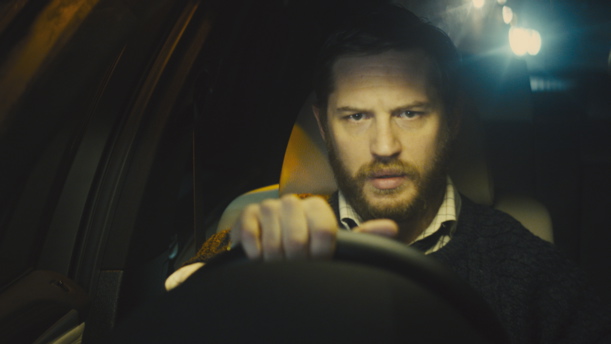 Steven Knight hopes that the hosts of Top Gear will see Locke. After all, it makes sense that Top Gear would be interested in a movie that takes place entirely in a car, with just a single on-screen character, played by Tom Hardy, who drives from Birmingham to London during a night of extreme crisis in his life.
"I'm a huge fan of Top Gear," Knight told Anglophenia after a screening of Locke last weekend on New York's Upper West Side. "It would be great if they did see it."
Knight, who both wrote and directed Locke, said he'd love to hear what Jeremy Clarkson and James May have to say about the movie, and he thinks that his fellow "Brummie" Richard Hammond might especially appreciate the film's beginning.
"The opening shots were a love letter to Birmingham," says Knight, who found, along with his cinematographer, that new digital RED cameras captured the nighttime look of modern highways in a "completely hypnotic" way.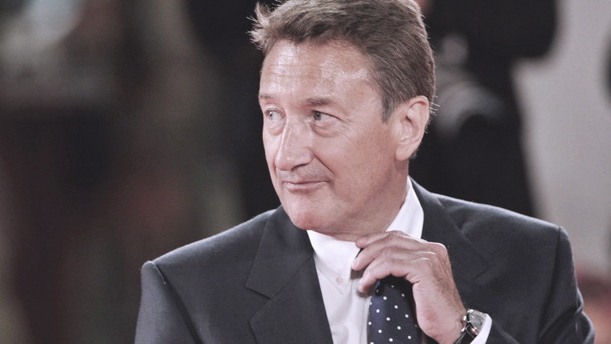 Locke is being marketed as a thriller, but don't let the car angle lead you to think it's going to be a high-octane, crash-and-burn chase film, or even a typical road movie. Rather than being an action thriller, it's a thrilling drama about an ordinary man, facing the most difficult moment of his life while he's behind the wheel of a car. During the course of the movie, told more or less in real time, Hardy's character, Ivan Locke, a construction engineer, accustomed to handling everything in his life in person, is forced to deal with tumultuous events only through cell phone conversations. The voices on the other end of the line are provided by, among others, Olivia Colman, Ruth Wilson and Andrew Scott.
The car is a BMW X5. "We wanted a car that would reflect the fact that he's successful," says Knight, who adds that he also needed a car that would fit three cameras inside. But Knight views the car not just as a plot vehicle, but as a stage setting. "I thought maybe the car could be the theater," he says, "and maybe you get an actor into that theater and you shoot a play in that environment."
The method of filming also underlines the comparison to theater, since the movie was shot in sequence with Hardy in the BMW on a flatbed truck being driven around highways near Birmingham and London, as the other actors called in to the car.
"All filmmakers hate shooting in cars," says Knight. "Normally it's horrible, so the idea of a whole film shot in a car would be horrendous because there are so many problems." But Knight and his cinematographer Haris Zambarloukos worked out a way to shoot the entire movie in a mere eight days. "We'd shoot the whole film beginning to end, we'd take a break and we'd do it again. We shot the film in total 16 times," explained Knight, who said that the nature of nighttime highway backgrounds made it much easier to edit because there were few continuity issues.
Some nights they drove on the M6 and M1 highways, which is accurate to the story, while sometimes they took other routes. Knight found it especially helpful to take one road east of London, the A5, because, he says, it's the only privately owned road in Britain. "It's owned by a family for some bizarre probably medieval reason," he said, "so they can give you permission to do stuff that we normally wouldn't be able to do."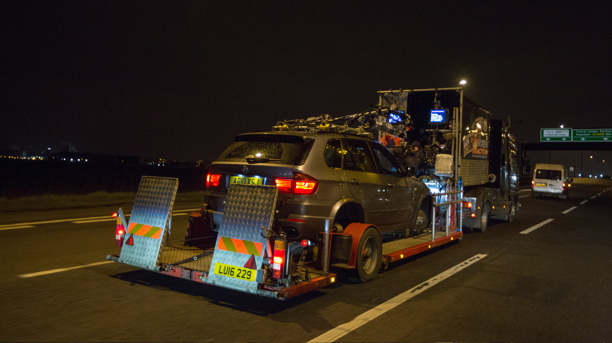 The intent was to portray the story in a familiar but peculiarly modern environment.
"People realize that being alone in a car is a particular sort of being alone," Knight said. "It's not like being alone in a room or a lift. You're going somewhere. Your body drives and your mind is free, and that's why I think people talk to themselves, they sing, they shout—they do all sorts of weird stuff."
In his character Locke's case, "the whole thing should feel like he's going through a storm alone," Knight said.
Most audiences are likely to forget about the unusual storytelling choices of Locke and get lost in the story itself. It's not about the cars but about people—a statement that can be made about Top Gear as well.
"It was not so much to try and pull off a stunt," says Knight. "It was more to test the theory that in any film the place on the screen that people are looking is at the eyes of the actor – that's what they're interested in, I think, and it was a question of could we make a film that's just that."
Locke opened in New York and Los Angeles last week and will open in other theaters around the country tomorrow (May 2).

See more:
Top Gear Thursday: Our Show 'Continually Surprises Us,' Says Hammond
Top Gear Thursday: Hammond, May and Clarkson Tackle Tough Scientific Questions
Top Gear Thursday: Watch the World's Fastest Lawn Mower
Read More
Filed Under: