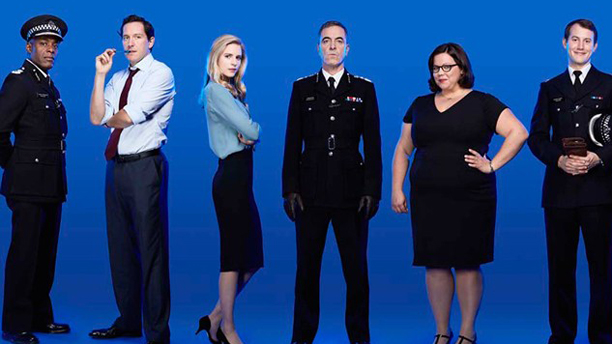 SundanceTV, formerly known as the Sundance Channel, is teaming up with the U.K.'s Channel 4 to bring executive producer Danny Boyle's (Slumdog Millionaire, Trainspotting) police satire Babylon to U.S. audiences, reports IndieWire.com.
The six-part series, created by writing partners Sam Bain and Jesse Armstrong (Peep Show, The Old Guys, Fresh Meat), revolves around London's Metropolitan Police, with James Nesbitt taking on the role of commissioner. The station has its routine and believes to be running smoothly until an American hotshot press officer, played by Another Earth's Brit Marling, is brought in to freshen up the police force's image.
Channel 4 is expected to air the six-part series this coming fall. Boyle directed the feature-length pilot, which has already aired in the U.K. Here's the trailer for the pilot:
The American cable channel is keen to have Boyle on deck, with Sarah Barnett, President of SundanceTV, gushing over his involvement saying, "As you'd expect with Danny Boyle's first foray into television, this project is unrelentingly original, and underneath its stylish surface has true heart."
Boyle isn't alone in this venture, with Filth's Jon S. Baird taking over directing duties for three episodes, and My Brother the Devil's Sally El Hosaini set to handle the remaining three episodes.
SundanceTV hasn't confirmed whether or not they plan to air the pilot, but the six episodes are scheduled for 2015.
Boyle's sequel to Trainspotting, Porno, has been announced but the release date is TBD.
What do you think of the British/American collaboration? 
See More:
Danny Boyle Confirms 'Trainspotting' Sequel
WATCH: Danny Boyle on 'Trance,' the British Establishment and Bond
A Brit Watcher's Guide to 'Penny Dreadful' (British filmmaker turns to TV)
Read More
Filed Under: