We're not the only ones who are keen on Brits, with plenty of Hollywood American A-listers coupled up with British celebs. It's not surprising that these British and American actors met, fancied each other and became items … but sometimes we come across one of these hybrid couples and think, "Wait, when did this happen?" or "Oh yeah! That's right. They're married. To each other."
Check out nine of our favorite British/American celebrity mashups below:
Michael Sheen and Sarah Silverman 
Apparently Liz Lemon's "Future Husband", aka Wesley Snipes, aka Michael Sheen (Twilight) has been deemed the "undercover Hollywood heartthrob." After a two-year relationship with starlet Rachel McAdams (About Time) coming to an end last year, he's recently been spotted around town with a smitten Sarah Silverman (Louie).
Hugh Dancy and Claire Danes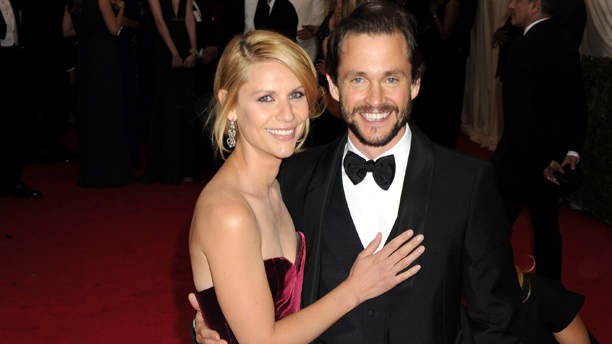 "Do
hugh
have a TV show? Me too. Let's get married!" We jest. 
Homeland
's Claire Danes and
 Hannibal
's Hugh Dancy have been married since 2009, and had a baby boy in 2012.
Cara Delevingne and Michelle Rodriguez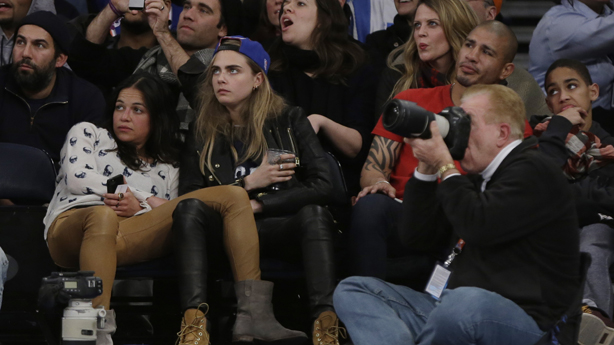 English supermodel,
sometimes actress
, Cara Delevingne and actress Michelle Rodriguez (
Fast & Furious
) were an item for a hot minute earlier this year, but have apparently "uncoupled."
Emily Blunt and John Krasinski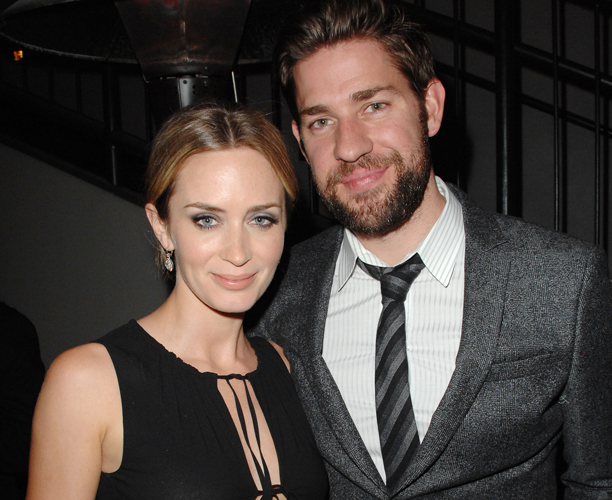 Is it just me or do you sometimes think of Emily Blunt being married to How I Met Your Mother's Jason Segel. But in all actuality you know she's not. The Five-Year Engagement, in which they both starred, was just that good. She is in fact married to The Office star John Krasinski and has been since 2010.
Christopher Guest and Jamie Lee Curtis
This Is Spinal Tap's Lord Christopher Haden-Guest, born in the U.S., has dual citizenship in the U.S. and U.K. He and Jamie Lee Curtis, who recently starred in Fox's New Girl, have been married since 1984 and have two children together.
Andrew Garfield and Emma Stone

The Amazing Spider-Man's Andrew Garfield and Emma Stone are on and off screen love interests, constantly seen at each other's sides. The Spider-Man co-stars surprised Saturday Night Live guests when Stone unexpectedly showed up during Garfield's hosting gig for an amazingly awkward smooch session as seen here.
Nicholas Hoult and Jennifer Lawrence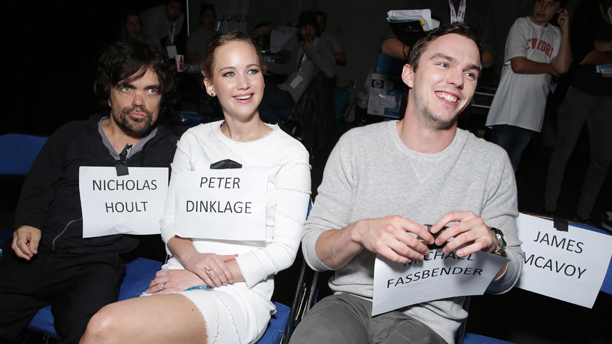 These two have been on-again and off-again for a few years now, but made it officially "on-again" in 2013. Lawrence discusses their long-distance relationship saying to People magazine, "We can go out and have our own lives and know that we have each other." The couple is seen goofing around with X-Men co-star Peter Dinklange, left (not center).
Catherine Zeta-Jones and Michael Douglas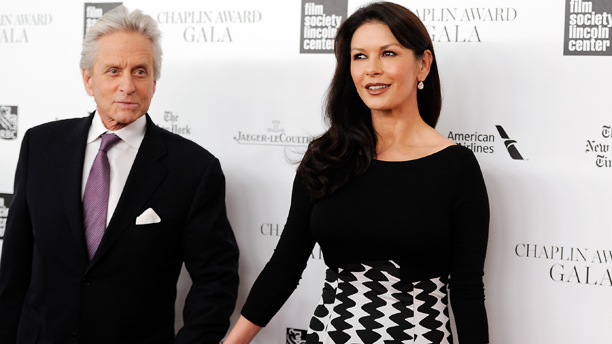 There aren't many roles for Catherine Zeta-Jones (Chicago) to use her native Welsh accent in films, with audiences possibly forgetting she's a Brit. Zeta-Jones and Michael Douglas (Behind the Candelabra) have been married since 2000.
Amal Alamuddin and George Clooney
George Clooney and his fiance Amal Alamuddin celebrated their engagement at a party with famous friends yesterday: http://t.co/dF66UawUU4

— Us Weekly (@usweekly) May 12, 2014
Who knew George Clooney (Gravity) was such the Anglophile? While his British human rights lawyer fiancée may not be a household name just yet, she will be soon enough.
Did any of the celeb couplings surprise you? 
See More:
Snapshot: 10 Stellar Selfies by British Celebs
Snapshot: 10 Foxy Football Managers Found in the U.K.
Battle of the Bromances: Fassbender and McAvoy vs. McKellen and Stewart
Read More
Filed Under: