Retired football player David Beckham is making the best of his down time, starring in the upcoming BBC One documentary Into the Unknown.
The one-off 90-minute travel TV show takes Beckham on a journey through Brazil, leading up to the 2014 World Cup kicking off in June. Brazil will be hosting the World Cup this summer, with matches taking place at 12 stadiums throughout the South American country.
Beckham starts his journey in Rio de Janeiro, makes his way to Manaus and rounds out the trip motorbiking to Angelin, via boat, with mates Derek White and Dave Gardner.
The trip starts off in the known, with Rio being a hot spot for visitors, but Beckham makes his way deep into the rainforests and remote villages, meeting with tribesman who are probably not familiar with the famous face. It's interesting when a celebrity steps into a world where they are the unknown.
"David Beckham embarks on a top secret expedition to the Amazon that will see him encounter the other side of Brazil and journey through the tropical rainforest," says BBC controller Charlotte Moore.
Beckham has starred in TV and print adverts, comedy skits, viral selfies, but a venture of this magnitude is a first for the international icon.
BBC One has recently released some photos of Beckham's adventure: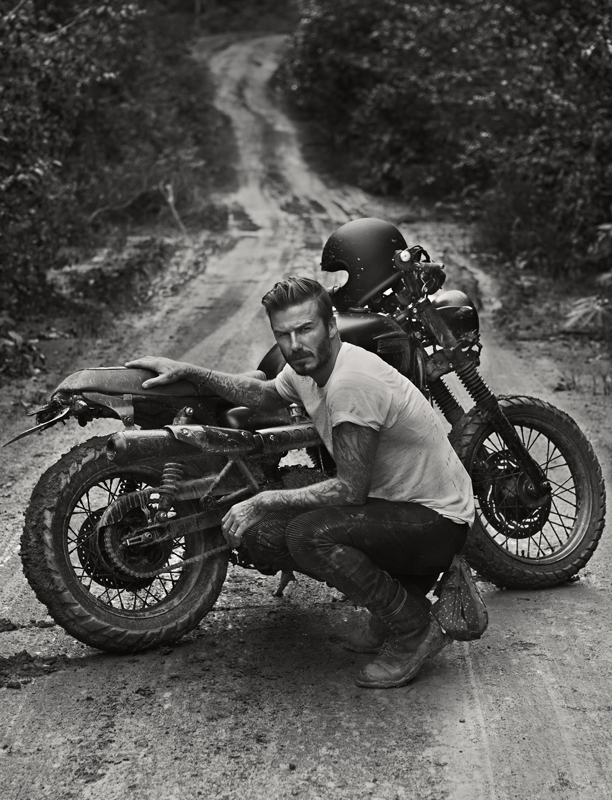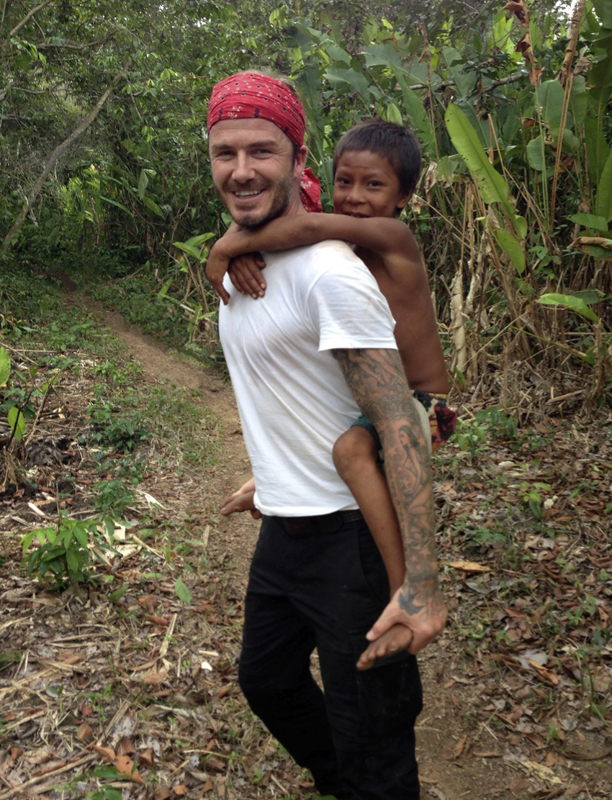 The show will air in June on BBC, and we're hoping it's made available online.
What do you think of David Beckham's post-football career choices?
See More:
Snapshot: 10 Stellar Selfies by British Celebs
David Beckham Does His Own Stunts
Brit Binge Watching: Five Travel & Adventure Series You Can View Online
Read More
Filed Under: