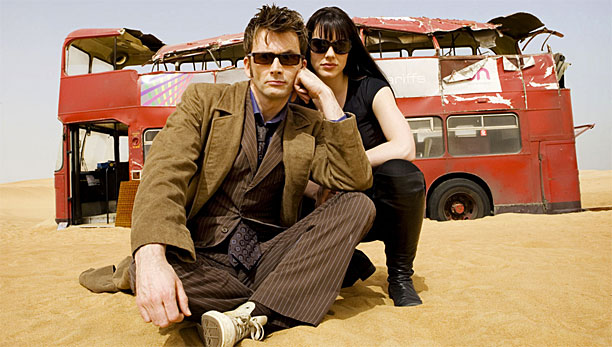 Let's start with a disclaimer: there are double-decker buses in action all over Britain right now that are not, and have never been, red. Most London buses may be red, but that's not the case in other cities, where they can be any color the bus company chooses and red is just one option.
But the iconic red London buses are red, and it's a similar (but not identical) red to that used by the Royal Mail for their post boxes, and on the old K6-style telephone boxes. So, in a sense the question isn't "Why are double-decker buses red?" It's more "Why did those three public services choose to follow the same color scheme?"
Well, gather round, gentle reader. I can tell you why pillar-boxes are red—apart from the ones that were painted gold in 2012 because someone from that immediate neighborhood won a gold medal at the London Olympics—and it is all to do with health and safety.
In the mid-1800s, the postal service changed how it picked up and dropped off letters. Previously people handed their mail in at a post office or an agreeable inn, and delivery people would pick them up, but with the advent of pillar-boxes and stamps, they could avoid a lot of unnecessary smalltalk. The first boxes were octagonal, around five feet tall and painted green, so that they wouldn't spoil the look of the streets in which they were erected.
Trouble is, Britain is not short of green things, and pedestrians found themselves walking into the pillar-boxes while out doing their shopping. And not just one clumsy person, or short-sighted old grandma either. There were enough complaints about these stealth postboxes that the decision was taken to paint them red—pillarbox red, no less, a shade just waiting for its big chance—to try and help people save face (and, depending on their natural walking speed, save faces too).
This proved to be such a popular idea that by 1884, all mailboxes were painted the same color.
Then came the arrival of the telephone box. The very first public phone boxes were introduced by the Post Office in 1920. They had white sides and pillar-box red doors, presumably to stop the same bleary-eyed shoppers from bashing into them. Then, four years later, came the classic K2 telephone box, which is the one with all of the windows. And it's entirely red. This, and subsequent variations, remained the standard design for phone boxes for the next 50 years, until they were discontinued in the early 1980s. Modern British phone boxes, where they still exist, are just metallic now. People have learned not to walk into them and everything.
Which brings us back to buses. The first double-decker buses were introduced in London just after the Second World War, and they were brought in to replace the fading tram services. There were already double-decked trams in service–painted red and cream, in accordance with London Transport livery–going back to the turn of the century. And with its spiral staircase and open back, the AEC Regent bus—more commonly known as the Routemaster—appears to have taken some design ideas directly from them. London Transport ran two different liveries with the Routemasters, one red and one green, but it was the red one that really caught the public imagination, on a global scale.
It was only a short time after this that the Routemasters started to appear in popular culture. Cliff Richard borrowed one and drove it to Europe as the plot for the movie Summer Holiday in 1963. There was a bawdy TV comedy in the early '70s called On The Buses, set in a quaint world of bus conductors and dolly birds. And of course the Doctor Who story "Planet of the Dead" was almost entirely set on a red London double-decker, albeit one that had been taken far away from its usual route.
Beating them all to the punch, however, were the comic songwriters Flanders and Swann, who had already nailed their ode to the Routemaster in 1956: "A Transport of Delight"
So the lesson is, if you want to get ahead (and avoid potential lawsuits from people who don't look where they are going), get red.
See more: 
Iconic British Things Part 2: Red Double Decker Buses
The Brit List: 15 Cool Uses for a Red Phone Booth
10 Great TARDIS Moments from 'Doctor Who'
Iconic British Things No.10: The Phone Box
Read More
Filed Under: