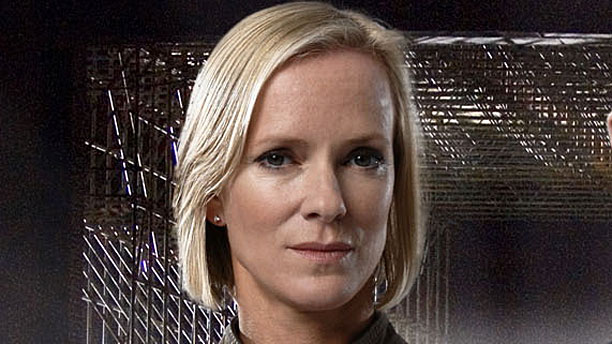 Doctor Who's Eighth Season is about to play host to its second graduate from the spy series MI-5, better known in the U.K. as Spooks. We already know about Keeley Hawes, but a BBC press release has confirmed that Hermione Norris will be making a special guest appearance too.
She will appear in a new adventure written by Peter Harness (who also wrote the detective drama Wallander), and according to Steven Moffat, the Doctor is about to make a return trip to a familiar location.
He said: "It's a testament to the quality of Peter Harness's intense and emotional script, that we've been able to attract an actress of the brilliance of Hermione Norris. And for the first time since 1984, the Doctor Who production team is heading to Lanzarote. The Doctor is returning to the scene of an old adventure – but there have been sinister changes since his last visit."
Note: Lanzarote was the location from which the penultimate Fifth Doctor adventure, "Planet of Fire," was filmed.
For her part, Hermione is thrilled to be making her Who debut, particularly as this is one drama the entire family can enjoy: "It's exciting to be part of such an iconic show, and one that my kids can watch!!!"
Here's Hermione in action:
See more:
Ben Miller To Guest Star In 'Doctor Who'
'Da Vinci's Demons' Star Tom Riley To Guest In Season 8
'MI-5′ Star Keeley Hawes to Guest on Season 8
Samuel Anderson Joins 'Doctor Who'
Read More
Filed Under: