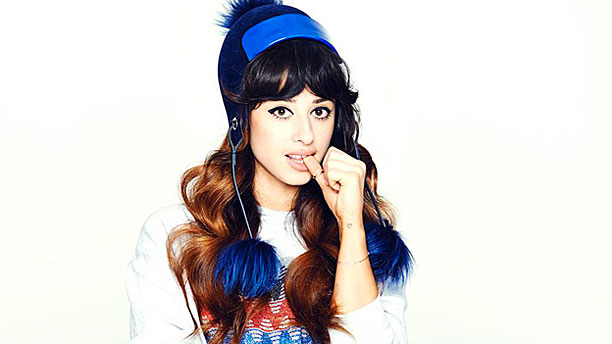 The British pop singer Foxes is the latest star to take her place on the special guest list for the next season of Doctor Who. The BBC have confirmed that she will not only be taking part in the on-screen drama, she'll be singing too.
Foxes joins a distinguished line of singers who've made an appearance on the show, including Kylie Minogue ("Voyage of the Damned"), Ozzy Osbourne ("The Sound of Drums"), Mike Skinner of the Streets ("The Time of Angels") and Katherine Jenkins ("A Christmas Carol").
You may be familiar with her work from last year's Grammy-winning hit "Clarity," a collaboration with the dance producer Zedd:
In a BBC press release, Foxes said: "I can't believe I'm actually going to be in an episode of Doctor Who! Especially as it all came about from a chance meeting.
"I was playing a gig and got chatting to the show's production team who'd been watching my performance. I was telling them how much I loved Doctor Who and next thing they invited me to be on it. I couldn't think of a better place to make my acting debut than on one of the UK's most iconic shows!"
Steven Moffat added: "We are completely thrilled that the amazingly talented Foxes is joining us on board … well, you'll see. Let's just say, the Doctor is finally catching up on his phone calls."
The current tally of known special guests for Season Eight now stands as follows: Foxes, Frank Skinner, Ben Miller, Tom Riley, Keeley Hawes and Hermione Norris. With an extra nod to Samuel Anderson, who will be sticking around for a little bit longer.
See more:
'Doctor Who' And The Invasion Of The Pop Stars
Greatest 'Doctor Who' References in Pop Culture: Spoofs
11 One-Off Characters from 'Doctor Who' That Deserve a Comeback
Greatest 'Doctor Who' References In Popular Culture: Asides
Read More
Filed Under: