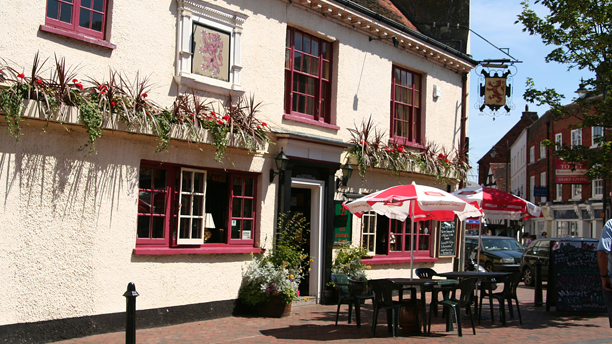 Don't get me wrong: there's lot to love about a summer in the U.S.—especially if you've just emerged from a brutal northern winter. For the most part, we have what they call "guaranteed summers" while our friends and loved ones back in Blighty usually hope (often against hope) for one or two weeks of good weather. Once in a while though, I'll be on the phone with family members, all sitting outside in someone's garden on a warm summer evening, and the pangs and memories come flooding back.
The smell of an English garden in the evening—there's nothing quite like it. (Don't know about anyone else but my Chicago roses barely smell of anything.) It helps to be quaffing a glass of Pimm's too, or perhaps, to my American husband's disgust, a lager shandy. (And please, none o' that Leinenkugel rubbish.)
Talking of booze, I also fondly remember standing outside 400-year-old London pubs with workmates (again—has to be on a summer evening.)
Or sitting in the beer garden of a country pub till the light starts to fade—about the same time as a lot of pubs closed. I mean, come on, how can you beat these beauties?
And isn't there something magical about it still being daylight at night? Up in the far north of England and beyond, it stays light well past 10 pm. Admittedly it's not so much fun when you're trying to get small kids to bed who are insisting that it can't be bedtime because it's too light.
Then there's your 99 ice cream cone. Delicious! In the northeast of England, we had Mr. Whippy vans, selling the creamiest of creamy ice cream with a delicious Cadbury's flake sticking out. (Sometimes we had red, sticky "monkey's blood" too.) Sadly, according to the people at Cadbury's, the origin of the name has been "lost in the mists of time." My American kids always have to have a 99 when we're back in England, whether it's boiling hot or freezing cold.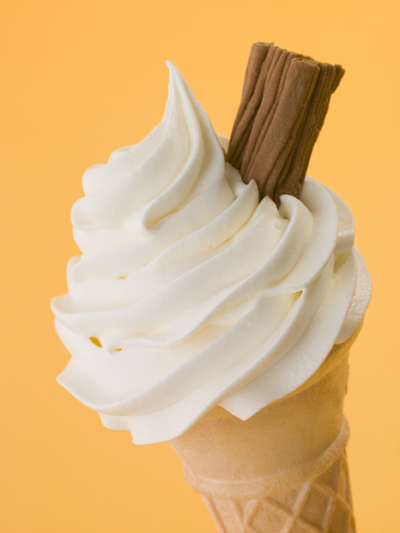 What about British beaches – with their beach huts, buckets and spades, windbreakers and the occasional donkey? I have to admit, although we visit the beach a lot on our trips over, we're usually fully clothed and dodging rain showers. I remember one particularly cold summer, visiting Walkworth beach in Northumberland, we actually had to take cover from the howling gales by sitting deep in the dunes!
By the way, beach huts aren't quite as basic as they used to be. Apparently there are now waiting lists to buy them, and one in Dorset was recently sold for £170,000 ($284,000). And did you also know that the approximately 850 working beach donkeys now undergo an annual MOT (fitness test) to make sure they are up to the task, and weight limits are in place to prevent overweight children from riding them? The UK Donkey sanctuary has developed a Code of Practice to ensure beach donkeys are kept safe and healthy.
I even miss British rain showers. OK, not rain as such; I'd much prefer it if we didn't have to think about the rain, but even in many U.S. regions, summer can equal rain aplenty. The great thing about British rain showers, though, is that they can be over in two minutes. It can also be raining in your garden and not in the neighbor's, so fast do they move across the country.
Or is this a case of looking back through rose-colored spectacles?
See more:
Summer in America: 10 Tips for Visiting Brits
Summer in America: Keeping Your Cool
American Beaches: What Brits Should Know
Read More
Filed Under: